U.S. stocks moved higher Monday as investors welcomed a sharp rise in retail sales and better-than-expected quarterly earnings from Citigroup.
The Dow Jones industrial average gained 0.7%, the S&P 500 rose 0.8%, and the Nasdaq advanced 0.6%.
Bank stocks were among the best performers after Citigroup (C) reported third-quarter earnings that topped analysts' forecasts. Shares of Citi rose 5.5%. Bank of America (BAC) and JPMorgan (JPM) were also higher. Goldman Sachs (GS), which reports earnings Tuesday morning, rose 3.6%.
Economic reports released Monday showed signs of improvement in retail sales and manufacturing. Retail sales jumped 1.1% in September, boosted by higher gas prices and electronic sales, according to the Census Bureau. Analysts expected a 0.7% rise.
The Federal Reserve Bank of New York's Empire State Manufacturing Index remained in negative territory in October, but improved to a reading of minus 6.2 compared to minus 10.4 in September.
"The data are giving a lift to the market here," said Peter Cardillo, chief market economist at Rockwell Global Capital. But he cautioned that the gains may not hold since the market "is in the midst of a pullback."
Stocks declined more than 2% last week, with the Dow logging its biggest weekly loss since June 1.
The retreat comes as investors brace for a slew of profit and sales data from corporate America. Companies in the S&P 500 are expected to report third-quarter earnings that were down 1% from last year, according to S&P Capital IQ.
Peter Tuz, portfolio manager at Chase Investment Counsel in Charlottesville, Va., expects earnings to be "down but not devastating," adding that corporate leaders will probably issue "cautious guidance" for the quarters ahead.
Among the blue chips reporting results this week are Intel (INTC), Bank of America (BAC), IBM (IBM) and Johnson & Johnson (JNJ).
Overseas, a report Monday showed that inflation in China slowed in September. Chinese consumers paid 1.9% more for goods in September than they did a year earlier, the government's National Bureau of Statistics reported. That's down from a 2% increase in August.
Asian markets ended mixed. The Shanghai Composite slipped 0.3%, the Hang Seng in Hong Kong was little changed, and Japan's Nikkei ticked up 0.5%.
European stocks closed higher. Britain's FTSE 100 edged up 0.3%, the DAX in Germany added 0.4% and France's CAC 40 rose 0.8%.
Companies: Eli Lilly (LLY) shares rose 4% after the pharmaceutical company said a study of its gastric cancer drug showed positive results.
Shares of rival drug maker Abbott (ABT) were up nearly 4% after it announced upbeat results for an initial study of its treatment of hepatitis C.
Texas Instruments (TXN) shares gained on speculation that Amazon (AMZN) is in talks to buy TI's smartphone microchip business.
Shares of toy maker Hasbro (HAS) fell more than 4% after analysts at Goldman Sachs downgraded the stock to sell. Goldman cited a sharp decline in the amount of money consumers spend on toys and games. Shares of rival toy company Mattel (MAT) also dipped.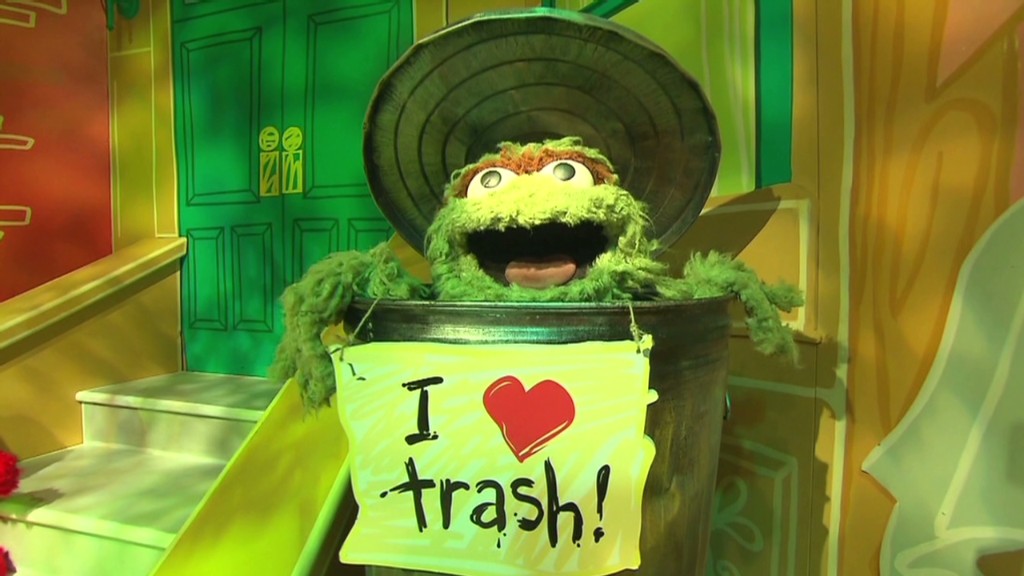 Sprint Nextel (S) said Monday that it reached an agreement to sell a 70% stake to Japan's Softbank for $20.1 billion.
Media conglomerate Gannett (GCI) and brokerage Charles Schwab (SCHW) both reported earnings that beat forecasts.
Currencies and commodities: The dollar rose against the euro, the British pound and Japanese yen.
Oil for November delivery lost 1 cent to settle at $91.83 a barrel.
Gold futures for December delivery dropped $22.10 to end at $1,737.60 an ounce.
Bonds: The price on the benchmark 10-year U.S. Treasury fell, pushing the yield up to 1.67% from 1.66% late Friday.