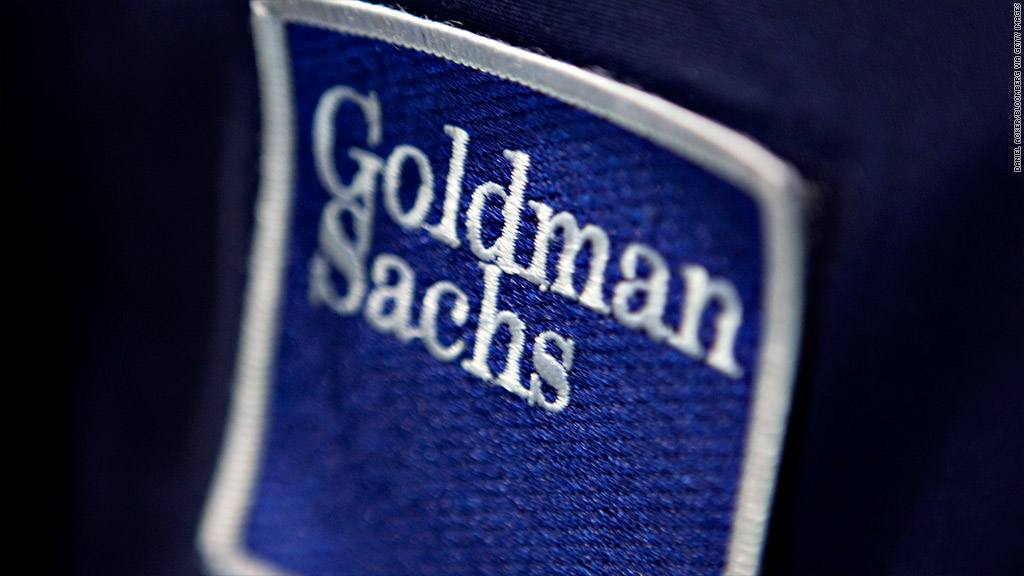 Goldman Sachs showed shareholders a high profit and a sharp uptick in revenue in its third-quarter results Tuesday.
Alongside the increase in revenue and profit, Goldman Sachs more than doubled what it set aside for employee compensation during the quarter.
"This quarter's performance was generally solid in the context of a still challenging economic environment," said CEO Lloyd Blankfein in a statement.
Goldman Sachs (GS) handily beat analysts' estimates for its profit and revenue. The bank reported a net profit of $1.51 billion, or $2.85 per share, on $8.35 billion of revenue. Analysts had forecast profit of $2.12 per share and revenue of $7.3 billion.
Related: Citigroup not as optimistic about housing rebound
Compensation more than doubled to $3.7 billion during the third quarter from a year earlier. Average compensation per employee totaled $336,441 for the first nine months of 2012, up roughly 10% from the first nine months of 2011 when the average salary was $292,836.
In its earnings release, Goldman Sachs said compensation increased because of the increase in revenues.
The bank also added 300 new employees in the third quarter, but headcount is still down 5% from last year.
Strong investment banking revenue that was 49% higher than the third quarter of 2011 helped drive Goldman Sachs profit, although revenue in the division dipped slightly from the second quarter. Investment banking revenue was driven largely by a sharp uptick in corporate issuance. Underwriting activity more than doubled, with bond underwriting increasing most significantly.
In a year of record-low trading volumes in the stock market, Goldman Sachs' revenue from stock trading decreased 16% from last year, while its bond trading division increased revenue by 28% from the third quarter of 2011.
The bank also announced a slight increase in its quarterly dividend to 50 cents from 46 cents.
The bank's shares increased 0.5% in premarket trading. Shares of Goldman Sachs are up 38% this year.
Related: Big bank lending remains weak
Goldman Sachs is the fourth major bank to report earnings, following JPMorgan Chase (JPM), Wells Fargo (WFC), and Citigroup (C). All three banks also beat investor expectations. Both JPMorgan Chase and Wells Fargo attributed their increase in revenues and profits
Next up will be Bank of America (BAC), which reports before the market opens Wednesday. Morgan Stanley (MS) reports Thursday.