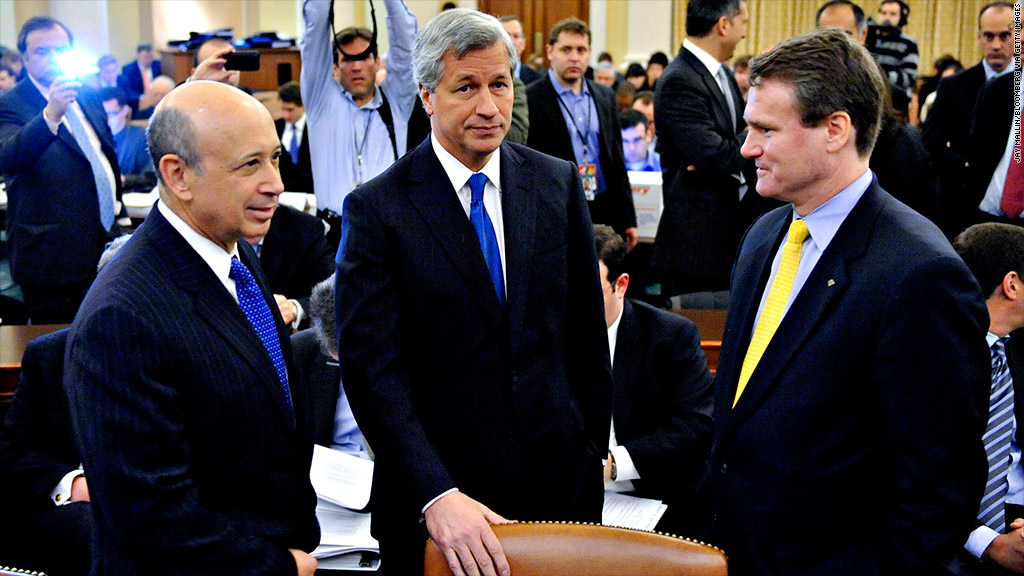 Several big Wall Street bank CEOs on Thursday urged Congress and President Obama to avoid the "fiscal cliff."
In an urgent letter dated Oct. 18, the Financial Services Forum pressed leaders to "reach a bipartisan deal to avoid" massive tax hikes and across-the-board program cuts that could lead to recession. If Congress doesn't act by Jan. 1, the United States will go over the fiscal cliff, triggering about $1.2 trillion worth of spending cuts over a decade.
"The consequences of inaction -- for stability in global financial markets, for economic growth, for millions of Americans still without work, and for the financial circumstances of American businesses and households -- would be very grave," wrote 16 CEOs who are members of the financial industry trade group.
Business leaders, including those from the Business Roundtable and U.S. Chamber of Commerce have sharpened their call for action over the past few weeks. Last week, JPMorgan Chase (JPM)'s Jamie Dimon told a forum his bank wasted between $50 million and $100 million last summer as Congress and the White House squabbled over a deal to raise the debt ceiling.
Related: Economy IS improving. Don't mess it up, Congress!
Besides Dimon, signers of the letter included Brian Moynihan of Bank of America (BAC) and Lloyd Blankfein of Goldman Sachs (GS). Also signing was Michael Corbat of Citigroup (C), who was named the bank's CEO just two days earlier.
The financial leaders warned in the letter that the nation's sputtering economy can't withstand the "impact of more gridlock from Washington."
"The solvency, productive capacity, and stability of the United States, as well as its moral authority as a global leader, require that its fiscal challenges be credibly met," the group wrote. "We trust that you will do everything you can to deliver the necessary leadership at this crucial time."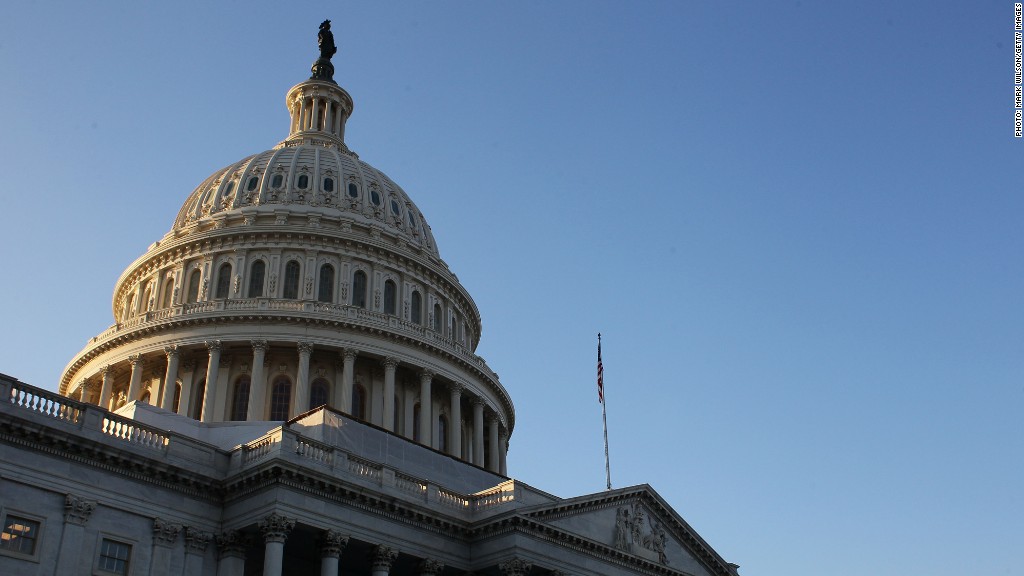 If the fiscal cliff isn't averted, it will lead to job losses in the private sector, which could push unemployment above 9% by the end of 2013, according to the Congressional Budget Office. And one study has suggested some 277,000 federal workers would be laid off.