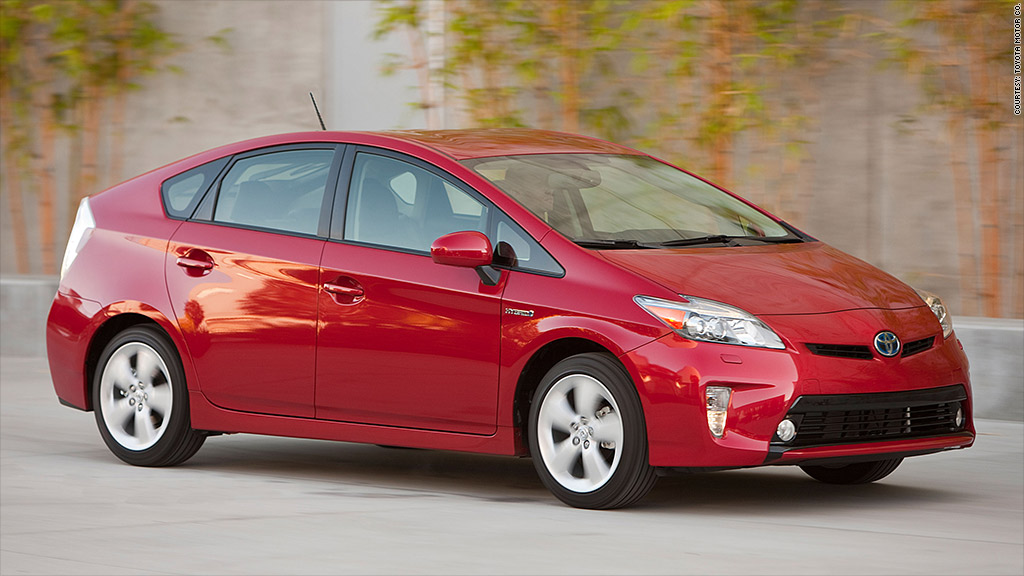 The Toyota Prius is the best-selling car in California outselling every other passenger vehicle in the Golden State so far this year, according to data from Experian Automotive.
By the end of September, Toyota had sold over 46,000 Priuses in California. Of those, about 6,000 were the Prius C, a less expensive compact version with a smaller engine, and about 7,600 were the Prius V, a wagon version with more cargo space. The remainders were the standard Prius and the Prius Plug-in, which has a battery that can be charged from an electrical outlet.
California is the nation's biggest car market. It's also the biggest market for alternative fuel cars, including hybrids, plug-in cars, diesels and natural gas cars. In California, those cars make up a larger portion of new car sales than in any other state.
Simple demographics probably drive a large part of the Prius's popularity in California, said Eric Hjermstad, an analyst with Experian. California has a higher proportion of the older, highly educated car shoppers who tend to favor the Prius, he said.
Related: Ford C-Max Hybrid: A sporty spud
California is also unfriendly territory for Toyota's domestic competitors. As a general rule, cars from General Motors (GM), Ford (F) and Chrysler do not sell well in that state compared to the rest of the country while Asian automakers fare particularly well.
In part, that trend has its roots in the fact that when Asian automakers like Toyota and Honda first came to the U.S., they came through California, which was a natural port of entry with a large Asian population, said John O'Dell, an analyst with the automotive Web site Edmunds.com. Honda and Toyota still have their U.S. headquarters in southern California making them, essentially, hometown brands with strong local roots.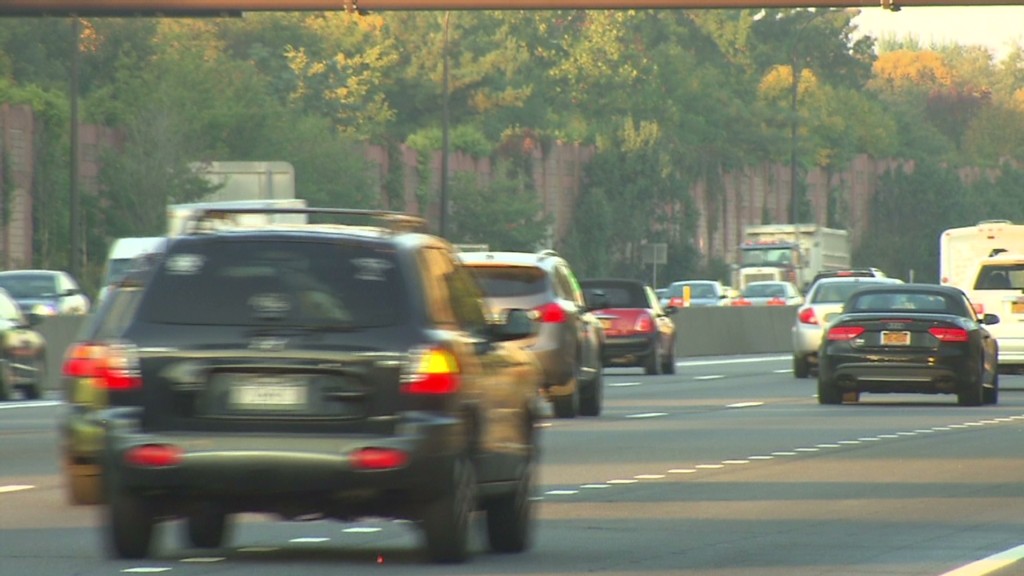 The Prius is also helped by the fact that it crosses the boundary between an image-oriented purchase and practical economy car, said Jesse Toprak, an analyst with the California-based car pricing Web site Truecar.com.
Related: Smart's electric car might actually be... smart
"It's one of the only non-luxury cars that, if you're a wealthy person, it's acceptable to own, " he said.
But data analysts at Truecar.com say that their numbers show that the standard Prius by itself -- the one with no letters added -- would be only the fifth most popular model in California. The Honda Civic, Honda Accord, Toyota Camry and Toyota Corolla are all more popular there.
Besides all that, California's state government, through the California Air Resources Board, has long championed hybrids and other alternative fuel cars as a way to reduce the state's air pollution problems. Up until recently, hybrid cars were eligible for special stickers that allowed them to be driven in "High Occupancy Vehicle" lanes even with only one occupant.
Today, only plug-in and natural gas-powered cars are eligible for those stickers, but when hybrids were eligible they helped boost hybrid sales, said O'Dell. That meant the Prius became an everyday sight on California roads, taking it from a niche product to something familiar, accelerating its acceptance.
"Peer acceptance and word of mouth is still a huge selling point for any 'new' technology," O'Dell said.