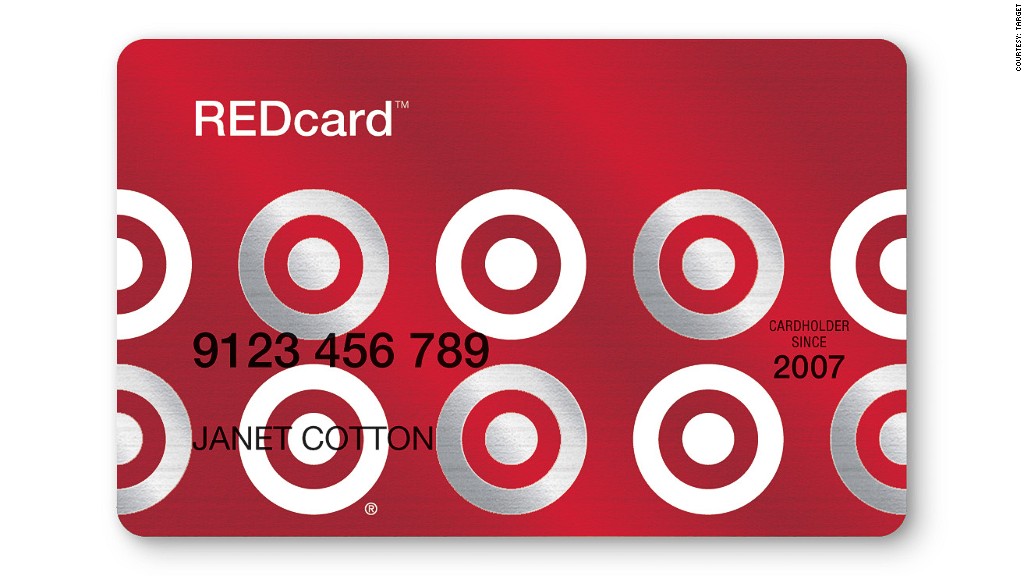 Target said Tuesday that it sold its consumer credit card portfolio to
TD Bank

(TD) for $5.9 billion.

That price tag matches the size of Target's current credit card receivables (or what customers owe the retailer).

Under the terms of the deal, TD Bank has the right to underwrite, fund and manage risk for all future Target credit card receivables for the next seven years. Target will continue to service its current credit card customers and the deal will not affect Target's "5% REDcard Rewards" program.

Target will also continue to receive the majority of the profits from all credit card transactions, according to Susan Kahn, a spokesperson for Target. She declined to specify exactly how the profits would be split with TD Bank.

Target (TGT) said it expects to record a pre-tax gain in the third quarter of $150 million. The company could also see additional gains of up to $450 million when the deal closes, which is expected early next year. But, looking ahead, the retailer said it expects to take a loss of roughly 10 cents a share during each of the four quarters after the deal is inked.

Related: Target to match online prices

This acquisition will increase the U.S. footprint for the Canadian bank, also known as Toronto Dominion Bank. "This asset acquisition aligns perfectly with our strategy, fits our risk profile and is a great complement to our high-growth credit card business," said TD Bank Group CEO Ed Clark.

Meanwhile Target has been mired in a dispute with Visa and MasterCard over the so-called swipe fees it pays the credit card companies. Visa (V) and MasterCard (MA) have agreed to pay retailers, including Target, $7.25 billion to settle charges that they illegally set prices for processing credit cards, but Target is one of many retailers saying that the settlement does not go far enough.

Shares of TD Bank fell 1% Tuesday, while Target's stock was little changed.