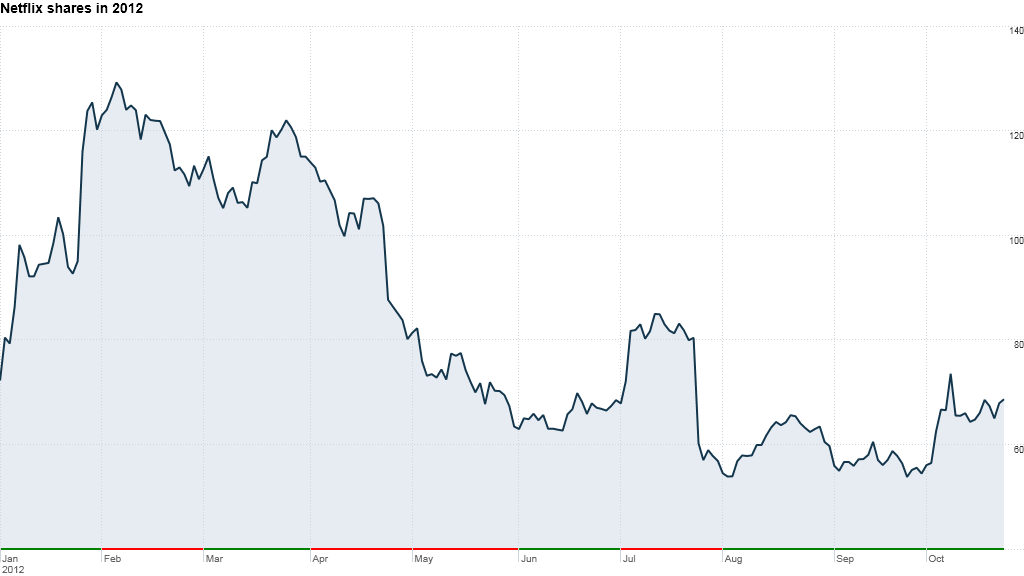 Netflix shares plunged more than 16% in after-hours trading Tuesday as the company offered weak guidance for the fourth quarter and reported figures for new streaming subscriptions that fell well short of expectations.
Netflix (NFLX) reported sales of $905 million for the third quarter, in line with analyst forecasts. Net income came in at $8 million, with earnings at 13 cents a share, ahead of estimates of four cents per share.
But new U.S. streaming subscriptions, the engine of Netflix's expansion efforts, were a disappointing 1.16 million, placing the company's previously announced goal of seven million new U.S. subscribers this year in doubt. Analysts from JPMorgan (JPM) said last week that they expected the company to add 1.56 million domestic streaming subscribers in the quarter.
Speaking to analysts on a conference call Tuesday afternoon, Netflix CEO Reed Hastings called the seven-million projection "a forecasting error," and said a target of five million was more realistic.
Through three quarters, Netflix had added just 3.43 million new U.S. streaming subscribers.
"Ultimately, the driver of this business is going to be domestic subscriptions," said Michael Corty, an analyst with Morningstar. "If it's such a great growth business, then why is the growth coming in below expectations?"
Back in July, Netflix said it would be "challenging" to meet its seven-million goal if subscribers didn't come in strong in the third quarter. At the time, Hastings warned that the Olympics could have a negative impact on viewing and sign-ups.
In a letter to investors announcing the results, Hastings and CFO David Wells acknowledged that the firm is "not growing membership as fast as in 2010." They expressed confidence, however, saying their "content and member experience continue to improve faster than competitors."
Subscriptions for the company's DVD service continued to decline, falling by 630,000 in the quarter. The company now boasts 25.1 million streaming subscribers in the U.S. versus 8.6 million DVD subscribers.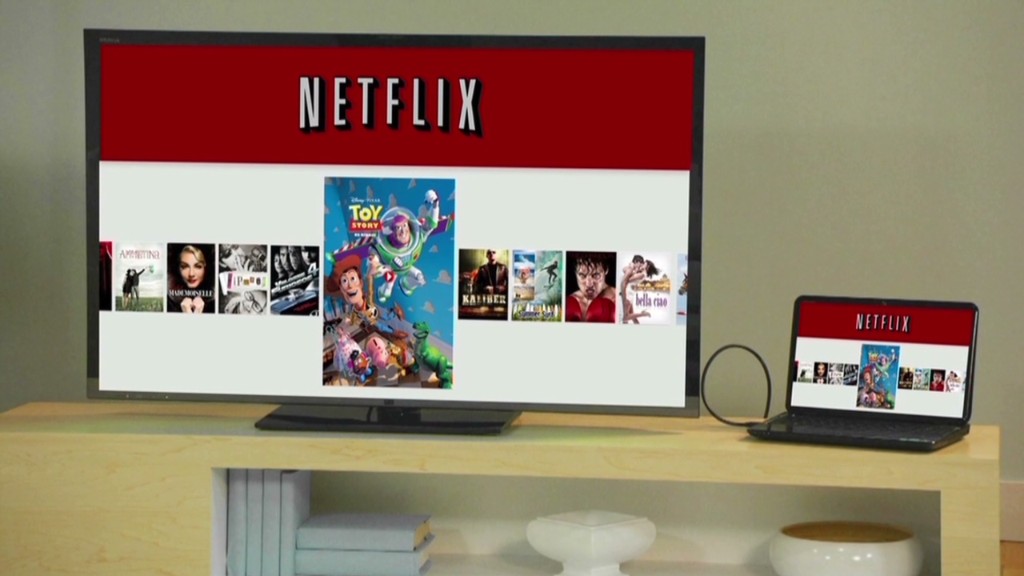 Netflix has warned previously that it will lose money this year as it expands internationally. Last week, the company launched its streaming service in Scandinavia, having introduced it in the United Kingdom and Ireland earlier this year.
Netflix said the midpoint of its sales guidance for the fourth quarter was around $930 million, short of analysts' projections of $942 million. The firm also said it may lose as much as 23 cents per share in the fourth quarter. Wall Street had been predicting a loss of 8 cents per share.
A key concern for Netflix is how much it will have to shell out to retain its catalog of TV and film titles. The company is also facing competition in streaming from HuluPlus and Amazon (AMZN) Prime Instant Video, with Verizon's (VZ) and Coinstar's (CSTR)Redbox Instant service set to launch by the end of the year as well.