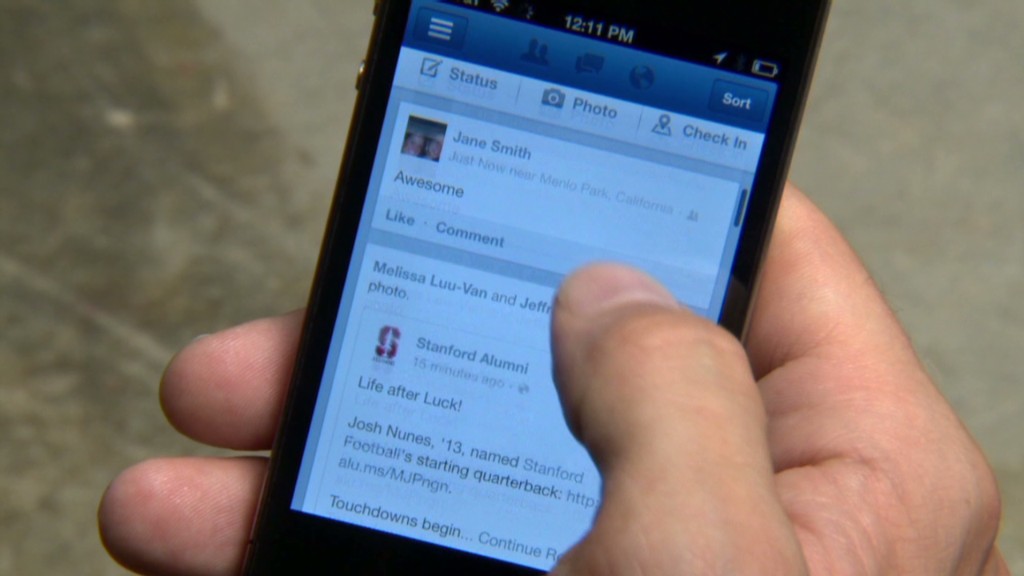 Facebook's second earnings report as a public company comes out late Tuesday, and the social network is under pressure to prove it can make more money on its 1 billion users.
Facebook watchers are focused on two key areas: The impact of FarmVille maker Zynga's terrible quarter, and the company's skill at monetizing its everyday users, especially on mobile.
Investors are looking for reassurance on those fronts, as Facebook (FB) shares have lost half their value since the company's May IPO. Analysts polled by Thomson Reuters expect Facebook to have earned 11 cents per share on sales of $1.2 billion.
The site signed up its 1 billionth user this month, which means Facebook now reaches one out of every 7 people on the planet. It's an impressive stat, but it doesn't mean much financially if Facebook can't turn that user base into a growing revenue source.
A central element of the monetization problem is Facebook's sluggish transition to a mobile-dominated society. The site wasn't built with mobile in mind, and the company was slow to develop device-optimized apps. It's now addressing the app gap -- an overhauled iOS app launched in August -- but Facebook still isn't showing mobile users as many ads as it would if accessed on a desktop.
That's a huge, missed revenue opportunity. Half of Facebook's users access the site at least once a month through mobile devices, and a whopping 102 million users only use Facebook's mobile site. Advertising accounted for 85% of Facebook's total 2011 revenue.
Also on the advertising front, there are rumors afoot that Facebook is testing both a mobile ad network and a "social search engine" to rival Google (GOOG). Each could be potentially huge revenue streams.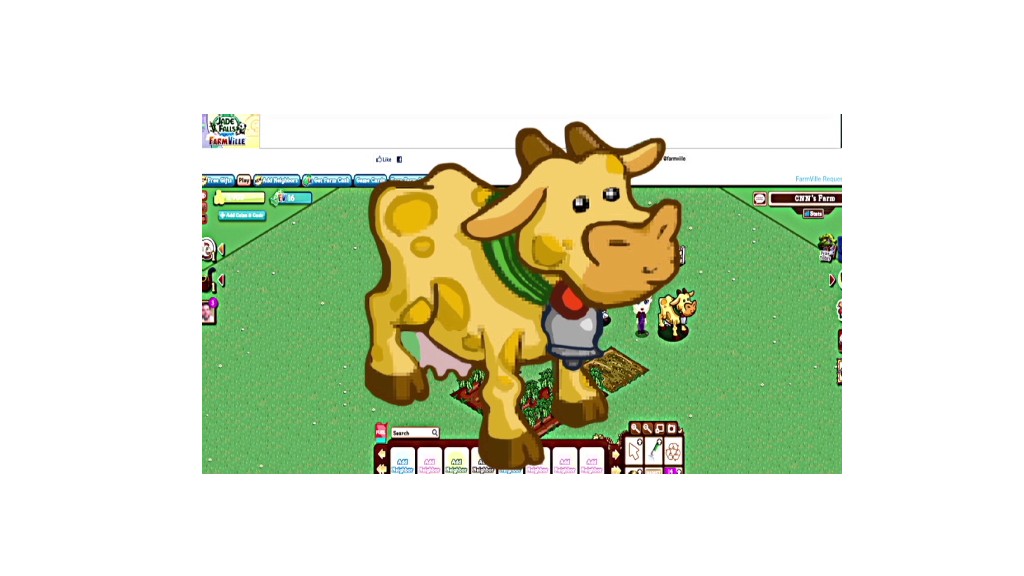 The site has also been experimenting with monetization beyond ads. In September it unveiled Facebook Gifts, a feature that lets users send friends real, physical goods. Earlier this month, it released a "Promote" feature to a small group of U.S. users. The experimental program lets Facebookers pay a fee, currently around $7, to promote important pictures or announcements.
Squeezing money out of everyday users is an overarching concern for Facebook, but it has a specific problem for the third quarter: Zynga (ZNGA), the game maker that accounts for a significant portion of Facebook's sales.
Earlier this month, Zynga unveiled downbeat "preliminary financial results" ahead of its official earnings report. The FarmVille maker scaled back its outlook for 2012, citing a bunch of problems including "reduced expectations" for certain games ans delays in launching new titles
Analysts were quick to apply Zynga's bad news to Facebook, releasing dour research notes soon after the report. Last quarter, the social network revealed that Zynga accounted for 14% of its revenue in the first six months of 2012, including payment processing fees, direct advertising, and outside ads shown on pages generated by Zynga apps.
Zynga won't announce its earnings until Wednesday, but the company's grim pre-announcement was enough to ensure it will be a focus for Facebook investors Tuesday night.