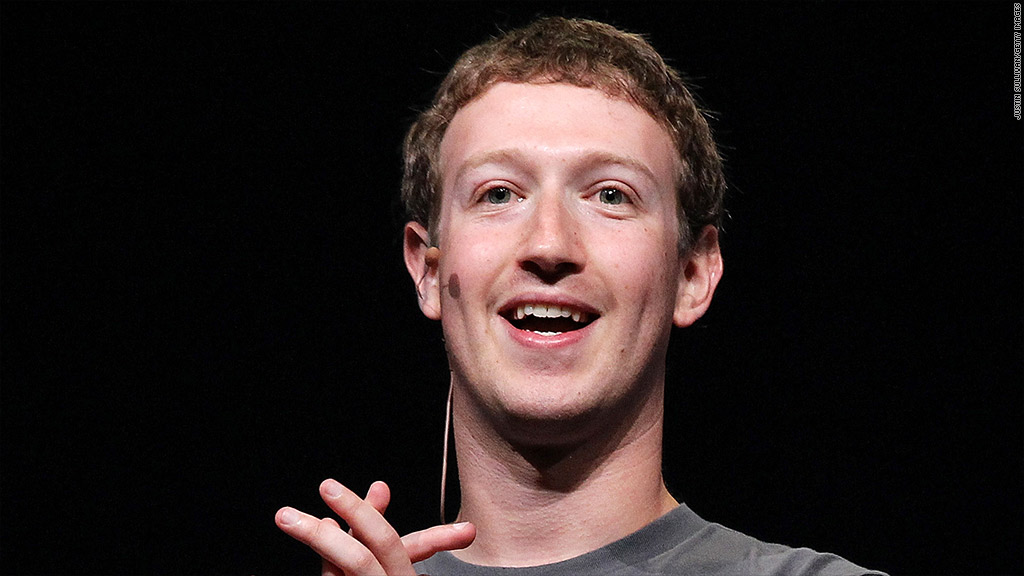 Facebook's second earnings report as a public company came in just above Wall Street estimates, but that was enough for investors to give shares a nice boost.
The social network late Tuesday reported sales of nearly $1.3 billion for its third quarter, up 32% from the same period last year.
Facebook's shares fell 3% just after the announcement, but quickly boomeranged to rise more than 21% in early trading Wednesday. Facebook (FB) needs every stock boost it can get: Its shares had lost half their value since the company's May IPO.
Facebook's earnings for the quarter were complicated by a hefty tax bill related to the company's equity compensation for employees. The company took a $431 million income tax provision for the quarter, representing an eye-popping 116% effective tax rate.
The tax bill pushed Facebook to a net loss of $59 million, compared with a gain of $227 million in the year-ago quarter. Stripping out the tax bill and other equity compensation expenses, Facebook had net earnings of $311 million, slightly ahead of analysts' expectations.
On a post-earnings conference call with analysts, CEO Mark Zuckerberg struck a defensive tone about one of the company's biggest problems: its sluggish transition to mobile. The site wasn't built with mobile in mind -- it was created in 2004 -- and its first round of mobile apps were sluggish. An new iOS app launched in August , but Facebook still isn't showing mobile users as many ads as it would if accessed on a desktop.
Zuckerberg called the mobile problem overblown, saying "our opportunity on mobile is the most misunderstood aspect of Facebook today." He also complained that company watchers were looking at numbers from earlier in the year, "when we weren't really trying yet" on mobile.
A total of 14% Facebook's ad revenue came from mobile in the third quarter, the company said. Its mobile customer base rose 61% from last year, to 604 million active users.
Overall, monthly active users grew 26% over the year to just over 1 billion. Facebook pulled in $1.1 billion serving ads to those users -- up 36% from last year.
Zuckerberg and CFO Sheryl Sandberg spent much of the call discussing advertising and other ways that Facebook is monetizing its everyday users.
In September it unveiled Facebook Gifts, a feature that lets users send friends real, physical goods. Sandberg mentioned that in October -- which isn't part of the quarter Facebook is currently reporting -- it released a "Promote" feature to a small group of U.S. users. The experimental program lets Facebookers pay a fee, currently around $7, to promote important pictures or announcements.
Zuckerberg addressed another worry while on the call: Zynga (ZNGA), the game maker that accounts for a significant portion of Facebook's sales.
Earlier this month, Zynga scaled back its outlook for 2012, citing a bunch of problems including "reduced expectations" for certain games and delays in launching new titles. Tuesday afternoon -- during Facebook's earnings call -- Zynga announced plans to cut 5% of its roughly 3,000 employees.
Problems for Zynga means problems for Facebook. Zynga accounted for 14% of Facebook's revenue in the first six months of 2012, including payment processing fees, direct advertising, and outside ads shown on pages generated by Zynga apps.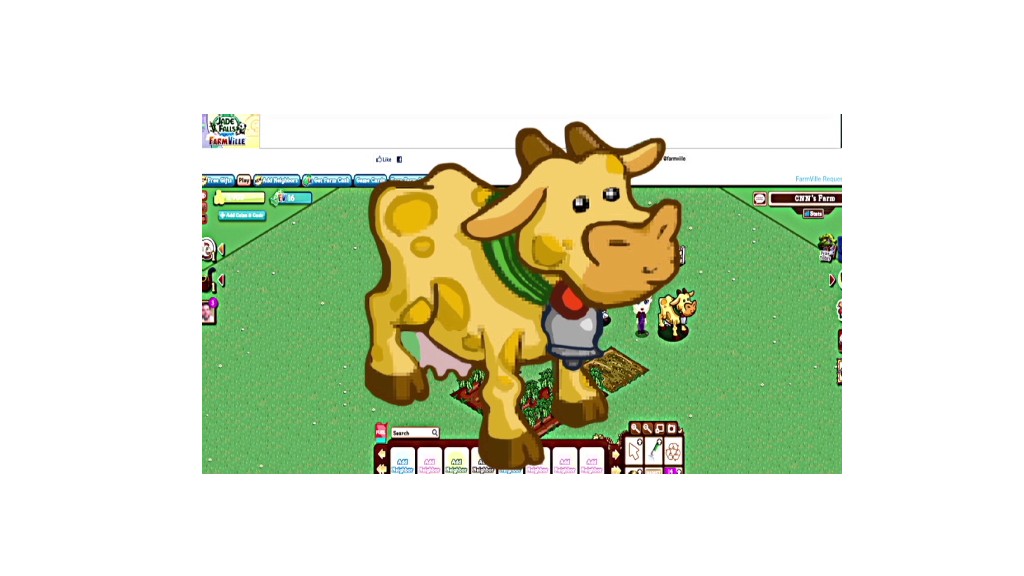 Payments revenue from Zynga declined 20% in the latest quarter compared to last year, Zuckerberg said, but he shrugged it off, saying revenue from other games gained. Zynga is slated to report its earnings on Wednesday.
Also of concern in Tuesday's report: It's getting more expensive for Facebook to do business. Excluding some compensation expenses, Facebook's operating margin shrank to 42%, down from from 51% a year ago.