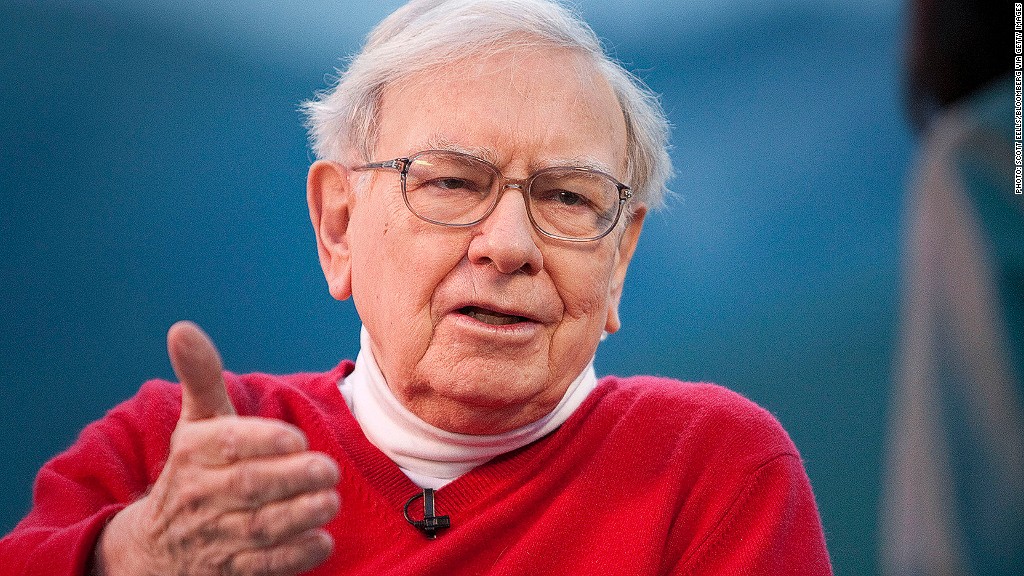 Warren Buffett sees the U.S. economy bucking the trend of slower growth across the rest of the world, and expects even better growth ahead.
Buffett, in an appearance on CNBC Wednesday morning, said the economy isn't roaring ahead, but that it is showing solid growth, helped by the pickup in housing so far this year.
"It's certainly better in the U.S. than it is in Europe," he said. "We're still inching ahead, but it's inching...The United States actually has the steadiest trajectory. I don't see any change in that."
Buffett, the CEO of investment firm Berkshire Hathaway (BRKA), said he's seeing gains in a number of the businesses he owns, and that various Berkshire units will add about 8,000 jobs this year in response to improved demand.
"Residential housing is picking up. That will have a significant impact," he said. And he doesn't think the European sovereign debt crisis will be a significant drag on the U.S.
Buffett, a strong supporter of President Obama, said he believes that the U.S. economy will grow next year, no matter who is elected president. He doesn't believe that the rise in tax rates and deep cuts in federal spending set to take effect early next year, known as the fiscal cliff, will throw a wrench into things.
"There's a pretty fair chance we'll go over [the cliff] for a short period of time. But [a debt-reduction deal] is going to get done," he said.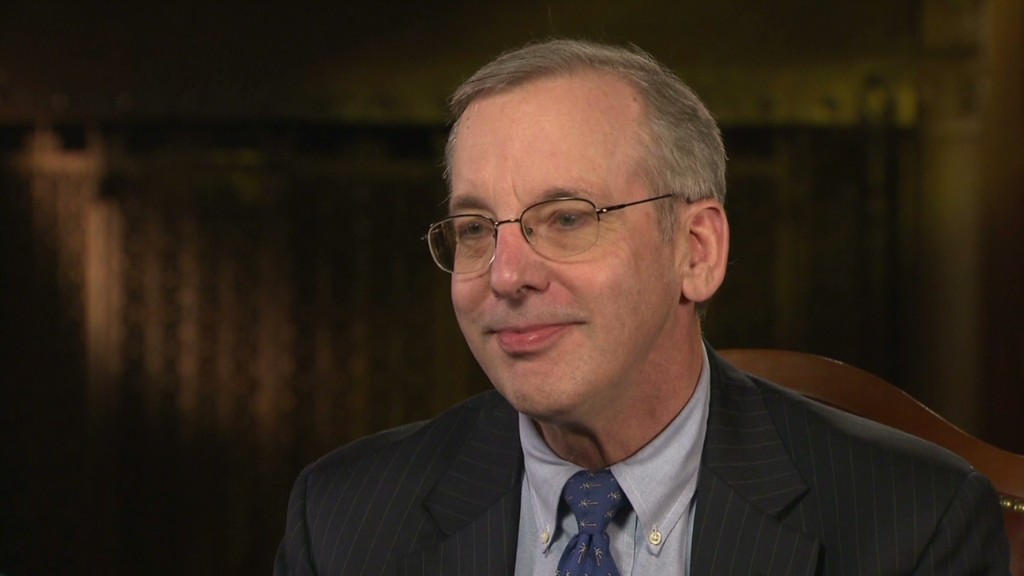 U.S. stocks have fallen for much of the last week on concerns about weak earnings and slowing global sales at many companies. Buffett said Berkshire has been adding to its stock holdings during the recent sell-off, citing a recent purchase of additional shares of bank Wells Fargo (WFC).
"If the market is down, I'm happier buying," he said. "If I go to the supermarket and they've reduced prices, I feel better. So if I go to the stock exchange and they've reduced prices I feel better."
But Buffett said he's been unable to make some of the major acquisitions that Berkshire has considered over the last year. He said low interest rates are attracting competing buyers who are more willing to use leverage in their purchases than Berkshire is.
Related: Shares of Buffett's Chinese electric car maker tumble
He was critical of the Federal Reserve's recently announced third round of asset purchases, saying he has concerns about the Fed's ability to unwind its holdings of Treasuries and mortgage securities.
"[Fed Chairman Ben Ben Bernanke] has unlimited buying power. Unlimited selling power can be a little different," he said. He said he's very hopeful that Bernanke will be appointed to, and accept, another term as chairman when his current term is up in January 2014.
"I think Bernanke has done an absolutely superb job. If he hadn't been there in 2008, I'm not sure where we would be right now," he said.
It was Buffett's first interview since he completed treatment last month for prostate cancer. He said he felt "great" after treatments, though he said hormones he received as part of his treatment had given him hot flashes.
"We males call those power surges," he said.