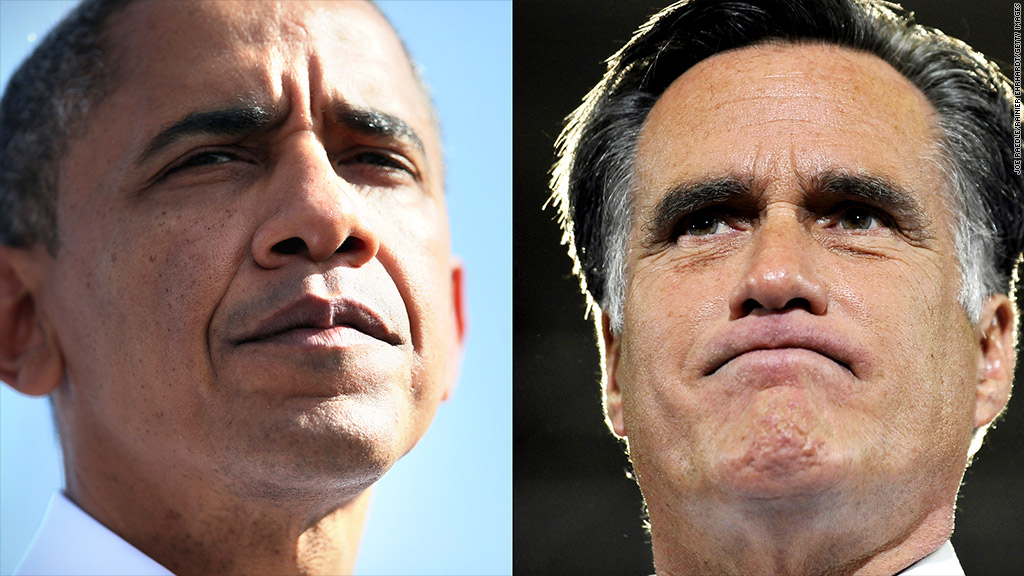 Remember the fiscal cliff?
It's the largest and most immediate domestic problem the next president will face. Yet it was barely mentioned during four presidential and vice presidential debates, and the candidates have said little about how they would address it.
Sure, President Obama and Mitt Romney sparred occasionally during the debates over two fiscal cliff issues -- the expiration of the Bush tax cuts and imminent defense spending cuts.
And the president, on Monday night, said the defense cuts "won't happen" even though both parties -- at least publicly -- aren't budging from their negotiating positions.
But other than that the candidates have been generally mum on how the fiscal cliff as a whole should be handled.
The fiscal cliff -- which hits in January -- includes $7 trillion worth of tax increases and spending cuts. Among them: a reduction in non-defense spending, the expirations of a payroll tax holiday and extended unemployment benefits, and the onset of reimbursement cuts to Medicare doctors.
If Congress fails to avert the cliff, it could throw the economy back into recession next year, economists say.
While Obama and Romney have been mostly tight-lipped on the issue, there have been some reports of back-room talks -- among Senate aides, in the Romney campaign and by a bipartisan group of senators called the Gang of 8. The hope is to come up with viable proposals to avert the cliff while still taking steps to reduce deficits.
Broadly, that might mean lawmakers postpone cliff measures for several months to a year, negotiate a small down payment of spending cuts and agree to strike a large deficit-reduction deal by a date certain next year. If they fail, the fiscal cliff or another set of deficit reduction measures automatically would become law.
The Bipartisan Policy Center -- a nonprofit group founded by former Senate majority leaders -- offered a framework for doing something like that. Congress would first "turn off" the fiscal cliff and come up with a "backstop" to go into effect should lawmakers fail to enact a plan to reduce deficits by $4 trillion over a decade.
Lawmakers would issue instructions to next year's House and Senate committees to propose a target amount of revenue increases or spending cuts to entitlement and other mandatory programs, depending on their area of jurisdiction.
If the committees fail to meet their targets by Oct. 15, 2013, the budget committees in each chamber would decide how to do so.
Related: U.S. credit rating hinges on Congress
All the committees' recommendations would be put into one bill and presented to their respective chambers by Nov. 15. The legislation would be given expedited consideration and would only require a simple majority of votes to pass.
Failure to enact a plan would mean the White House must meet the target by reducing tax expenditures and cutting mandatory and entitlement spending.
"I don't think [the BPC framework] will be adopted as such. But it's a useful sketch of the type of thing that Congress could pass to avoid the cliff," said Sean West, the director of U.S. policy for the Eurasia Group. He's betting instead that Congress will agree to a much less credible process that results in less deficit reduction.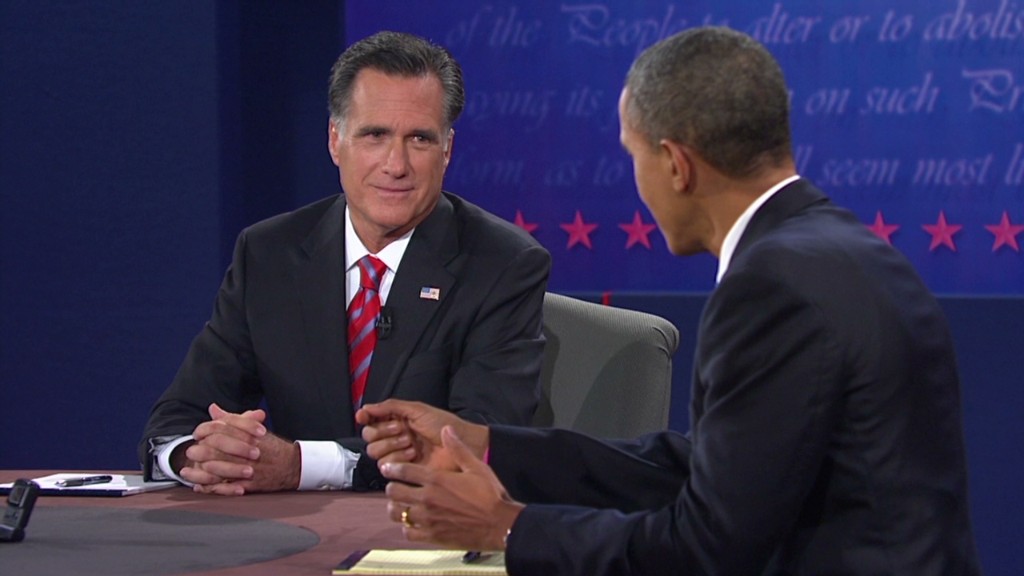 Former Capitol Hill staffer Pete Davis doesn't think such a framework would be adopted, if only because it requires revenue increases to be a component of deficit reduction, which Republicans have so far opposed.
Then there's the debt ceiling, which is likely to be reached by the end of this year or by early January.
However lawmakers choose to resolve the fiscal cliff, chances are fair they will also include in the deal an increase in the country's legal borrowing limit, said Davis, who now runs Davis Capital Investment Ideas.
The debt ceiling is a contentious issue and one that might be easier to address under a broader budget deal rather than separately. The goal would be to avoid a repeat of last summer's destructive debate over the debt ceiling, which led the country to the brink of default.