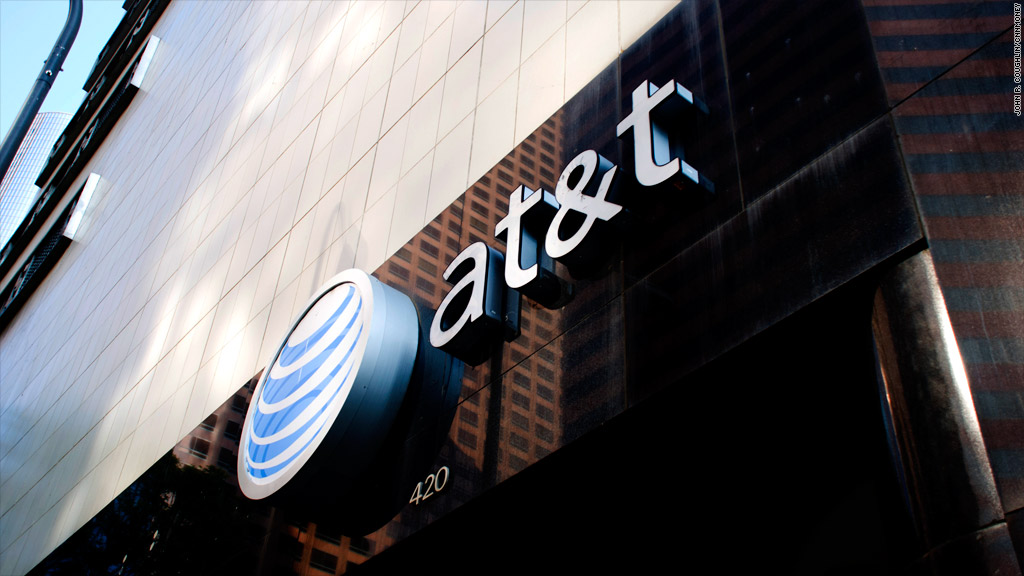 AT&T activated about 1.3 million iPhone 5s last quarter, double Verizon's totals.
Both companies cited supply constraints for the surprisingly low number of iPhone 5s sold in their first week on store shelves. While Verizon's iPhone 5 sales fell short of Wall Street's expectations, AT&T (T) managed to meet them. The highly anticipated smartphone went on sale on Sept. 21, 10 days before the end of the third quarter.
But selling so many iPhones comes with consequences: Thanks to its industry-high subsidy of about $400 per iPhone, Apple's smartphone tends to decimate carriers' profit margins, particularly when new iPhones launch. The iPhone can be quite lucrative for carriers in the long run, but the huge rush of subscribers upgrading to the new device tends to have a nasty immediate impact on their bottom lines.
AT&T said its third-quarter wireless profit margin fell to 40.8%, way down from 45% in the second quarter and 43.7% a year ago.
Verizon (VZ), meanwhile, reported record wireless profit margin of 50% last quarter. That's because just less than half of Verizon's 6.5 million smartphone sales were iPhones last quarter, and only 651,000 were iPhone 5s. By contrast, the 4.7 million total iPhones sold last quarter represented 77% of AT&T's overall smartphone sales.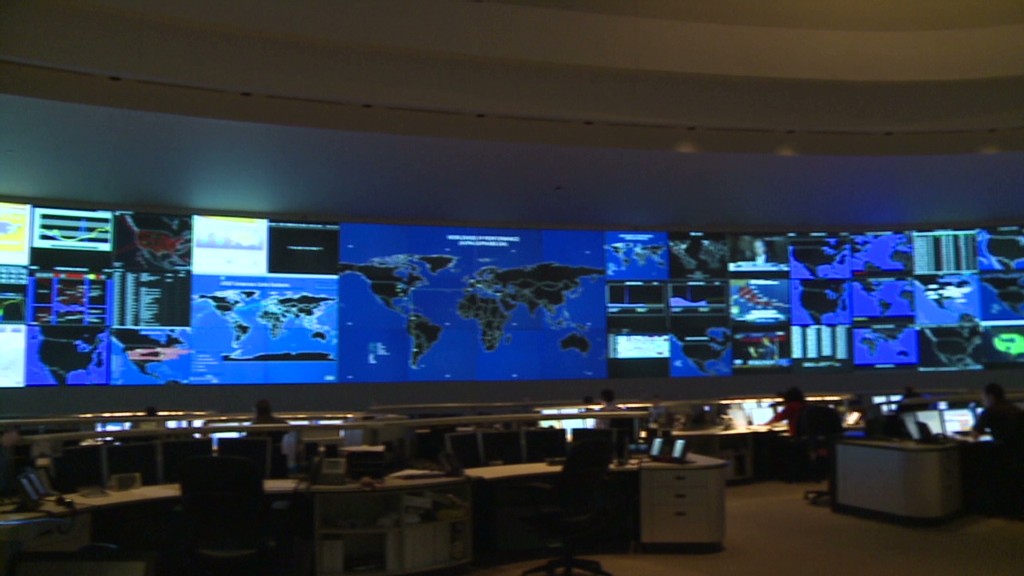 Ralph de la Vega, AT&T Wireless' CEO, said on a conference call with investment analysts that the company is trying to increase its share of smartphones that come with a lower upfront cost.
"We look every day for devices that cost less and carry less subsidy," de la Vega said, citing Nokia's (NOK) Windows Phone 8 devices as an example.
AT&T didn't benefit from the iPhone 5 launch as much as Verizon in terms of adding new customers. AT&T added a net 151,000 new customers under contract last quarter, about a tenth of Verizon's haul of 1.5 million net new contracted customers -- a four-year high.
Ma Bell blamed the iPhone 5's supply constraints for the weak new customer additions, noting that most of the iPhone 5s AT&T activated went to existing customers. The company expects that to change this quarter: De la Vega said AT&T is seeing between 5,000 and 10,000 more net adds per day when Apple delivers iPhone 5s to its stores compared to days where it has no supply of Apple's smartphone.
The good news for AT&T is that it's making more money off of its customers, posting the biggest gain in average revenue per user in six quarters. AT&T introduced shared data plans called "Mobile Share" in July, which are intended to encourage higher data usage.
The plan has paid off. More than a third of AT&T's new Mobile Share plan customers are choosing the largest plans of 10 gigabytes or more, the company said. Even though the new customer plans can actually prove cheaper than the one they're replacing, AT&T is still making more money overall as customers ramp up their gigabytes.
AT&T reported earnings of $3.6 billion for the quarter, even with a year ago, on sales of $31.5 billion, also its third quarter of 2011 total. Profit was slightly higher than Wall Street's expectations, while sales came in slightly below.
Shares were down about 1% in morning trading.
Rival Sprint (S) is on tap to report their earnings Thursday. Sprint recently agreed to sell a majority of the company to Japanese tech giant Softbank.