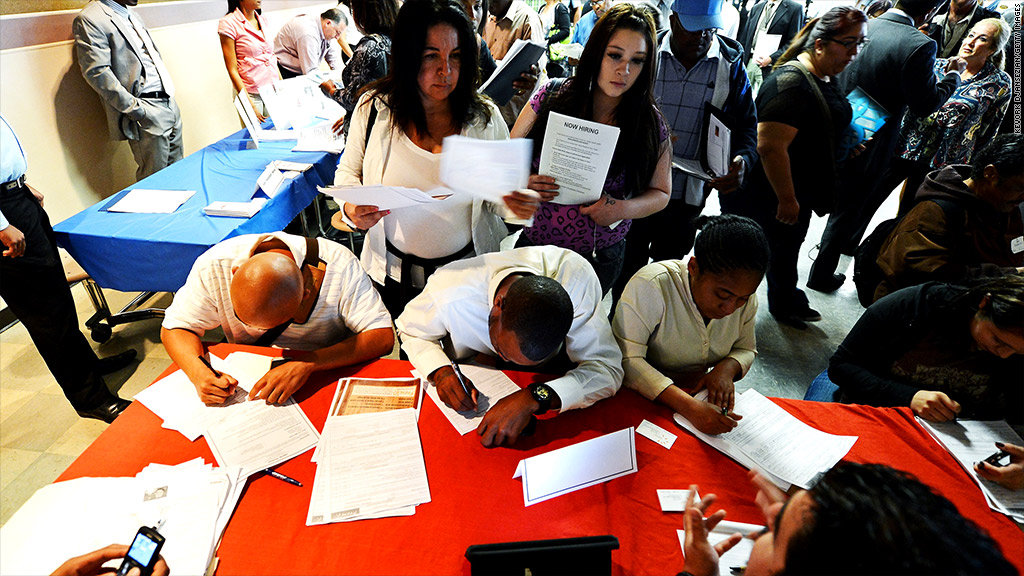 First-time claims for unemployment benefits fell last week, but the broader trend remains choppy, making it difficult to get a clear reading on the job market in October.
About 369,000 people filed for first-time unemployment benefits in the week ended October 20, down 23,000 from the previous week, the Labor Department said Thursday.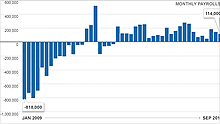 A look at where the economy stood when Obama took office and what's changed since.
The initial claims number has bounced around for the last five weeks, pointing to little improvement in the job market since September.
The four-week moving average, which smooths out some of the volatility, has risen for the last two weeks but overall, the story there has largely remained the same since July. Initial claims are stuck in a range that seems to point to job growth around 150,000 each month -- just enough to keep up with population growth, but not strong enough to point to robust improvement in the economy.
Related: Check the unemployment rate in your state
About 3.3 million Americans continued to file for their second week of unemployment benefits in the week ended October 13, the most recent data available.