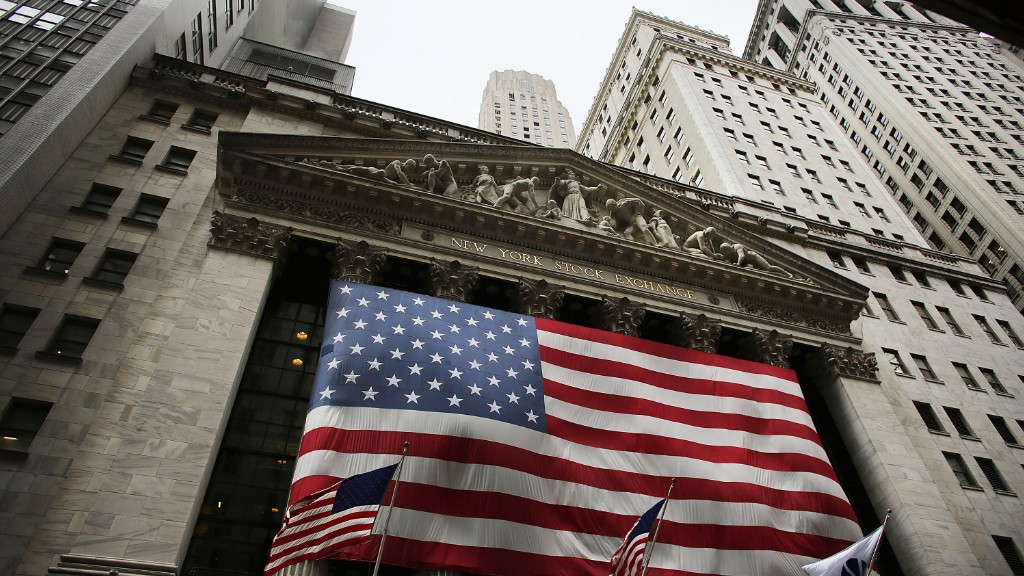 U.S. stock exchanges were closed Monday as Hurricane Sandy bore down on New York.
The New York Stock Exchange (NYX) said in a statement late Sunday that it would close its markets Monday. Markets are likely to remain closed on Tuesday as well.
The Nasdaq (NDAQ) stock market, which trades many technology stocks, including Google (GOOG) and Microsoft (MSFT), also closed down Monday. The exchange will later announce plans for Tuesday.
"Dangerous conditions developing as a result of Hurricane Sandy will make it extremely difficult to ensure the safety of our people and communities, and safety must be our first priority," the NYSE said in a statement.
New York has declared a state of emergency and the city suspended subway service, bus and commuter rail service, which started at 7 p.m. ET Sunday. (Look ahead to stocks: Key jobs report)
The NYSE originally planned on staying open for electronic trading, while closing its trading floor, but later said all operations would close after consultations with regulators and other exchanges.
Related: Black Monday: 25 years after the crash
NYSE rarely shuts down for weather-related emergencies: Hurricane Gloria in 1985, and a snowstorm in 1969 were the last major weather events to bring the exchange to a halt.
Monday marks the first unscheduled market-wide shutdown since September 2001, when markets were closed for four full trading days following the Sept. 11 attacks on the World Trade Center.
The last market-wide shutdown was on January 2, 2007, in accordance with the country's national day of morning in memory of President Gerald Ford, who had died a week earlier.
In other markets, CME Group (CME) halted floor trading since its Nymex trading floor is in New York City's mandatory evacuation zone. The CME closed and settled all stock-related futures and options at 9:15 a.m. ET, with U.S. stock futures declining between 0.4% and 0.6%.
All other electronic futures and option markets, including energy and metal, will remain open.
CBOE Holdings Inc (CBOE), the world's largest options exchange, also closed trading Monday and said it would make a further announcement if closures are determined for additional days.
The weather forecast prompted the U.S. Treasury to revise its schedule of debt sales for the week, moving Tuesday's 4-week bill auction to Monday from Tuesday.
The bond market will remain open Monday. The Securities Industry and Financial Markets Association is recommending an early close of noon ET and a full day close on Tuesday, but the ultimate decision is left up to the firms that trade bonds, including Treasuries, mortgage-backed securities, corporate bonds, and municipal bonds.
Currency trading activity typically follows the fixed income markets.
Even though Federal government offices were closed, the Commerce Department released its monthly report on personal income and spending on schedule Monday morning. Spending rose 0.8% in September, above expectations, while income inched up 0.4%, right in line with forecasts.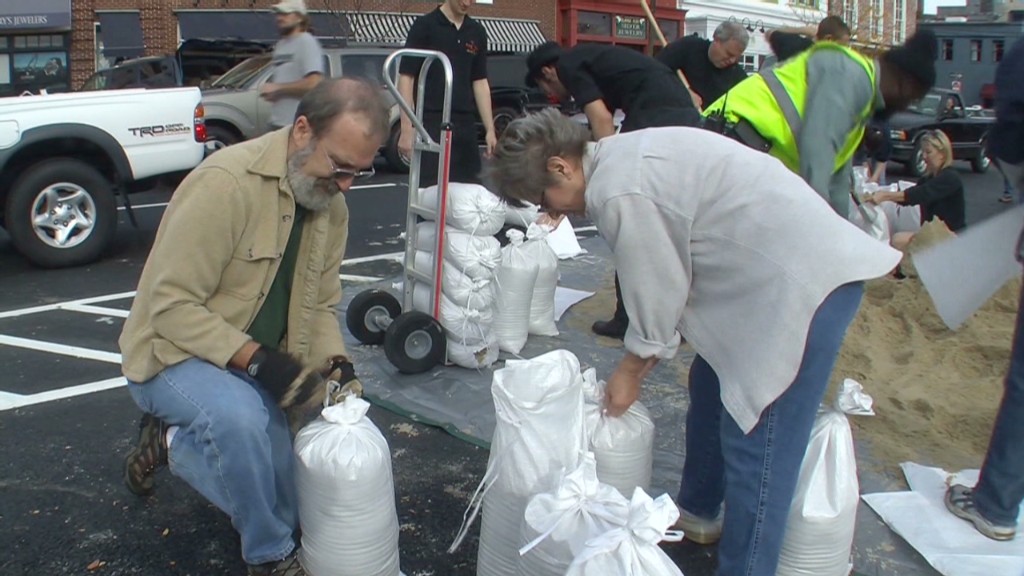 Meanwhile, some companies with offices in the flood zone in lower Manhattan, like American Express (AXP), have closed their New York offices on Monday.
Goldman Sachs (GS) will be open for business Monday, though most of its New York employees will work from home due to its offices' proximity to the evacuation zone and transit suspensions, according to a memo to staff obtained by CNNMoney and confirmed by a spokesman.
The firm will rely on its teams in London and around the world for support. The memo said that employees "deemed critical to the operation of the firm," however, will be asked to go into its lower Manhattan offices Monday, but stressed that safety remains a top priority.
Pfizer (PFE), which had been scheduled to issue its quarterly financial report on Tuesday, said that it would reschedule for Thursday morning. Meanwhile, power companies Entergy (ETR) and NRG Energy (NRG) said they were delaying their third-quarter conference calls because of the storm.