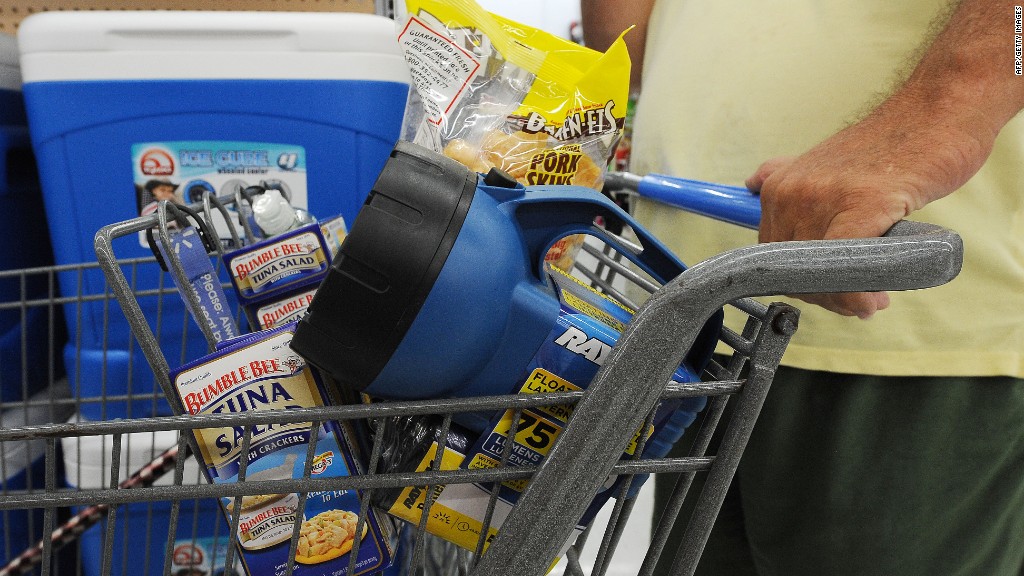 Generators, flashlights, water, batteries -- these are just some of the emergency supplies that are running out in many stores in the Northeast.
Nearly a third of the country's northeast is preparing for Hurricane Sandy, which expected to make landfall on Sunday and Monday. Customers who have been flocking to stores may be coming home empty handed.
Large stores are rushing trucks to replenish supplies as several states from North Carolina to Connecticut have declared emergencies before the hurricane makes landfall on Sunday and Monday and brings heavy rain and high winds, which could cause power outage and flooding.
Sears (SHLD) is rushing dozens of trucks stocked with generators into the region, and is telling customers to call its stores to see when they will be replenished. It is also offering expedited delivery for orders on Sears.com and Sears mobile.
Home Depot (HD) has seen plywood, hurricane shutters, ice chests and battery-powered radios fly off its shelves, according to Paula Drake, a spokesperson for the retailer.
Related: Frenzied preparations as East Coast braces for possible 'superstorm'
Lowe's (LOW) has beefed up its supply of generators, chainsaws, tarps, sump pumps, flashlights and batteries in at least nine Northeast states expected to be impacted by the storm.
Lowe's spokesperson Stacey Lentz said the home improvement retailer is working to restock its inventories and that its
stores are equipped with emergency backup generators to open quickly after a storm.
Related: What to do before a big storm
East coasters are under even more pressure to prepare, because officials are warning they may be stuck at home well into the week.
New York Gov. Andrew Cuomo said Sunday that subways, buses and railroad service will be suspended beginning at 7p.m in New York City. The Metropolitan Transportation Authority chairman Joseph Lhota said he expects the transit system to restore at least some service 12 hours after the storm ends.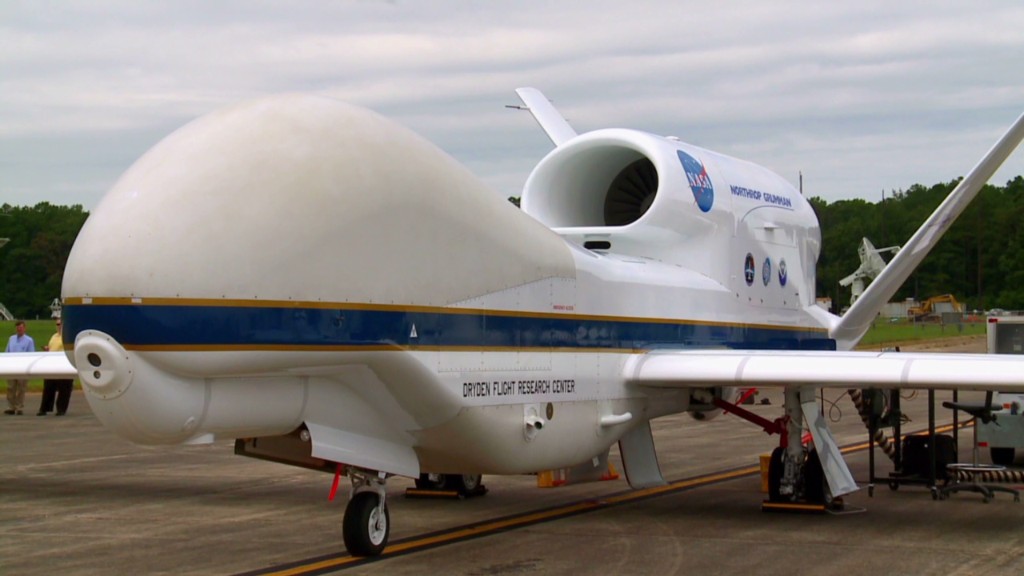 Amtrak began canceling some East Coast train service Saturday. Airlines are also preparing to cancel flights -- American Airlines (AAMRQ), United (UAL), JetBlue (JBLU) andDelta (DAL)a, announced that they will allow customers in select mid-Atlantic airports to change flights without penalty in the next few days.
The New York Stock Exchange will remain open for now, according to spokesman Eric Ryan.
"We continue to communicate with government officials, regulators and other market participants," he said.