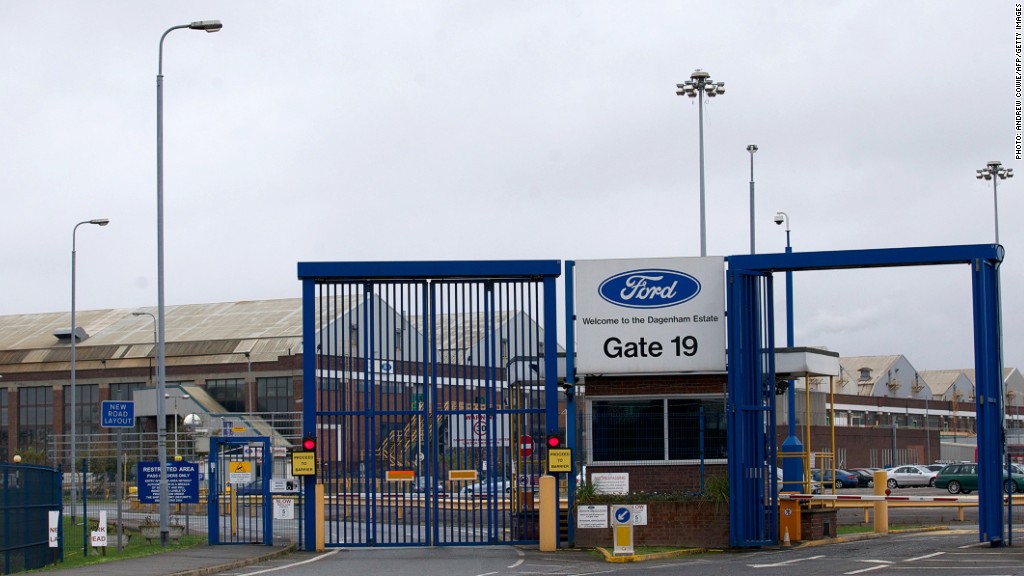 Ford Motor reported earnings remained steady from a year ago as strong results at home helped balance out the soaring losses in Europe .
The company lost $468 million in Europe, bringing its losses there so far this year to just over $1 billion. Ford had already warned last week that it stood to lose more than $1.5 billion in Europe this year.
In an effort to stem the losses in Europe Ford announced Tuesday it would close three plants cut 6,200 jobs Europe by 2014. But it also warned it would not be profitable there until the middle of the decade.
Ford's overall net income came in at $1.6 billion, essentially unchanged the same quarter a year earlier, and better than analysts' estimates.
Related: Europe's woes hit Detroit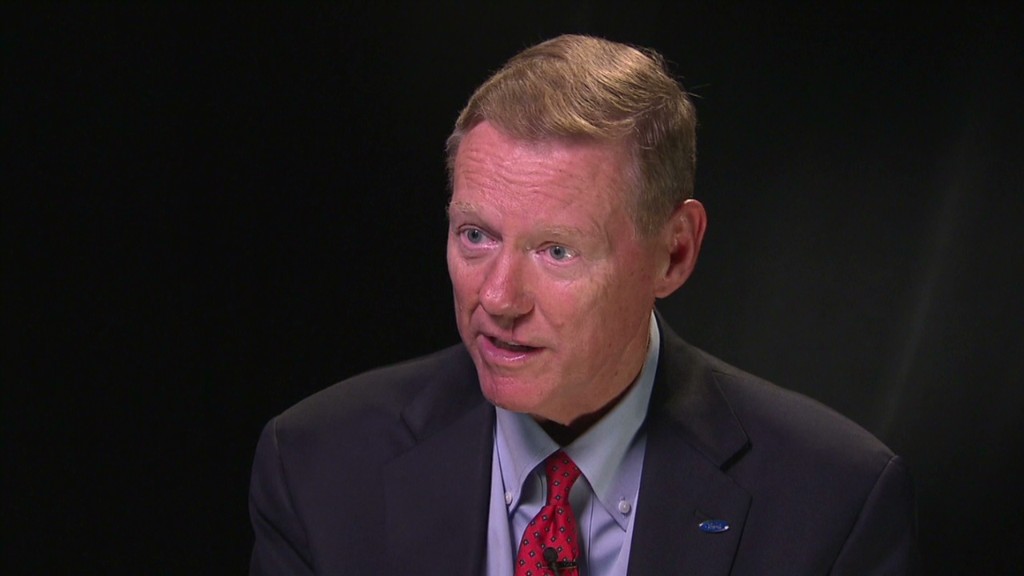 The problems in Europe are not unique to Ford. Sales in Europe have fallen to a 20-year low as the European sovereign debt crisis has made financing car purchases more difficult and plunged most nations there into a recession. U.S. rival General Motors (GM) is expected to also report deep losses in Europe when it releases results Wednesday.
But while Ford's losses increased in Europe, earnings from North America rose 50% to $2.3 billion. Ford said it was the best results for North America since the company started breaking out the results from there in 2000.
Related: Best U.S. car sales in more than four years
Ford was able to post the improvement in spite of the rebound in sales by its Japanese rivals Toyota Motor (TM) and Honda Motor (HMC), as well as strong results at Chrysler Group, which also cut into Ford's U.S. market share in the quarter.
Because of a continued recovery in U.S. car sales in the third quarter, Ford was still able to post a gain in sales and better pricing even with the drop in market share. The increased revenue allowed Ford to post its best North American profit margin on record.
Elsewhere in the world, Ford's South American profits fell 97% from a year ago to $9 million. The company cited currency issues for much of the problems in South America. Profits were also lower in its financial services unit. But Ford swung to a profit in its Asia-Pacific region as stronger sales in China helped turn around results there.
Shares of Ford (F) were not trading Tuesday due to the closure of U.S. markets from Hurricane Sandy. But Ford shares were up more than 1% in trading in Frankfurt, Germany on the earnings news.