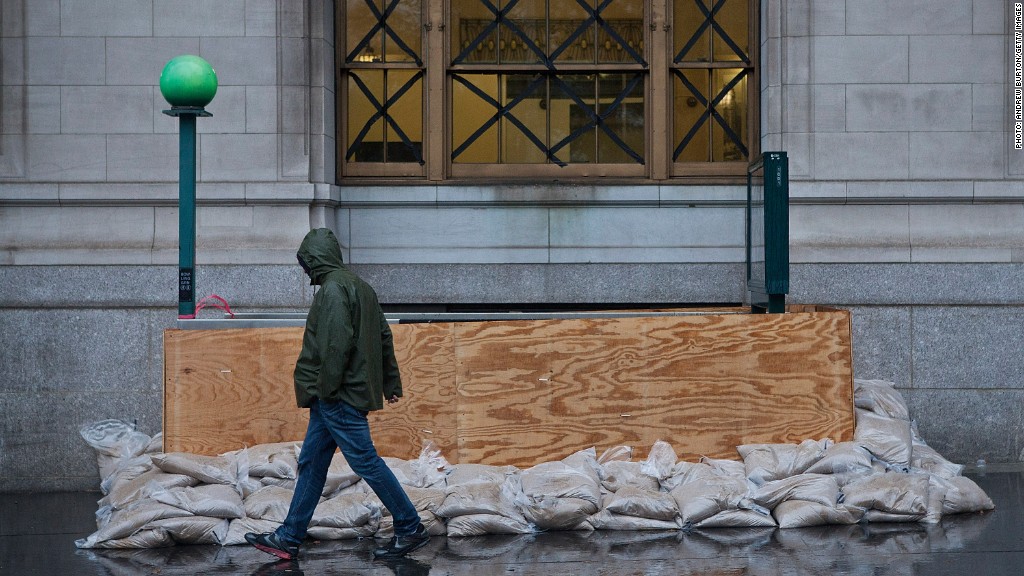 Parts of the world's financial capital awoke Tuesday in the dark and without public transportation after a massive storm flooded tunnels, forced the closure of bridges and roads and left New Yorkers with no way to reach their jobs.
The storm's knockout blow shut stock markets for the second straight day and left the city with a massive clean-up and repair job that could take days to complete, complicating what officials had hoped would be a quick recovery.
"The New York City subway system is 108 years old, but it has never faced a disaster as devastating as what we experienced last night," Metropolitan Transportation Authority Chairman Joseph Lhota said in a statement.
"Hurricane Sandy wreaked havoc on our entire transportation system, in every borough and county of the region," he said. "It has brought down trees, ripped out power and inundated tunnels, rail yards and bus depots."
Access to Manhattan was crippled.
All seven subway tunnels under the East River are flooded. The Metro-North Railroad, which carried commuters to suburbs north of Manhattan, is without power. Service on PATH trains, which ferry commuters from New Jersey under the Hudson River, has been suspended.
The bridges and tunnels that connect the island of Manhattan to the rest of the world fared little better. The Holland Tunnel is closed. The George Washington Bridge, Goethals Bridge, Bayonne Bridge and Outerbridge Crossing are out of commission. The Lincoln Tunnel, another major artery, is open.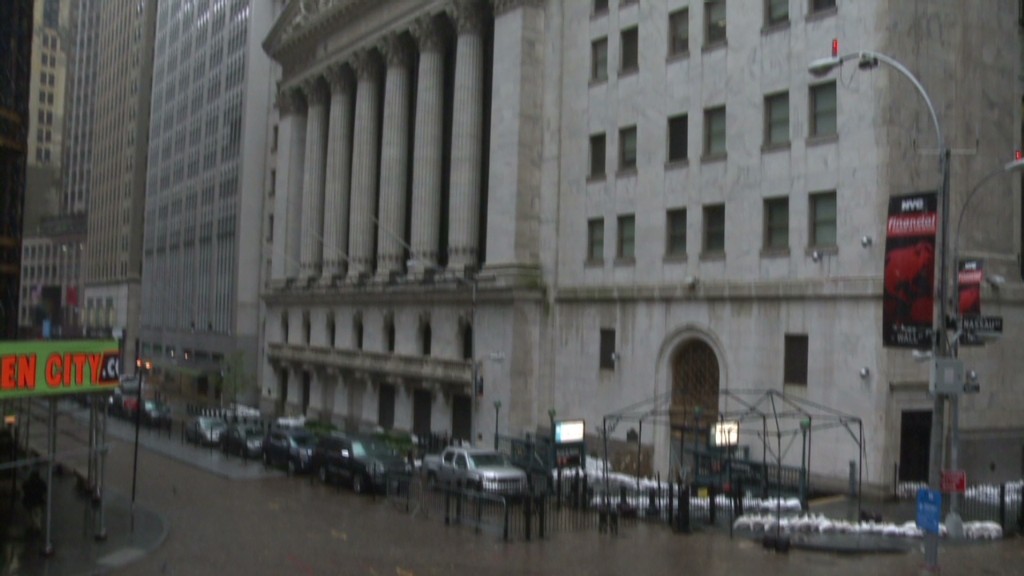 Public buses and private coaches are not running, and all four major airports -- Kennedy, Newark Liberty, LaGuardia and Teterboro -- are shuttered.
It was not immediately clear how long it would take for cleanup efforts to begin or take hold in earnest. Fallout continued even as day broke, with 200 firefighters battling a six-alarm blaze in a secluded neighborhood in the borough of Queens.
What is clear is that stock markets will remain closed on Tuesday. It has been more than a century since the New York Stock Exchange, loathe to close during harsh weather, has done so on two consecutive inclement days.
Related: Wall Street banks close, waive fees
If transportation issues remain, the exchanges could open for electronic trading in the coming days, although no plans to do so have been announced. Even that incremental step, however, would be tricky if workers can not safely reach the nerve center that is Manhattan's network of banks, brokerage firms, data and tech support companies.
An early estimate from the MTA indicated it could take between 14 hours and four days to get the water out of the subway tunnels in New York City.
"In 108 years, our employees have never faced a challenge like the one that confronts us now," Lhota said. "All of us at the MTA are committed to restoring the system as quickly as we can to help bring New York back to normal."