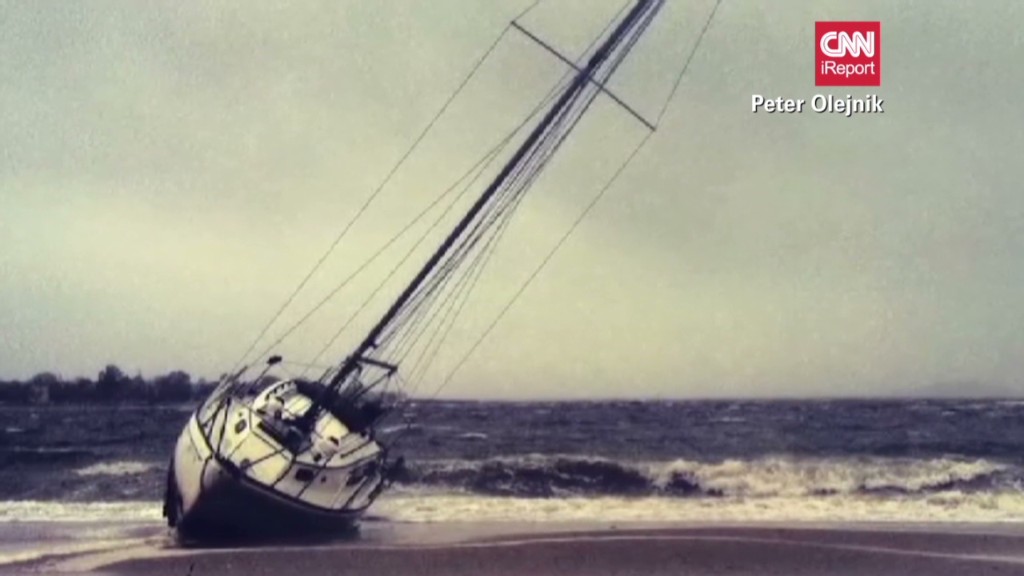 Just three days after Superstorm Sandy pummeled much of the nation's East Coast with severe winds and torrential flooding, donations to relief efforts are pouring in.
Businesses had contributed more than $33 million to the cause as of early Friday, according to a tally from the U.S. Chamber of Commerce Business Civil Leadership Center.
The American Red Cross alone had received an estimated $11.44 million as of Wednesday morning, the agency said, and it will be releasing an updated tally on Friday.
The pace started out slow in the days before Sandy hit, while the nonprofit was making storm preparations. But contributions quickly picked up when images of the devastation began flashing on the news Monday night, and giving has increased dramatically ever since, said Neal Litvack, chief development officer at the Red Cross.
"This is the biggest and most significant outpouring of any U.S. disaster in the last six years," said Litvack.
Related: Sandy's economic impact
Donations for Sandy have already exceeded the $8 million given over the entire recovery period for Hurricane Isaac, which struck the Gulf Coast earlier this year, he said.
The contributions so far also are "comparable" to donations the agency received in the first days following international disasters, including the earthquake and tsunami that rocked Japan last year and the earthquake that struck Haiti in 2010. After those events, the Red Cross raised about $302 million in total for Japan, and $475 million for Haiti relief.
While the initial outpouring has been strong, the destruction has also been huge. Helping the millions left without power and thousands temporarily lacking homes or food is likely to cost the agency "tens of millions" of dollars, and there's still a long way to go before those expenses are covered, said Litvack.
Of the $11.4 million in donations, $4.8 million has come from major gifts of $25,000 or more -- typically from wealthy individuals or large corporations. Another $6.6 million was made up of smaller gifts donated online or via text message from individuals. Snail mail donations weren't included in the tally because they haven't been processed yet.
Many financial firms have been quick to contribute. Bank of America (BAC), Wells Fargo (WFC), Capital One (COF), Citi (C) and HSBC (HBC) are all donating $1 million to the Red Cross and other relief organizations in affected areas. JPMorgan Chase (JPM) has pledged $5 million in charitable donations, while TD Bank (TD) is making a $500,000 contribution and PNC (PNC) is giving $300,000.
Related: More banks waiving fees in wake of Sandy
Retailers and others joining the cause. The Red Cross received a $50,000 donation from RadioShack (RSH), retailer Kenneth Cole was donating 50% of net profits from all online retail purchases on Tuesday and shopping site Gilt City NYC is donating 30% of profits from New York City sales until Sunday. CVS Caremark (CVS) announced a donation of more than $100,000 for relief efforts, and both News Corp. and Mercedes-Benz USA said they will donate $1 million. Ebay (EBAY), Amazon (AMZN) and Apple (AAPL) set up ways for customers to donate via their websites.
The $33 million tally produced by the U.S. Chamber of Commerce includes cash donations and employee-matching or customer-matching programs, the group said.
Meanwhile, performers including Bruce Springsteen, Jon Bon Jovi, Christina Aguilera and Billy Joel will use their star power to solicit donations at a benefit concert hosted by NBC, airing Friday at 8 p.m. ET. Donations collected at the benefit will go to the Red Cross.
Green Bay Packers star Charles Woodson also announced a $100,000 contribution to the Red Cross on Thursday.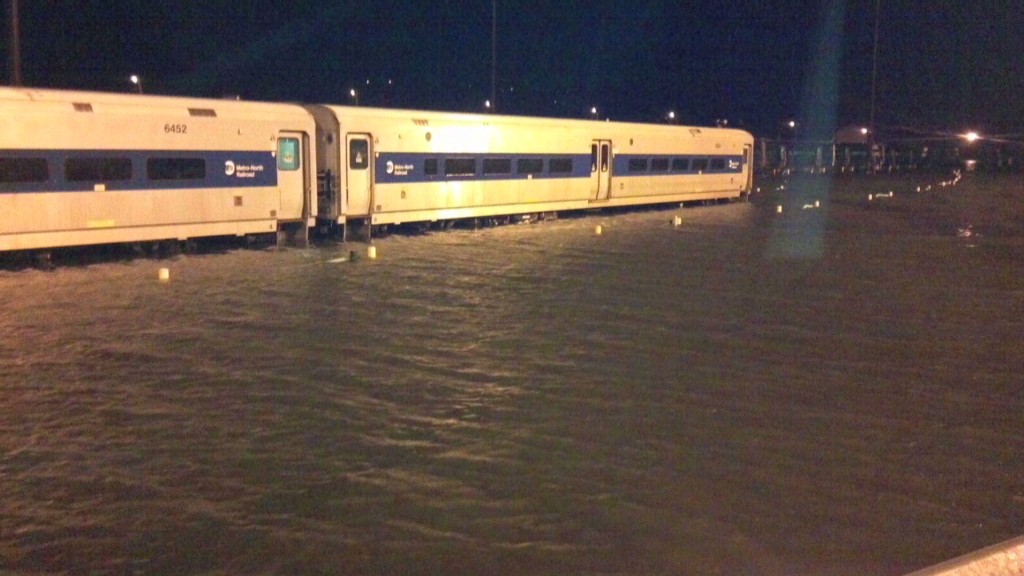 With the money it has received, the Red Cross has set up 250 shelters across 16 states, currently housing 30,000 people. It has provided 230 response vehicles for emergency transportation and served more than 164,000 hot meals in its shelters. For hurricane victims beyond its shelters, the agency has delivered more than 230,000 ready-to-eat meals and snacks.
Other national organizations contributing to relief efforts include the Salvation Army and AmeriCares, as well as many local nonprofit agencies. The Salvation Army said Thursday that it has raised $1.2 million in online donations and $24,200 through text donations.
Related: Towns face huge Sandy bill
Network for Good, an online and mobile donation platform that lets donors choose from a variety of charities, said that by the end of the day Thursday, it had processed $715,000 in donations, which is in line with what they received after the Haiti earthquake and Japan tsunami. Giving will likely spike in the next few days as recovery efforts are featured in the news, said chief operating officer Katya Andresen.
The Red Cross's Litvack just hopes the giving momentum continues beyond the initial jump.
"Typically within the first four or five days we get a really tremendous response in disasters like this -- people see images on TV, it touches their hearts and they want to help and sometimes giving is the best way they can help," he said. "But my gut tells me this will only cover a portion of the costs, so we'll need to continue to reach out to donors."
How to help
Many organizations are collecting for Sandy recovery efforts.
If you'd like to donate to the Red Cross online, go to www.redcross.org. You can also mail a check to: the American Red Cross, P.O. Box 37243, Washington, D.C., 20013. If you'd rather donate by phone, call 1-800-RED-CROSS. Or text the word "REDCROSS" to 90999, but only $10 can be donated per text.
Visit CNN's Impact Your World for information about the best ways to help hurricane victims, as well as how to volunteer for cleanup efforts.
In the wake of any big disaster, scammers will be on the prowl so be careful that you're donating to a legitimate organization. Be wary of any e-mail or online solicitations requesting donations -- or your credit card or bank account information -- because this is an easy way to get your identity stolen, said Daniel Borochoff, president of charity rating service CharityWatch. People claiming to be victims seeking aid on sites like Facebook and Craigslist also often turn out to be scammers, he said.
"Only give to legitimate charities with a track record of being able to help people in need," he said.