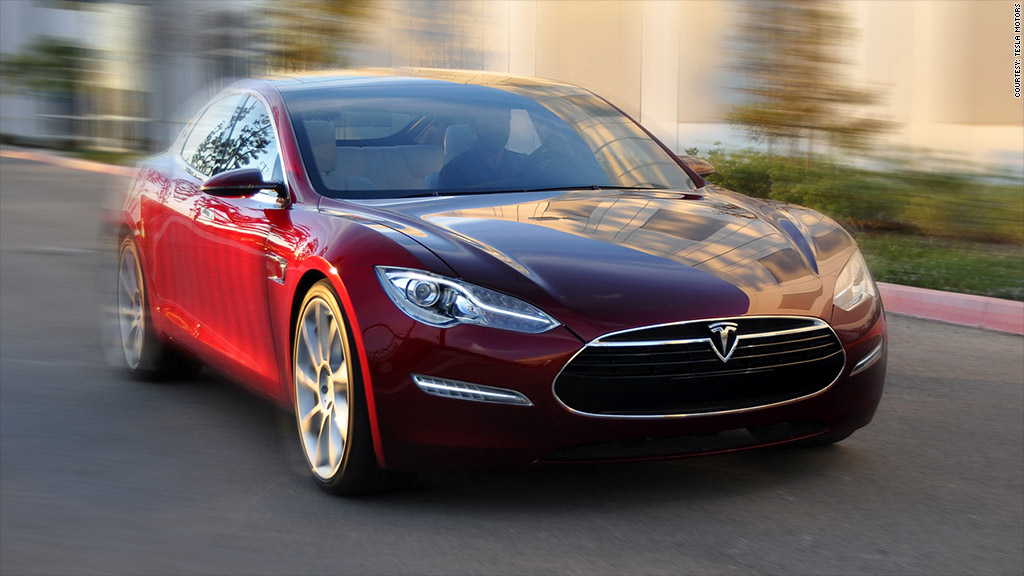 Automobile Magazine has named the Tesla Model S its "Car of the Year," citing the car's design and impressive speed.
"It's the performance that won us over," Automobile Editor-in-Chief Jean Jennings said in the magazine's January 2013 issue. "The crazy speed builds silently and then pulls back the edges of your face. It had all of us endangering our licenses."
The Model S is an all-electric luxury sedan that can accelerate from zero to 60 miles per hour in just 4.3 seconds. That's fast for any car, but especially one with the size and roominess of the Model S. In a test arranged by the magazine, the Model S even beat a 560 horsepower BMW M5 sedan in a race to which could hit 100 miles an hour first.
Besides being electric, the Model S doesn't have a key or a "start" button: Just sitting in the car with the key in your pocket turns it on. Put your foot on the brake, shift into "drive," and the car is ready to go
Gallery: Inside the Tesla Model S
Instead of dashboard and console buttons, everything from the stereo and air conditioning to the panoramic sunroof is controlled by a huge central touch screen that resembles a massive iPad. That same screen can also be used to check email and surf the Web.
"This was an electric car that felt very much like a real car," Automobile senior editor Joe Lorio said. "It doesn't feel like a science project. It doesn't feel like a second or third car."
When equipped with an optional pair of rear-facing children's seats, the Model S can hold up to seven people. Since there is no engine, both the back and front of the car can be used for cargo.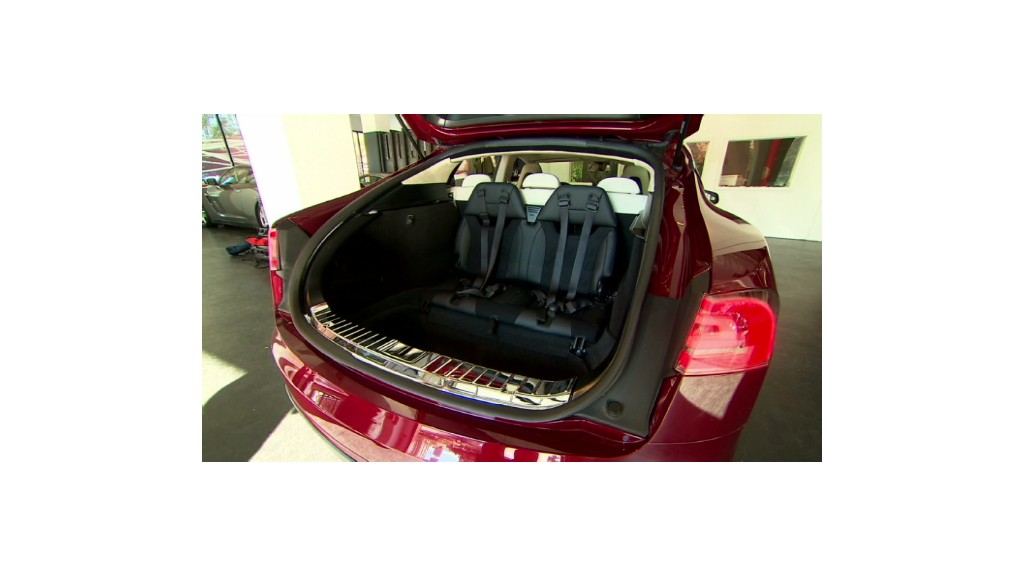 The Model S ranges from $50,000 for a car that can go 160 miles on a charge to almost $100,000 for a richly equipped model that can go 300 miles. It went into production this summere, and by the beginning of October, Tesla said it had sold about 250 Model S sedans. It expects to sell about 3,200 by end of this year.
Chief Executive Elon Musk has said he expects Tesla Motors (TSLA) to become profitable in November. Tesla has accepted $465 million in Department of Energy loans, which the automaker expects to begin repaying in December.
Tesla's start-up status was one factor that gave Automobile judges pause when making this selection, Lorio said.
"What if we give the car this honor, and a year from now the company disappears in a ball of flakiness?" he said "Are we going to feel foolish?"
In the end, Lorio said, the judges decided the award must be for the car and not necessarily the business, which will stand or fall on its own.
"This car is here now, and we think it's a significant milestone," he said.