U.S. stocks closed higher Monday, as investors await the outcome of an uncertain U.S. presidential election.
The Dow Jones industrial average added 0.1% and the S&P 500 gained 0.2%. The Nasdaq rose 0.6%.
The latest CNN poll indicates a dead heat in the race for the White House, with 49% of likely voters questioned in support of President Obama and an equal amount saying they back former Massachusetts governor Mitt Romney.
Investors are cautious ahead of the elections because the results will set the tone for the debate over how to address the fiscal cliff and the nation's growing debt levels. A survey by CNNMoney showed 60% of investment strategists and money managers agreed that the pending fiscal cliff poses the biggest threat to stock market. Washington's failure to address the fiscal cliff -- the simultaneous onset of tax increases and spending cuts that will be triggered on Jan. 1 -- could push the country back into recession and drive unemployment higher.
"There's a bit of nervousness in market, but it's relatively quiet in terms of economic data and earnings," said Paul Zemksy, head of asset allocation at ING Investment Management. "So it's hard to come up with something to focus on besides politics."
Related: 5 reasons to worry regardless who wins
Investors were also keeping a wary eye on the situation in Europe.
Greek lawmakers are expected to vote this week on reforms aimed at securing much-needed financial support for the debt-stricken nation. Spain was also in focus Monday after reports in German and U.S. newspapers said the European Central Bank is investigating whether its requirements for Spanish Treasury bills used as collateral are too relaxed. The ECB meets Thursday for its monthly policy discussion.
Though the U.S. election will garner the most attention this week, investors will continue to keep tabs on economic data and corporate earnings.
The Institute for Supply Management said its services sector index fell to 54.2 in October, down from 55.1 in September. It was expected to come in at 55, according to a survey of economists by Briefing.com. Any reading above 50 indicates expansion in the services sector.
In corporate news, Time Warner Cable (TWC) earnings missed expectations, as the company lost 140,000 cable TV subscribers during the third quarter. Shares fell 6%.
Transocean (RIG) shares edged higher after the world's largest offshore drilling rig contractor reported a better-than-expected profit for the third quarter.
Electric car maker Tesla (TSLA) reported mixed results. The company's quarterly loss widened from a year ago, and was bigger than analysts were expecting. Tesla's revenue declined from a year earlier, but topped forecasts. Shares gained 9%.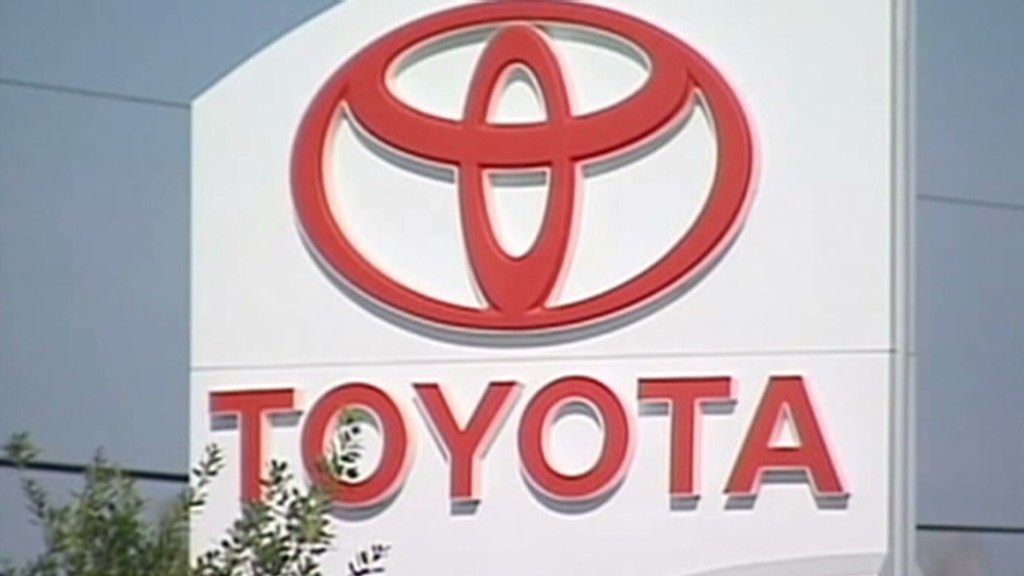 Shares of Netflix (NFLX) were up more than 1.5% after the online video streaming company adopted a shareholder rights plan in response to activist investor Carl Ichan, who announced a 10% stake in the company last week.
Stifel Financial (SF) said it would buy smaller rival bank KBW (KBW) in a deal valued at about $575 million.
Shares of Apple (AAPL) edged higher after the company said it sold 3 million iPads in the three days since it launched the new iPad mini and fourth generation iPad. Separately, Apple is considering the use of non-Intel (INTC)chips for Mac computers, according to a Bloomberg report.
U.S. stocks sank Friday afternoon as investors shrugged off a better-than-expected October jobs report and grew wary ahead of the election.
European stocks ended lower. Britain's FTSE 100 and the DAX in Germany lost 0.5%, and France's CAC 40 dropped 1.2%.
Asian markets ended slightly lower. The Shanghai Composite shed 0.1%, while the Hang Seng in Hong Kong and Japan's Nikkei fell 0.5%.
China's ruling Communist Party is preparing to shuffle its top ranks, an opaque process that will affect the country's economy and stability for years to come.
Currencies and commodities: The dollar was higher against the euro and the British pound but fell slightly versus the Japanese yen.
Oil for December delivery rose 79 cents to settle at $85.65 a barrel.
Gold futures for December delivery added $8 to end at $1,683.20 an ounce.
Bonds: The price on the benchmark 10-year U.S. Treasury edged higher, pushing the yield down to 1.69% from 1.73% late Friday.