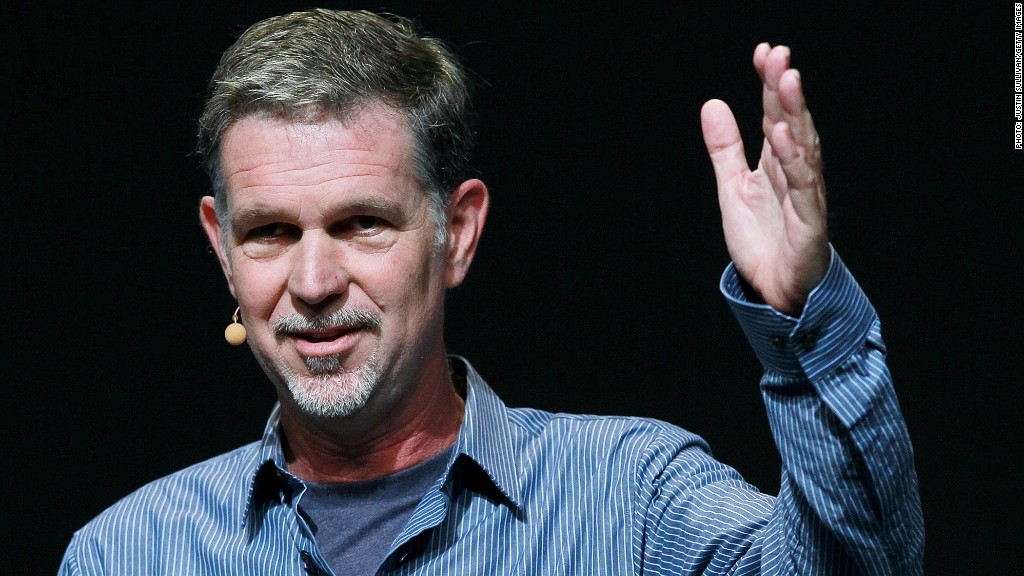 Netflix on Monday said it has adopted a "stockholder rights plan" designed to prevent activist shareholders from launching a hostile takeover.
The plan, known to investors as a "poison pill," would kick in if an individual or group tried to buy a sizable chunk of the company without approval from Netflix's board. If that happened, Netflix can now use a technical maneuver to flood the market with new shares and make a takeover prohibitively expensive.
The defensive move is a direct response to notorious corporate raider Carl Icahn, who bought a 10% stake in the company last week. Icahn set off Netflix's alarm bells when he said the company would make tasty bait for a tech giant already in the video business. Microsoft (MSFT), Apple (AAPL), Google (GOOG), Amazon (AMZN), Verizon (VZ) or Comcast (CMCSA) come to mind.
The poison pill kicks in if an investor acquires 10% or more of Netflix's shares -- or 20% in the case of institutional investors like Icahn -- in a deal not backed by the company's board. Icahn currently controls a 9.98% stake in the company.
Icahn lashed back Monday afternoon, saying that "any poison pill without a shareholder vote is an example of poor corporate governance." He called the 10% threshold "remarkably low," "discriminatory," and "particularly troubling." He also said that he believes Netflix's board holds too much sway over shareholders in general.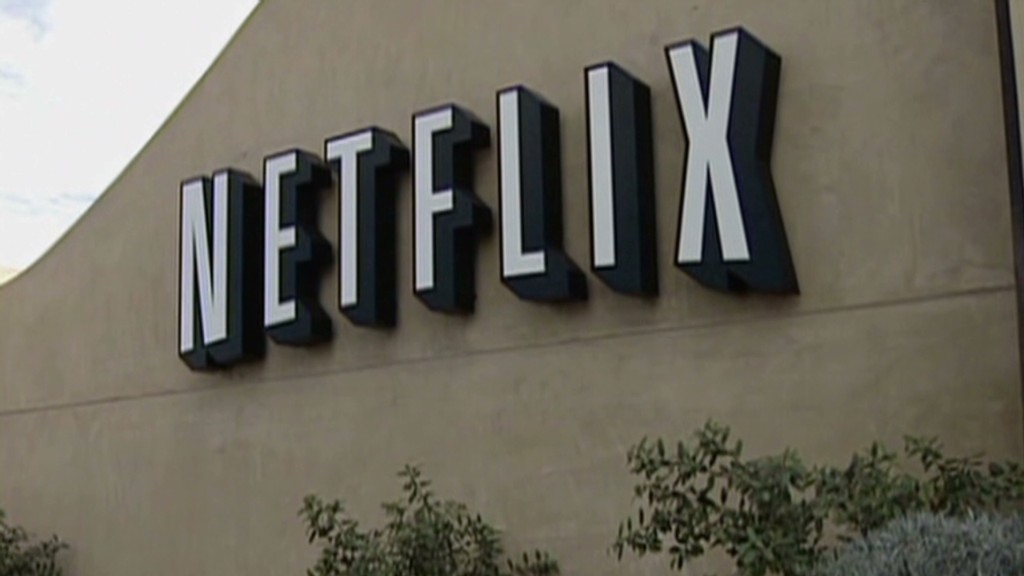 Netflix (NFLX) said the new stockholder rights plan was not designed to block any future friendly merger or acquisition. The company has long been viewed as a likely acquisition target for a larger tech company, and with yet another sour earnings report this past quarter, that's something management might be receptive to -- just on its own terms.
A much larger parent company could add financial backing and muscle to help Netflix weather rising content prices.
A few years ago, when the service had a niche audience, studios treated Netflix as a low-risk digital experiment, offering content on the cheap. Now that it has grown to 30 million streaming subscribers worldwide, those TV and movie studios are demanding a lot more cash for their content.
But competition is ramping up, and Netflix isn't the juggernaut it once was. So far this year, Netflix has added just 3.4 million new U.S. streaming subscribers, about half of its initial goal for 2012.
Netflix's rivals, which include Hulu and an upcoming Verizon-Redbox partnership, are charging into the super-hot streaming video space. Many of them are tech or media titans that have other revenue streams to finance their growth and content acquisition costs. Netflix, on the other hand, is dependent solely on its core product.