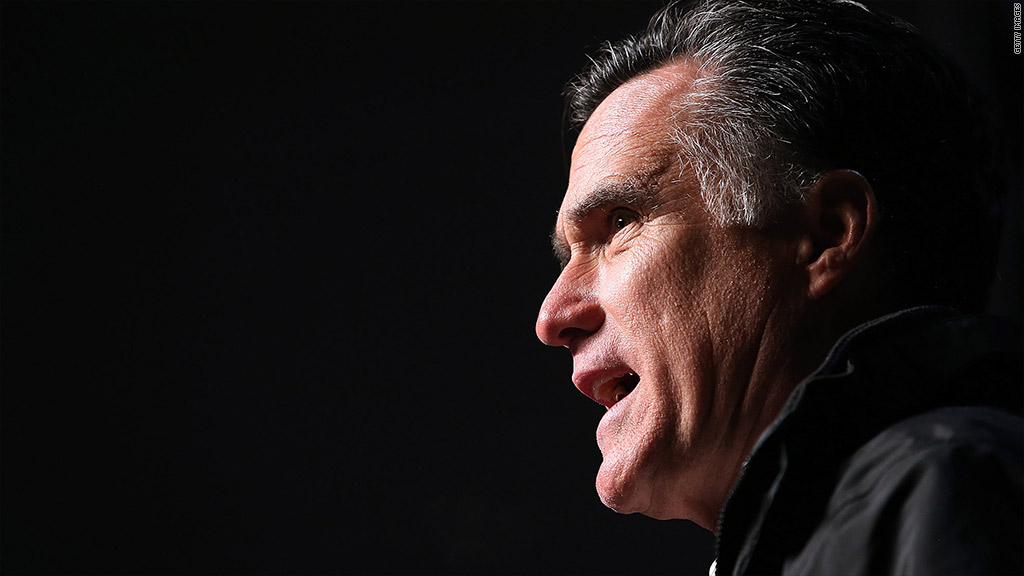 President Obama and Mitt Romney may be in a dead heat as Americans head to the polls on Election Day, but the former Massachusetts governor is an overwhelming favorite of Wall Street.
Twelve out of 18 investment strategists and money managers surveyed by CNNMoney said the stock market would perform better with Romney in the White House than during a second Obama term.
As the country struggles with tepid economic growth, stubbornly high unemployment, more than $16 trillion in national debt, a looming debt ceiling and the fiscal cliff, "Romney offers the potential for a more bipartisan, pro-growth set of fiscal policy initiatives, which ultimately would be better for the stock market," said Phil Orlando, chief equity market strategist at Federated Investors.
Related: Obama vs. Romney: How they'd tackle deficits
The case for Romney: Following the election, the first big item on lawmakers' agenda is addressing the fiscal cliff -- the simultaneous onset of tax increases and spending cuts that will be triggered on Jan. 1. While Washington has been trying to come up with plans to avoid falling off the cliff, little progress has been made amid the current political gridlock.
Historically, political gridlock has been considered a positive for the stock market since it minimizes drastic policy changes, but experts say that a continued stalemate would be too detrimental for the economy, and the stock market. In fact, economists widely believe that Washington's failure to address the fiscal cliff could push the country back into recession and drive unemployment higher.
"Normally, people think gridlock is good for the markets, but today the U.S. has pressing problems that need to be addressed," said Dorsey Farr, co-founder of French Wolf & Farr, an investment advisory firm in Atlanta. "The economy really needs a shot in the arm and that's going to take new leadership and some new policies. The market will do better with a president who understands business, appreciates the virtues of capitalism, and demonstrates a willingness and ability to work with Congress to lead on these tough issues."
Romney would be better for the stock market even beyond the fiscal cliff, said Ben Halliburton, managing director at Tradition Capital Management, pointing to the candidate's promises to loosen regulatory reins in Corporate America and slash tax rates.
Related: Corporate taxes: What Obama and Romney would do
The case for Obama: While Romney might create more business-friendly policies over time, Romney could also bring a big element of uncertainty, said Ryan Detrick, equity strategist at Schaeffer's Investment Research.
"With Obama, the market knows what to expect. Whether you agree with his policies or not, the odds of a big surprise from him are slim," Detrick said.
Plus, research shows that interest rates and monetary policy influence share prices much more than which political party is in the White House or controls Congress, said Oliver Pursche, president of Gary Goldberg Financial Services, who argues that Obama would be a better president for the stock market.
So any rally on Wall Street in celebration of a Romney win could be short lived as investors begin to speculate about who Romney could appoint as a new Fed chairman after Ben Bernanke's term ends in January 2014. Romney has been critical of Bernanke. It's possible that Romney could name someone to lead the central bank who would be tougher on inflation and less likely to announce further stimulative measures. Many investors believe that rates near zero and several rounds of bond purchases by the Fed have helped stocks during the past few years.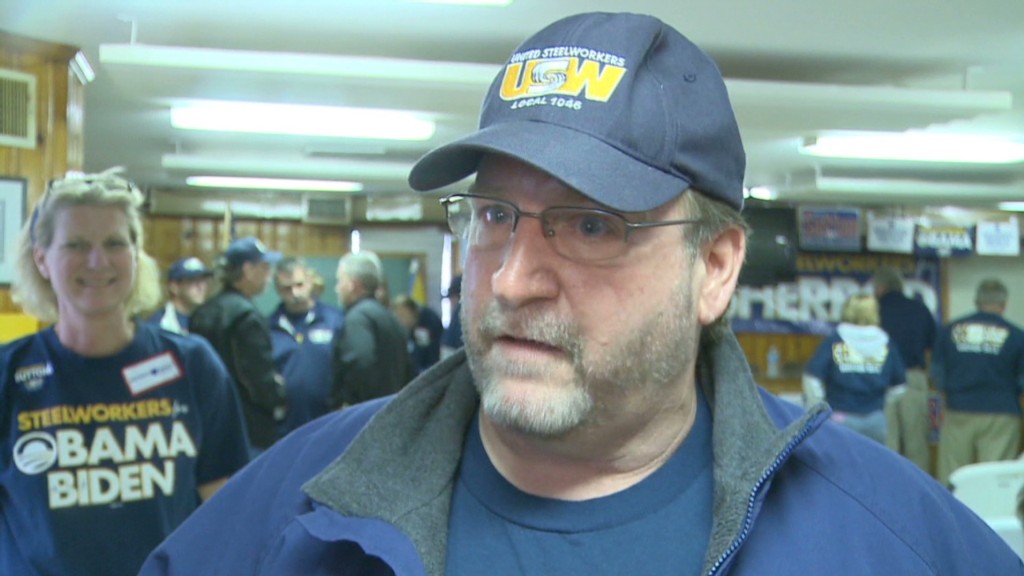 Experts also point out that the market has historically delivered a stronger performance under a Democratic president. According to CMC Markets, the average monthly return on the stock market has been 0.73% under Democratic presidents, nearly twice the 0.38% return under Republicans. During Obama's term, the S&P 500 has rallied more than 60%.
Still, deep-pocketed financiers who supported Obama during the 2008 election cycle have abandoned the president and flocked toward Romney, providing more donations to his campaign than any other industry except retired workers.
Individuals who work in the securities and investment industry have doled out nearly $20 million to the Romney campaign, according to data from the Center for Responsive Politics, while they've given out less than $6 million to Obama. During the 2008 election, Obama raked in almost $16 million from Wall Street and John McCain, the Republican nominee, received donations totaling only $9 million.