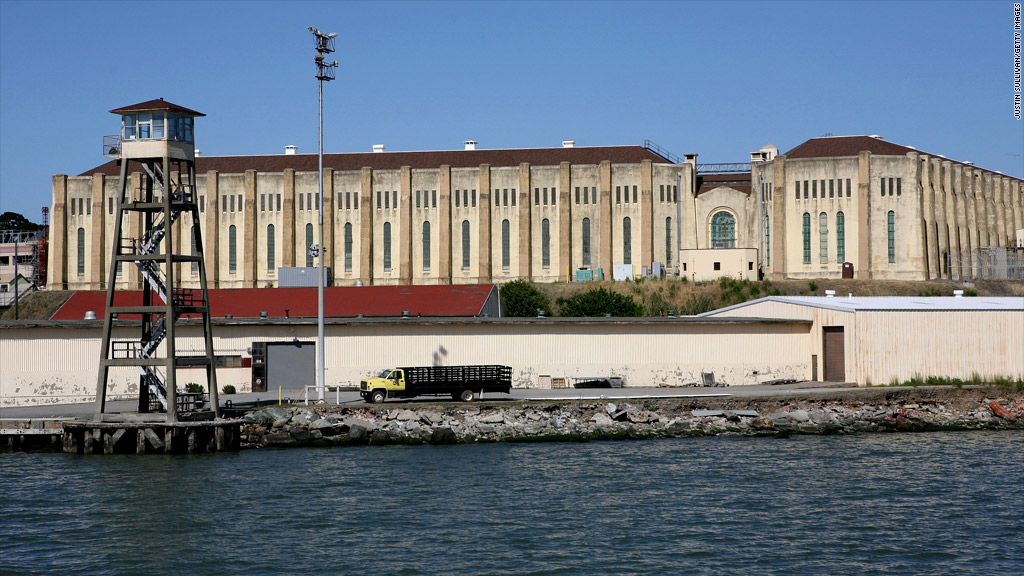 When voters in cash-strapped California go to the polls Tuesday, they'll be voting on an unusual measure proponents say would save the state $130 million a year.
Proposition 34 would repeal the death penalty and replace it with life imprisonment without the possibility of parole. It would be applied retroactively to the more than 700 current residents of California's death row.
The issue, say proponents, is cost.
California taxpayers have spent $4 billion since 1978 to execute just 13 convicts, according to a 2011 study by federal appeals Judge Arthur Alarcon and his law clerk Paula Mitchell, a professor at Loyola Law School. That equates to more than $300 million per execution, a colossal bill for taxpayers struggling with one of the worst state budget crises in the country.
California's capital punishment process is also dysfunctional. The state hasn't executed anyone in six years; some of the state's condemned have been awaiting execution since the 1970s.
Nearly half of the state's costs go to pay for legal representation for death row convicts, according to Brian Brown, managing principal analyst for the Legislative Analyst's Office in California.
Proponents of the death penalty, such as the organization Californians for Justice and Public Safety, say that the ultimate punishment is applied only to the "most violent and heinous killers."
Among those currently on death row are mass murderers and serial rapists Charles Ng and Richard "The Night Stalker" Ramirez, as well as high-profile killer Scott Peterson, who was convicted of murdering his pregnant wife Laci Peterson.
Californians for Justice and Public Safety says less than 2% of all convicted murderers in California qualify for the death penalty.
But death penalty opponents, like the members of YES on 34-SAFE California Campaign, argue that the expense of capital punishment makes it impractical.
Jeanne Woodford, a former warden of San Quentin State Prison who oversaw four executions, explains on the YES on 34 Website that death row convicts get a "legal team for life" to support them in the appeals process. This is what makes their incarceration so much more expensive compared to inmates serving life sentences.
The cost estimates are a matter of debate. Prop 34 opponent Kent Scheidegger, legal director of the Criminal Justice Legal Foundation, believes the numbers used by the proposition's supporters are inflated. He said there are no reliable figures.
Scheidegger also argued that eliminating the death penalty is not the only way to reduce its cost. Instead, he said California should reduce the number of appeals to one, instead of allowing multiple appeals for death row convicts, which is why the process drags on for so long and costs so much.
"Everyone's entitled to a trial, and everyone's entitled to one review of the case," said Scheidegger, who doesn't believe that a death row convict should be allowed additional reviews unless there is a "genuine claim that he didn't do it."
He cited the state of Virginia, where he said the death row waiting time has been shortened to five or six years.
"The D.C. Sniper was executed less than six years after his sentence, and cases don't get any more complex than that one," he said, referring to the 2009 execution of John Allen Muhammad, who shot 13 people, killing 10.