U.S. stock futures pointed to a slightly higher open Thursday, setting the market up for a rebound a day after all three major indexes plunged more than 2%.
Financial stocks, which led the post-election decline, were poised for a bounce, with shares of Bank of America (BAC) and JPMorgan Chase (JPM) up slightly in premarket trading.
Apple (AAPL) shares were also edging higher, a day after tumbling into bear market territory -- down 20% from their all-time-high of $705 hit in mid-September.
Following President Obama's re-election Tuesday night, attention has shifted to how lawmakers will address the looming fiscal cliff that threatens to throw the country back into a recession if left untouched.
Investors also digested the weekly report on initial jobless claims and a monthly reading on the trade balance as U.S. stocks look to bounce back from their worst day in months.
The government said 355,000 Americans filed for first-time jobless claims in latest week, better than the expectations for 377,000.
The trade deficit for September narrowed to $41.5 billion. Analysts were expecting the gap to widen to $45.4 billion.
Related: Please, the stock drop is all about Obama - Opinion
On the corporate front, Wendy's (WEN) reported weaker-than-expected earnings and sales, sending shares of the fast food chain lower.
Dean Foods (DF) shares spiked after the company posted a strong profit and said its CFO Shaun Mara is stepping down. Mara will be replaced by Chris Bellairs, who is currently CFO of the company's Fresh Dairy Direct division.
Shares of Monster Beverage (MNST) tumbled 11% in premarket trading. The energy drink maker reported quarterly earnings and sales that fell short of expectations after the closing bell, sending shares down 12% in after-hours trading Wednesday.
Quarterly results from Disney (DIS) and Groupon (GRPN) are due after the bell.
World Markets: While Europe's debt crisis drags on, investors can breathe a small sigh of relief after the Greek parliament approved a new round of spending cuts that are required for the country to receive the next installment of its international bailout.
The European Central Bank also held its interest rate steady at 0.75%.
The Bank of England left its interest rate unchanged and kept its asset purchase program at £375 billion.
European stocks were higher in afternoon trading. Britain's FTSE 100 rose 0.2%, the DAX in Germany added 0.4% and France's CAC 40 edged up 0.6%.
Asian markets closed sharply lower Thursday, playing catch-up with the previous day's retreat in European and U.S. markets. The Shanghai Composite tumbled 1.6%, the Hang Seng in Hong Kong sank 2.4%, and Japan's Nikkei dropped 1.5%.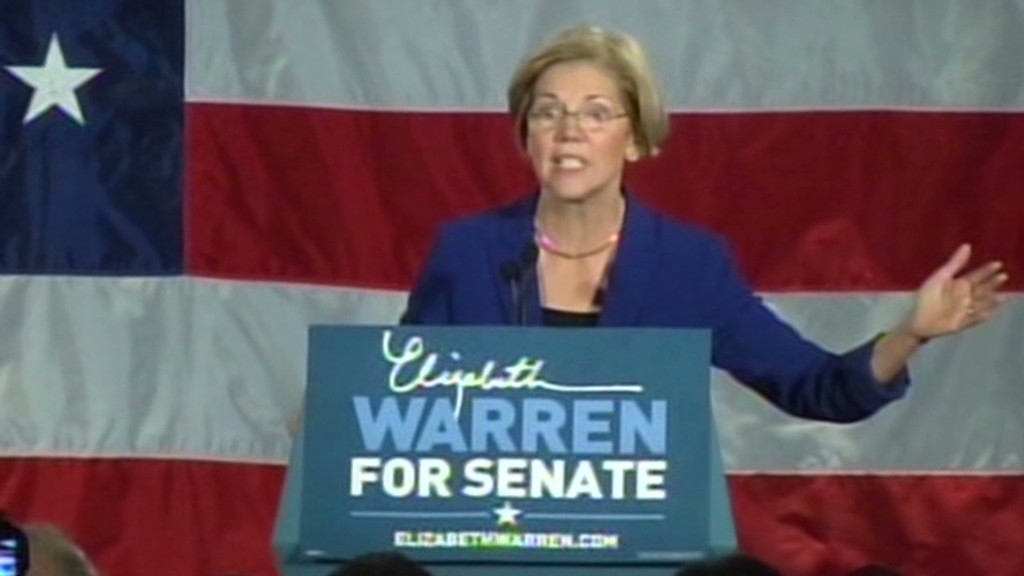 Currencies and commodities: The dollar gained ground against the euro and the British pound but dipped versus the Japanese yen.
Oil for December delivery rose 81 cents to $85.25 a barrel.
Gold futures for December delivery edged up 50 cents to $1,714.50 an ounce.
Bonds: The price on the benchmark 10-year U.S. Treasury rose, and the yield moved to 1.66%.