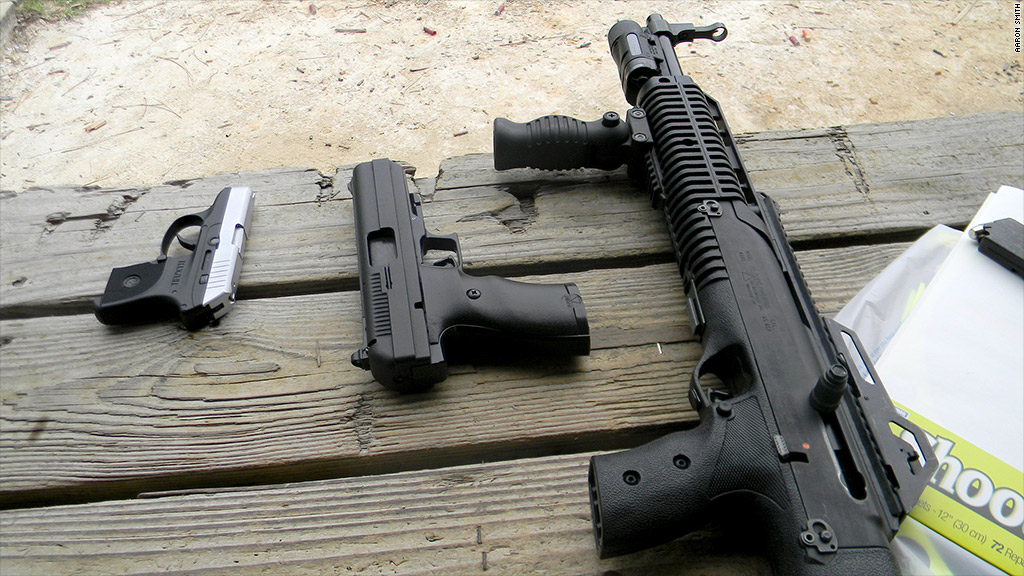 Gun sales are up in the wake of Barack Obama's re-election on Tuesday, driven by fears of tighter regulations under a Democratic president, especially for firearms that might be classified as assault weapons.
"Sales are up," said John Kielbasa, owner of Fernwood Firearms in Hankins, N.Y. "I had a guy waiting here first thing in the morning [after the election.] He came in, bought two AK-47s."
Kielbasa said that he sells semiautomatic versions of the fully automatic Kalashnikov rifles, as is permitted by law. He said the demand for semiautomatic rifles is being stoked by memories of the assault weapon ban pioneered by another Democrat, former President Bill Clinton.
That ban, which expired in 2004, didn't eliminate the weapons entirely, but restricted their features, limiting magazine capacity to 10 rounds and regulating pistol grips, bayonet attachments and flash suppressors.
Lawrence Keane, vice president of gun industry group National Shooting Sports Foundation, says that modern sporting rifles -- a term that he prefers to assault weapons -- are "the most popular type of rifles being bought today by Americans." He says they're used by hunters, target shooters, veterans returning from Iraq and Afghanistan, and citizens who want to protect their property from looters in the wake of recent storms.
Related: For sales online: Cheap ammo
Fears that a ban on the weapons might come back under Democratic leadership drove gun enthusiasts to buy firearms when Obama was first elected in 2008. The most reliable way to track the number of gun sales is via background checks, and they spiked after the last election.
The Federal Bureau of Investigation conducted 97,848 firearms background checks on Nov. 28, 2008, according to the National Shooting Sports Foundation. That's the third-highest number of background checks ever recorded in a single day. The FBI conducted 12.7 million background checks during all of 2008, compared to 11.2 million the year before. They've been climbing ever since.
"It's going to be good for me for business," said Kielbasa, who specializes in "tactical firearms," according to his web site. "But eventually, if they're going to ban all this stuff, what am I going to sell?"
Gun shop owners say that, though it's too early to get an accurate count of sales for this week, they've definitely increased. Kielbasa says one of the distributors he works with had an unusually large order of 500 rifles this week. Other shop owners anticipate a bump in sales.
"We are expecting an increase with the amount of calls we're getting [from customers]," said Tim Smith of Tim's Guns and Range in Winter Haven, Fla. "A lot of dealers are stocking up with the expectation of a sales increase"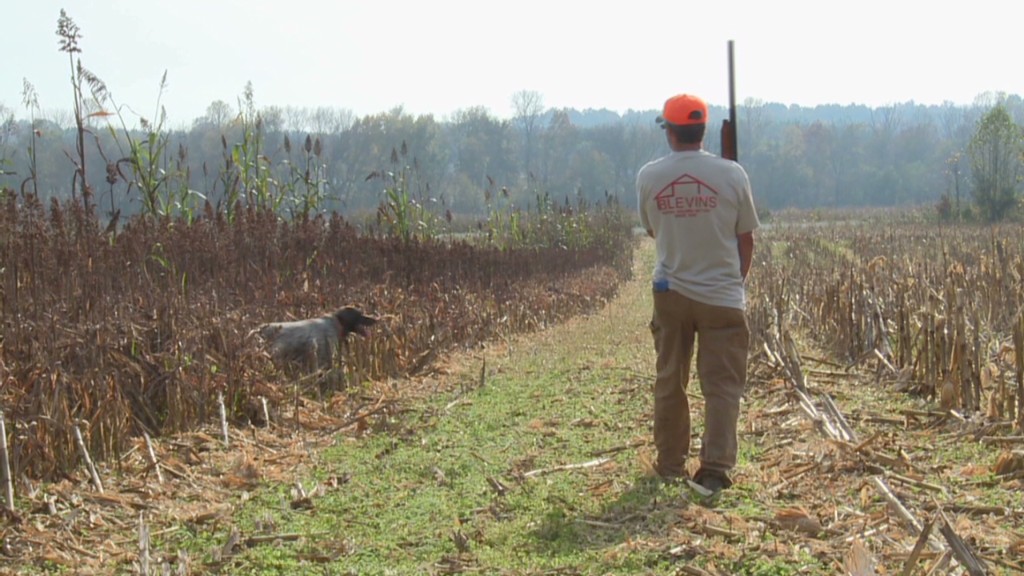 Bill Anderson, owner of the gun shop Call-To-Arms in Denton, Texas, said the big spike will probably hit full force this weekend. He said that gun enthusiasts are assuming that Obama will be more aggressive about gun regulations in his second term.
"Being as this is his second and last term, he might do it, because he's not interested in getting re-elected," said Anderson.
Obama had largely avoided the issue of gun control during his first term, despite some high-profile mass murders by mentally unstable gunmen in crowded, public places. In one of the most notorious mass shootings, suspect James Holmes allegedly shot at least 70 people, including 12 fatally, during a July screening of The Dark Night Rises in a Colorado movie theater. As part of his four-gun arsenal, the self-described "Joker" allegedly used a semiautomatic rifle with a 100-round drum, which can be legally purchased online. The Clinton-era assault weapon ban would not have permitted the sale of a magazine with such a large capacity.
Related: Election leads to run on gun stocks
Although recent mass shootings brought the gun debate back to the forefront, little has actually been done about it. But during the Oct. 16 presidential debate, the moderator, CNN's Candy Crowley, asked Obama to clarify his past statements about keeping AK-47s "out of the hands of criminals."
And the president answered with his most definitive gun control statement in years.
"I also share your belief that weapons that were designed for soldiers in war theaters don't belong on our streets," replied Obama. "And so what I'm trying to do is to get a broader conversation about how do we reduce the violence generally. Part of it is seeing if we can get an assault weapons ban reintroduced."
Obama's 2012 re-election already had an immediate impact on gun-related stocks, driving up shares of manufacturers like Smith & Wesson (SWHC) and Sturm, Ruger (RGR), as well as retailers like Cabela's (CAB) and Big 5 Sporting Goods (BGFV).
Keane said that future restrictions on these weapons could be tighter than the Clinton-era ban.
"We would fully expect the ban to be more far-reaching, and more comprehensive and a further infringement of the second amendment rights of law abiding Americans," he said.
But implementing such a ban would be difficult for Obama. The bill would have to pass through the Republican-controlled House before it made it to a Democrat-controlled Senate.