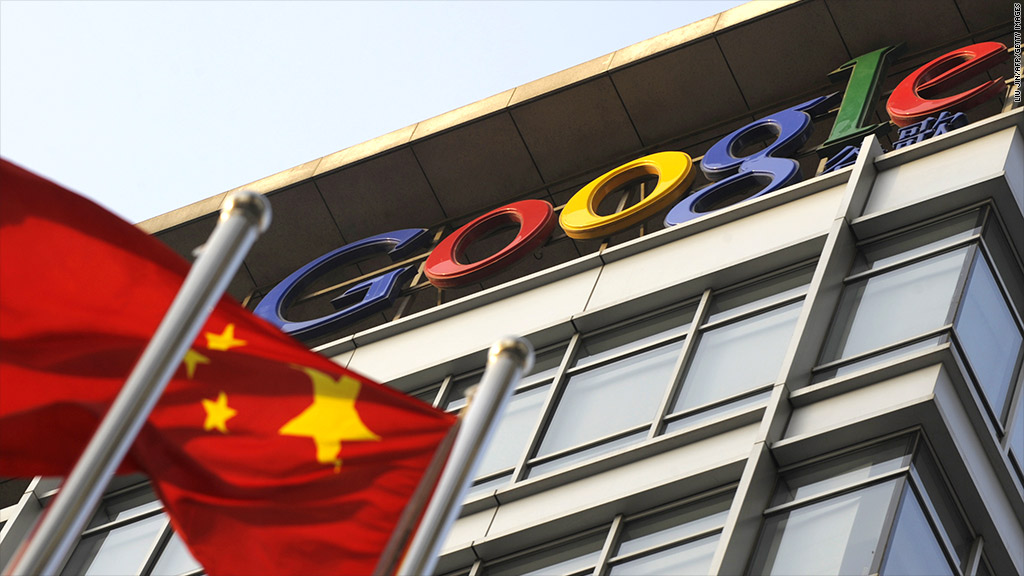 Google and all of its major services were blocked in China on Friday, as the Communist Party meets to appoint new leaders for the first time in a decade.
Google's own "transparency report" -- designed to detect and publicize service disruptions -- shows a sharp drop in traffic from China across all of Google's products. The company added the incident to its timeline of outages.
"We've checked and there's nothing wrong on our end," a Google (GOOG) representative told CNNMoney.
The cause of the outage is unclear, but it comes just one day after the start of the Communist Party's 18th National Congress in China. The once-every-decade meeting is held to select a new stable of leaders.
"The fact that Google is blocked now is surely no coincidence," the site GreatFire, which collects data related to what it calls "the great firewall of China," posted on Friday. "The big question is whether it will be unblocked again once the congress is over."
GreatFire tracks "blocked web sites and searches," focusing especially on Google and popular Chinese search engine Baidu (BIDU). The site said many Google subdomains on Friday were "DNS poisoned" -- an attack method that redirects visitors to an alternate or non-existent website -- and that most attempts to circumvent the block did not work.
Attempts in China to reach Google.com appear to be redirecting to a non-functioning IP address in Korea, according to GreatFire.
"Never before have so many people been affected by a decision to block a website," GreatFire said.
The relationship between Google and China has never been smooth, as the search engine's mission "to organize the world's information and make it universally accessible" flies directly in the face of the country's restrictive government.
In January 2010, Google threatened to shut down its Chinese search site at Google.cn, citing censorship rules and the discovery of a targeted cyber attack on its network infrastructure. Two months later, the company said it would stop censoring searches on google.cn and automatically redirect Chinese users to its uncensored Hong Kong site.