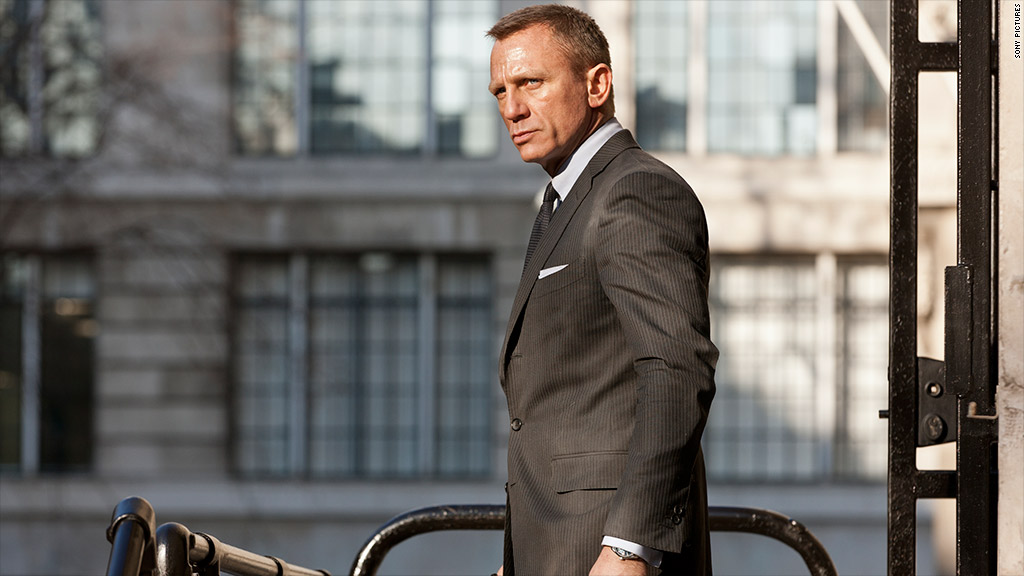 "Skyfall" didn't just top the U.S. box office this weekend -- it blew past every other James Bond film in the franchise's history.
With $87.8 million in box office sales during its opening U.S. weekend, the latest 007 thriller handily beat 2008's "Quantum of Solace," which pulled in $67.5 million, according to ticket tracker Box Office Mojo. Worldwide, "Skyfall" has raked in a total of $428.6 million since its release last month.
This installment of the franchise, which happened to coincide with the 50th anniversary of Bond in film, stars Daniel Craig as the eponymous Secret Service agent, a role he debuted in "Casino Royale." That 2006 film brought in only $40.8 million during opening weekend.
Box Office Mojo says it's not a stretch to assume "Skyfall" will make $250 million at the domestic box office, which would make it the highest-grossing Bond film in the theater, not adjusted for inflation.
When adjusting for inflation and for the price of tickets at today's box office, the 1965 film "Thunderball," starring Sean Connery, is the top grossing Bond film. It would have hauled in $594 million at the U.S. box office during its full run in theaters, according to Box Office Mojo.
Related: 10 James Bond cars you can afford
"The industry is very driven by franchise films," said James Goss, a senior investment analyst who covers media at Barrington Research. "These films have an audience with an appetite for a repeat viewing."
"Skyfall" received positive buzz early on, with accolades for Craig and his counterparts Judi Dench and Javier Bardem. IMDb Managing Editor Keith Simanton praised director Sam Mendes for reinventing Bond for this era, adding that the Bond franchise is the most successful in film's history.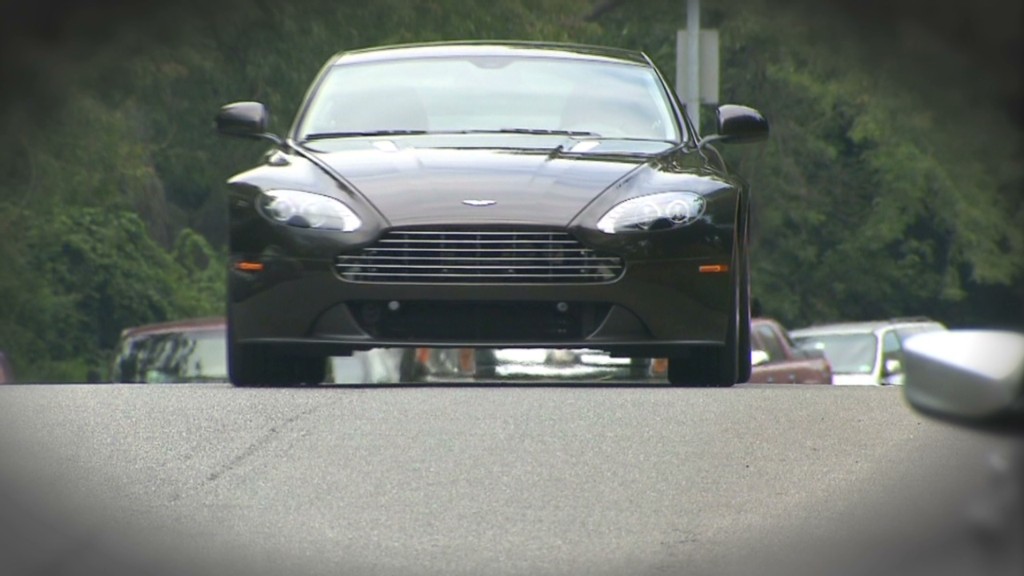 "Word of mouth absolutely helped," Simanton said about the record-breaking weekend. "The international opening made for a very hearty welcome in the states."
But "Skyfall's" success was likely also driven by the fact that consumers missed the infamous spy: Bond was off the job for more than four years. MGM -- one of the main distributors of "Skyfall" -- had serious financial troubles and couldn't afford a new Bond until now, explained David Miller, a managing director at investment bank Caris & Company.
It took MGM some time to recover from a 2005 leveraged buyout, which Miller said was a possible reason for its partnership with EON Productions and Sony Pictures Entertainment, which also produced the latest film.
"They were unable to manage their debt load," Miller said. "But the four-year absence was why there was a record here -- it led to so much pent-up demand."
Adding to early buzz was the theme song, also titled "Skyfall," sung by Adele. It hit number one in the iTunes Store in early October, according to Billboard.com.