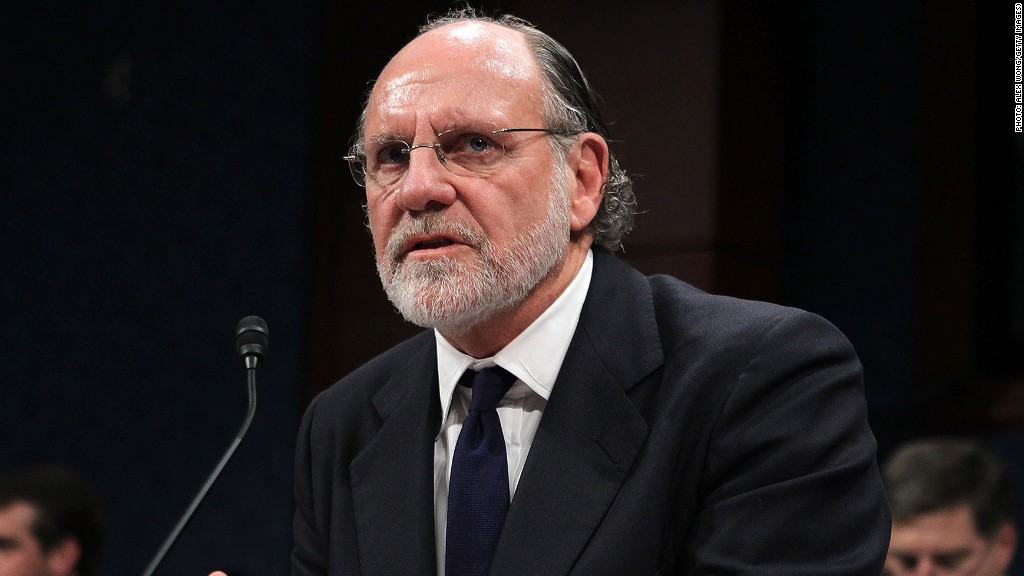 A Congressional subcommittee investigating the collapse of brokerage MF Global said Wednesday that former CEO Jon Corzine's reckless tactics doomed the firm and ultimately led to a shortfall of $1.6 billion in customer funds.
In a summary of a report due for release on Thursday morning, Rep. Randy Neugebauer of the House Financial Services Subcommittee on Oversight and Investigations said Corzine "dramatically changed MF Global's business model without fully understanding the risks associated with such a radical transformation."
The Republican-led subcommittee didn't directly address whether laws were broken at MF Global, but provided sharp criticism of Corzine's management. Mike Capuano, the subcommittee's ranking Democrat, said that while he agreed with a number of the report's observations, he was not signing onto it because of insufficient time for review. He and other Democrats will instead submit an addendum to the majority's findings.
Corzine, a former Democratic senator and New Jersey governor who made his fortune as the head of Goldman Sachs (GS), was called before lawmakers several times in the aftermath of MF Global's collapse last year. His spokesman, Steven Goldberg, disputed a number of assertions in the subcommittee's report, saying Wednesday that Corzine "acted in good faith and did what he believed was necessary to turn around MF Global."
MF Global failed after its disclosure of billions of dollars worth of bets on risky European debt sparked a panic among investors. The firm was left scrambling for cash to make good on its obligations and ended up tapping customer funds, failing to replace them in violation of industry rules and leaving a shortfall of $1.6 billion.
Many of the roughly 38,000 customers left in the lurch were individual investors and farmers who used futures contracts to hedge against price fluctuations for their crops. Customers who traded on U.S. exchanges have since received roughly 80% of their money back, though customers trading on foreign exchanges have just 5%, according to the court-appointed trustee tasked with recovering the funds.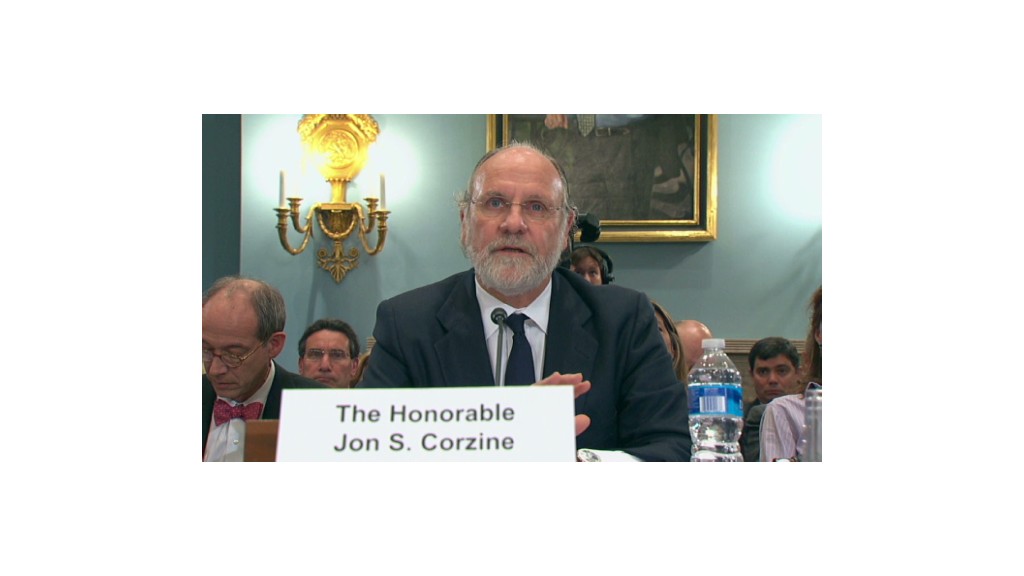 Corzine took over at MF Global in 2010, seeking to remake the sleepy brokerage into a trading powerhouse in part through massive investments in European debt. In this effort, the subcommittee said, he "ensured that the company would face enormous resource demands and exposed it to new risks that it was ill-equipped to handle."
Corzine kept these trades off the firm's books, hiding the full extent of the risk it was taking on while maintaining an "authoritarian atmosphere" that prevented subordinates from questioning his decisions, the subcommittee said.
Goldberg rejected the "authoritarian" claim, and noted that the European positions had been disclosed in May of 2011 in the company's public filings without incident. But in October, news reports revealed that regulators had asked the firm to hold additional capital because of the trades, bringing them to public attention and prompting worries in the market.
A downgrade a few days later from Moody's, which cited risks from the European bets, accelerated the firm's downfall.
As the company faced a liquidity crisis in its final days, the report says, Corzine's failure to implement "the systems and controls necessary to protect customer funds" led to transfers from these accounts and the eventual shortfall in customer funds.
The missing money has prompted investigations from federal regulators and the Justice Department, though no one at MF Global has been formally accused of wrongdoing.
In testimony on Capitol Hill, Corzine has acknowledged pushing the firm's risky investments in European debt but has denied ordering anything unlawful, including the misuse of customer funds.
The subcommittee said these funds were taken after MF Global employees "identified excess company funds held in customer accounts." Because they did not have an accurate tally for the amount of customer funds the firm held, these employees "withdrew customer funds as well as company funds."
"[I]t will be up to prosecutors and regulators to determine whether MF Global or its employees violated laws or regulations when these withdrawals of customer funds were made," the subcommittee said.
A number of former MF Global customers, along with the court-appointed trustee, James Giddens, have filed suit against Corzine and other former MF Global executives, accusing them of negligence, breach of fiduciary duty and violations of the Commodity Exchange Act.
The report echoes conclusions from a report released by Giddens in June, which blamed Corzine for ramping up risk without the proper safeguards in place.
MF Global didn't actually lose money on its European investments themselves -- none of the governments whose debt it held have defaulted, and all the firm's bonds were set to mature before 2013. But these risky positions -- and the leverage used to take them on -- sparked a panic among investors when they came to public attention last year.