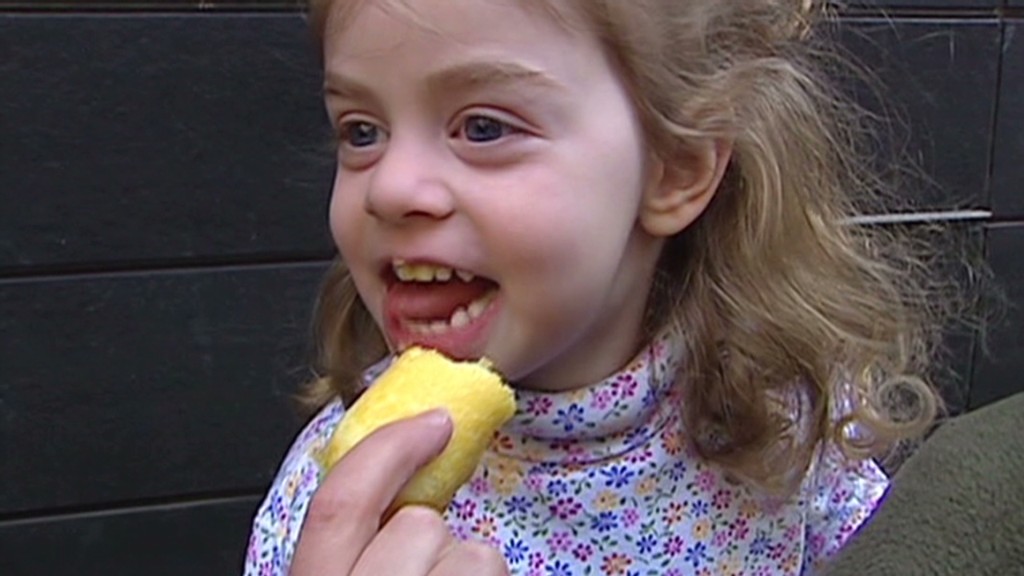 Just hours after Twinkies maker Hostess declared it will shut down for good, grocery stores nationwide are already experiencing a run on Twinkies and the company's other iconic products like Wonder Bread, Hostess Cup Cakes and Ding Dongs.
"We're definitely seeing a sharp increase in purchases of Hostess products today," said Mike Siemienas, spokesman for grocery store operator Supervalu. "We expect this will continue as more consumers become aware of the news.
Irving, Texas-based Hostess Brands announced Friday that the company had initiated steps to shutter its operations, blaming a strike by bakers protesting a new contract that was imposed on them.
Siemienas said shoppers were snapping up Hostess products off of shelves across Supervalu's (SVU) network of grocery stores nationwide, including Albertsons, Jewel-Osco, Acme and Shaw's.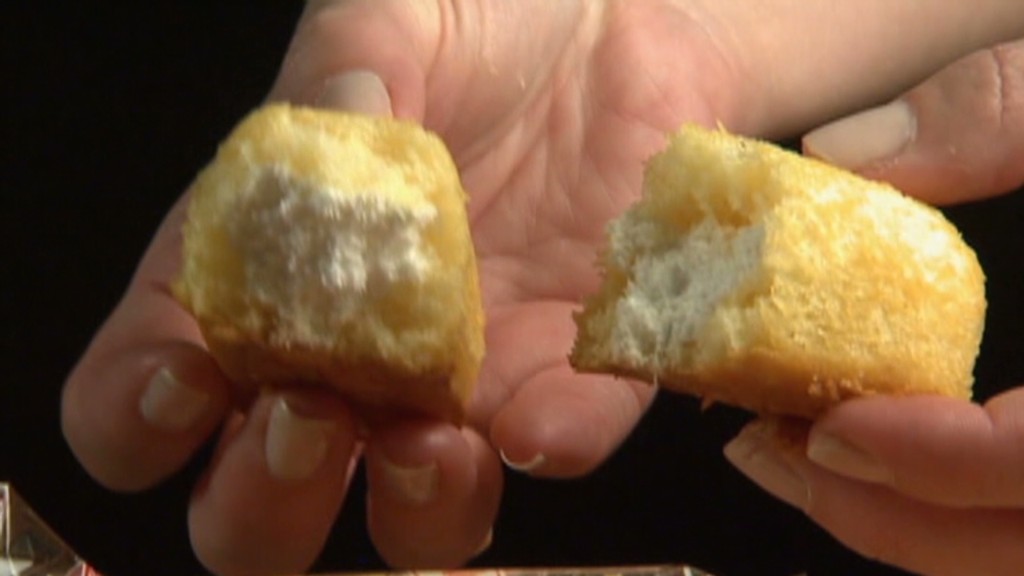 "These products are available while supplies last," he said. "But we're now preparing for the fact that we won't have them in the near future."
Related Story: The day Twinkies died: The Web reacts
When Supervalu stores run out of Twinkies and Ding Dongs completely, Siemienas said the company will fill up the empty shelf space with other store-brand snacks.
Target (TGT) said it was also seeing a spike in sales of Hostess products. And Twinkies sales were on fire on Amazon (AMZN). In the last 24 hours, Twinkies sales jumped over 31,000% on the etailer's "Movers & Shakers" sales ranking. On Friday, Hostess products accounted for 10 of the top 11 bestsellers in the grocery and gourmet food category. The 10-count box of Twinkies is No. 1, while the box of the orange cupcakes is No. 2 and a 6-pack of Hostess Sno Balls is in the 6th spot.