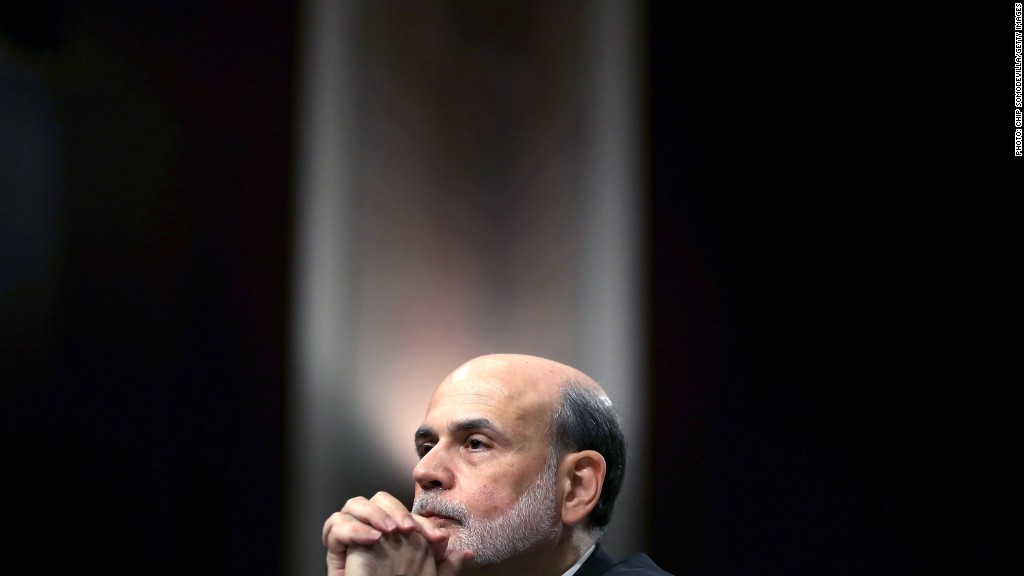 The Federal Reserve, preparing to embark on its latest round of so-called stress tests, released the details Friday of three economic scenarios it will use to judge the health of the U.S.'s largest lenders.
The scenarios range from mild to calamitous, with the most extreme including a 5% decline in gross domestic product, an unemployment rate of 12% and a volatile stock market which loses half its value.
In the Fed's worst-case hypothetical, the damage extends internationally. The eurozone plunges into recession, and a sharp slowdown in China spills into neighboring countries.
The stress tests are mandated by Dodd-Frank, the financial reform law written in the wake of the 2008 financial crisis that brought down Bear Stearns and Lehman Brothers. The tests take place on an annual basis, and are designed to ensure banks are properly capitalized.
The 2012 scenarios are similar to the cases that provided a basis for the Fed's 2011 stress tests, although this year's model contains a more damaging recession in Asia.
Last year, the Fed's tests showed a majority of the nation's largest banks would be able to weather another deep recession.
But three banks -- Ally Financial, Citigroup (C) and SunTrust (STI) -- would likely need new capital from either investors or the government in the Fed's adverse economic scenario. A fourth financial firm, insurer Metlife (MET), would likely be in need of assistance as well.