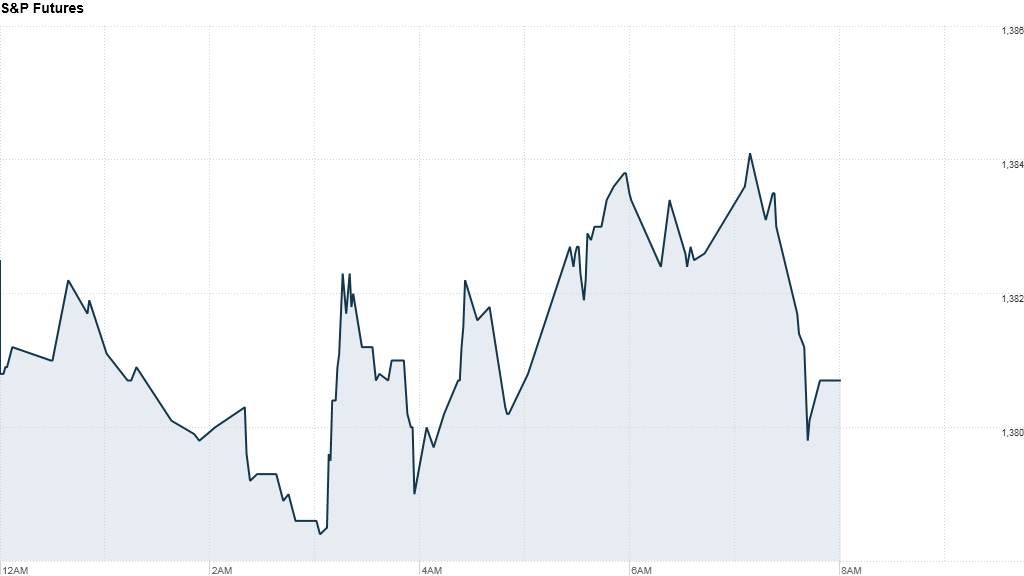 U.S. stocks could have trouble continuing their recent rally as investors turn their attention back to Europe's sovereign debt worries.
U.S. stock futures were narrowly mixed as investors took a step back, unimpressed by Tuesday's slew of corporate results.
Eurozone finance ministers were meeting Tuesday to discuss the latest release of bailout funds for Greece, which the country needs to stave off default. They meet as Moody's downgraded France's credit rating, stripping the country of its coveted AAA rating due to worries about economic weakness.
Also a concern is the escalating violence in the Middle East between Israelis and Palestinians. Oil prices have been ticking up amid growing concern about a possible ground war in Gaza. Crude prices edged down 64 cents to $88.64 a barrel. Brent crude -- Europe's benchmark -- was little changed at $111.53 a barrel.
But there were signs of a recovering housing market. The Census Bureau reported that housing starts rose to the highest level in four years.
Hewlett-Packard (HPQ) shares plunged 10% in premarket trading after the computer company reported quarterly results with a multi-billion dollar writedown.
The shares of Best Buy (BBY) dropped 5% in premarket trading after the electronics retailer continued to report signs of struggling.
At 12:15 p.m. ET, Federal Reserve Chairman Ben Bernanke will speak at the Economic Club of New York.
U.S. stocks rallied Monday, logging their best gains in months, as investors started the holiday-shortened week optimistic that the fiscal cliff talks are progressing.
While the rhetoric out of Washington has been mostly positive, experts say stocks will remain under pressure and trading will likely be choppy until an actual deal is finalized, which could take weeks.
World Markets: European stocks were mixed in afternoon trading ahead of the finance minister's meeting. Britain's FTSE 100 slipped 0.1%, while the DAX in Germany edged up 0.2% and France's CAC 40 fell 0.3%.
Asian markets closed lower. The Shanghai Composite lost 0.4%, the Hang Seng in Hong Kong dropped 0.2%, and Japan's Nikkei edged 0.1% lower.
Economy: The Census Bureau reported that housing starts rose to an annual rate of 894,000 in October, which was better than the rate of 840,000 forecast by analysts surveyed by Briefing.com. Housing permits declined slightly to an annual rate of 866,000 last month, which was less than the expected 870,000.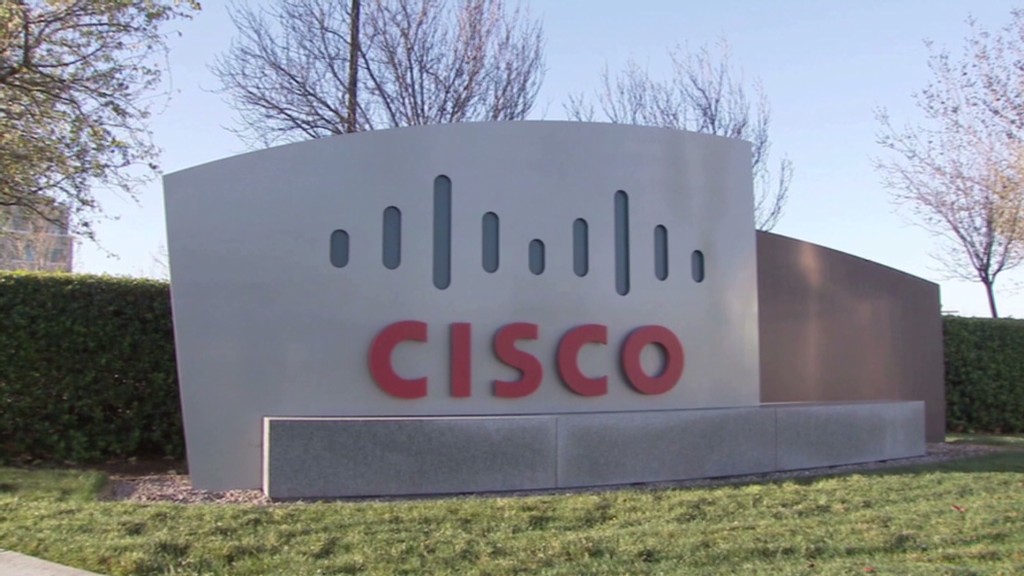 Companies: Hewlett-Packard (HPQ) said Tuesday that it has written down $8.8 billion of the value of Autonomy, the British software company it bought last year, after discovering that Autonomy misrepresented its finances.
Best Buy (BBY) reported 3 cents in adjusted diluted earnings per share from continuing operations for the third quarter, down 94% from last year, and a decline of 4.3% in same-store sales.
Shares of Green Mountain Coffee (GMCR) surged 9% in premarket trading after company announced the appointment of a new CEO, Brian Kelley, effective Dec. 3.
Shares of Chesapeake Energy (CHK) rose more than 2%. Billionaire investor Carl Icahn revealed an 8.95% stake in the natural gas producer, according to an SEC filing.
Shares of Urban Outfitters (URBN) slipped 1.5% after hours Monday, after rising 5.8% during the trading day, as the retailer reported quarterly earnings that missed expectations.
Shares of Krispy Kreme Doughnuts (KKD) jumped 13% after hours Monday following quarterly results that beat expectations.
Currencies and commodities: The dollar fell against the euro and the British pound but gained against the Japanese yen after the Bank of Japan left interest rates unchanged.
Gold futures for December delivery fell $1.70 to $1,732.70 an ounce.
Bonds: The price on the benchmark 10-year U.S. Treasury edged lower, pushing the yield up to 1.63% from 1.61% late Monday.