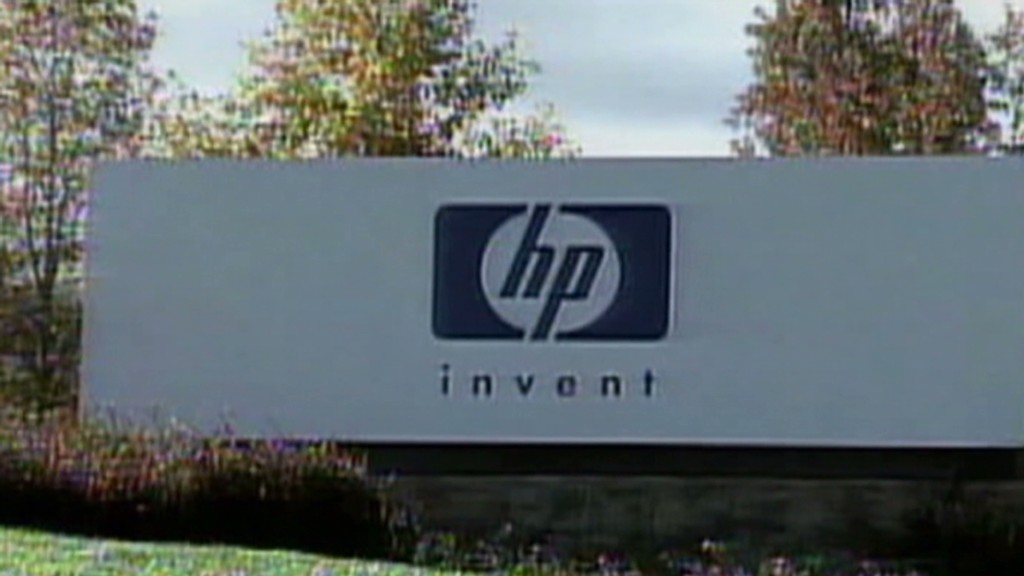 Hewlett-Packard's $8.8 billion writedown of Autonomy on Tuesday slammed a deep crater in HP's balance sheet, but it's just a drop in the bucket compared to some of the epically disastrous tech mergers of the past decade.
The most infamous example -- and the largest write-off of a merger in corporate history -- was AOL Time Warner's (TWX) $100 billion write-off in 2002. AOL purchased CNNMoney and Fortune's parent company in 2001 for $106 billion. The combo quickly went south: The company wrote down $54 billion in the first quarter of 2002 for the deal's diminished value and $45.5 billion in the fourth quarter for the AOL (AOL) unit's decline. The entire value of the merger essentially evaporated into thin air less than two years after it was consummated.
But it doesn't even take a merger widely considered the worst in corporate history to trump HP's (HPQ) Autonomy snafu.
Former networking giant JDS Uniphase (JDSU) had the previous record for an impairment charge. In 2001, after the dot-com bubble burst, JDSU wrote $38.7 billion off its books -- the entire value of the handful of companies it had purchased over the previous two years.
Telecoms didn't have a good start to the last decade. Qwest Communications in late 2002 took a $30 billion writedown on the U.S. West purchase it made in 2000. Qwest was later purchased by CenturyLink (CTL) for just over $12 billion.
Related story: How Hewlett-Packard lost its way
Some telecoms didn't have a great end to the decade, either. In 2008, Sprint Nextel (S) wrote off $29.7 billion of the value of its $35 billion merger. It wrote off another $543 million in April 2012, as the company prepared to completely shut down the Nextel brand.
Write-downs happen when the value of an acquisition sinks, thanks to underperforming sales or because the acquired company's brand deteriorates. "Goodwill" is the accounting term for certain intangible assets, like a company's reputation. When those go south, accounting rules require companies to strip the asset off their balance sheet.
Most do that in one fell swoop, as HP did this past quarter -- knocking $8.8 billion off HP's profit and resulting in a quarterly loss.
Even though HP never had a single whopping write-down, like some of its technology peers, it collected a whole bunch of them recently: three in the past five quarters.
A year ago, HP wrote off $885 million of its $1.2 billion Palm purchase, which it had made in 2010. The WebOS software was a complete failure, culminating in the disastrous TouchPad tablet, which lasted exactly 49 days on the market before getting pulled off store shelves.
This summer, HP took a $8 billion writedown on its purchase of services business EDS, a deal which was valued at nearly $14 billion in 2008. HP also wrote down $1.2 billion that quarter on the Compaq brand, which it plans on phasing out. That move marked the finale of the controversial $25 billion takeover deal HP made in 2002 -- and a further diminishing of former CEO Carly Fiorina's costly legacy.