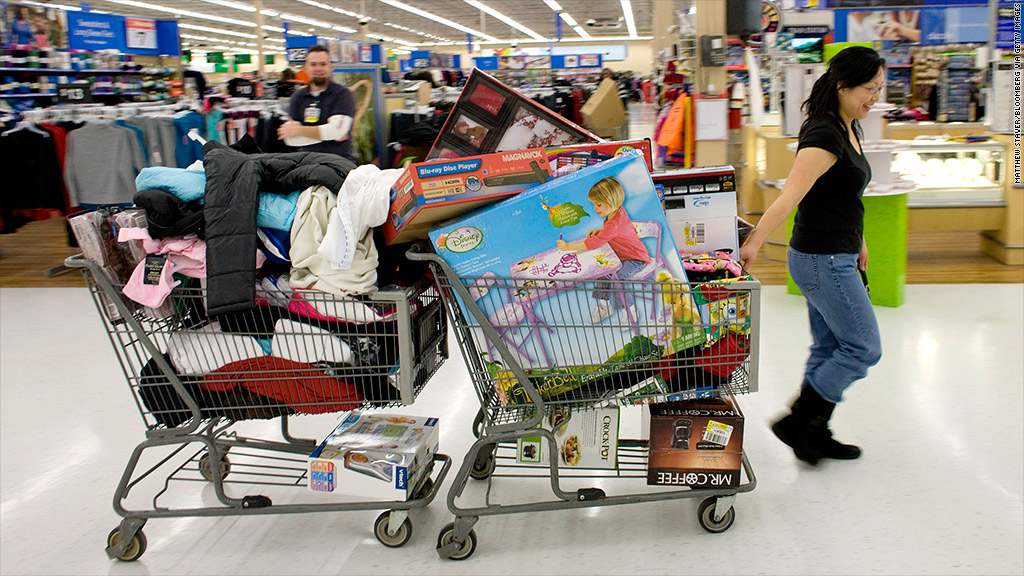 Wal-Mart workers stood sentry by stacks of products -- vacuums, blankets, Hello Kitty bedspreads -- marked with signs reading "Merchandise not available until 8 p.m. Thursday."
Black Friday came early for Wal-Mart this year, with stores across the country opening their doors to bargain hunters at 8 p.m. Thursday evening, up from 10 p.m. last year.
At the Wal-Mart Supercenter in Pittsburgh's Robinson Township -- equipped with a McDonald's, a pharmacy and a Tire & Lube -- doors are open 24 hours a day. So, rather than camping outside Thursday night, customers circled the displays and formed lines in the aisles, waiting for 8:00 p.m. to strike.
Nationwide, an estimated 147 million shoppers plan to shop this weekend, according to the industry trade group the National Retail Federation.
At the Wal-Mart in Pittsburgh, the big draws were TVs and Xbox games, including the new Call of Duty: Black Ops II.
As the clock ticked down, the signs were removed and the crowds moved in.
"At 8:00, it was just a free-for-all," said Vanessa Moore, 36, of Steubenville, Ohio.
"This year I brought my dad. It's his first time, and I think it'll be his last time," she added with a laugh.
Related: Shorter lines, but bigger checks on Black Friday
For a few items, including iPads and Blu-ray players, Wal-Mart offered "in-stock guarantees," ensuring that customers who arrived between 10 p.m. and 11 p.m. had the chance to buy them. By 8:00 p.m., lines had already snaked throughout the store, partitioned by caution tape, for these big-ticket products.
"If you were a single person coming out here by yourself, you couldn't get what you want, because you've got to stand in line in different places for different stuff," said Shawauna Kelly, 26, of Pittsburgh.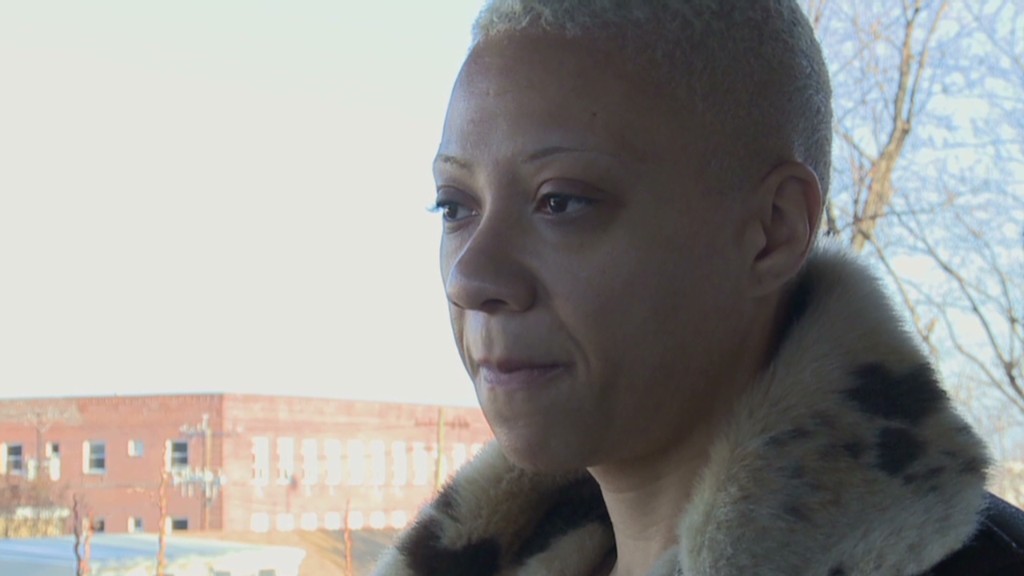 The shoppers were descending ahead of walkouts that organizers say will hit Wal-Marts nationwide. Union-backed groups OUR Walmart and Making Change at Wal-Mart, along with watchdog group Corporate Action Network, are calling on the country's largest employer to end what they call retaliation against employees who speak out for better pay, fair schedules and affordable health care.
Related: Wal-mart workers get ready for Black Friday protest
The planned walkouts build on an October strike that started at a Wal-Mart in Los Angeles and spread to stores in 12 other cities. More than 100 workers joined the October actions.
Wal-Mart, in a statement issued Friday, said there were protests at 26 stores, but that only about 50 of its 1.3-million workers took part. It said about the same number of employees missed scheduled shifts this year as did last year.
There was no sign of demonstrations at the store in Pittsburgh on Thursday evening, and a store employee said he had heard of them only through the media.
Among customers, a source of controversy was the earlier opening time.
"They shouldn't do this anymore -- it's horrible," said Kayla Edwell, 45, of Pittsburgh. "Let people spend time with their families."
Edwell was there along with her mother to do Christmas shopping, in the market for Xbox games and remote-control cars.
"As long as people come, they'll do this, and it's hard not to come if you can get some good prices," her mother, Shirley Edwell, said.
Related: Toys R Us shoppers choose deals first, turkey later
Zach Mullenax, 23, was in better spirits, calling the earlier opening time "excellent."
"It's more convenient," he said. "I don't have to wake up at 3:00 in the morning."
As for the employees, one expressed frustration at the earlier opening, saying, "It's Thanksgiving. I don't have to say any more."
But another said it wasn't an issue, taking a more fatalistic approach.
"Even when we opened on Black Friday, you'd have to come here Thursday night," he said. "All the stores are doing it, and if people are going out, you might as well stay open."