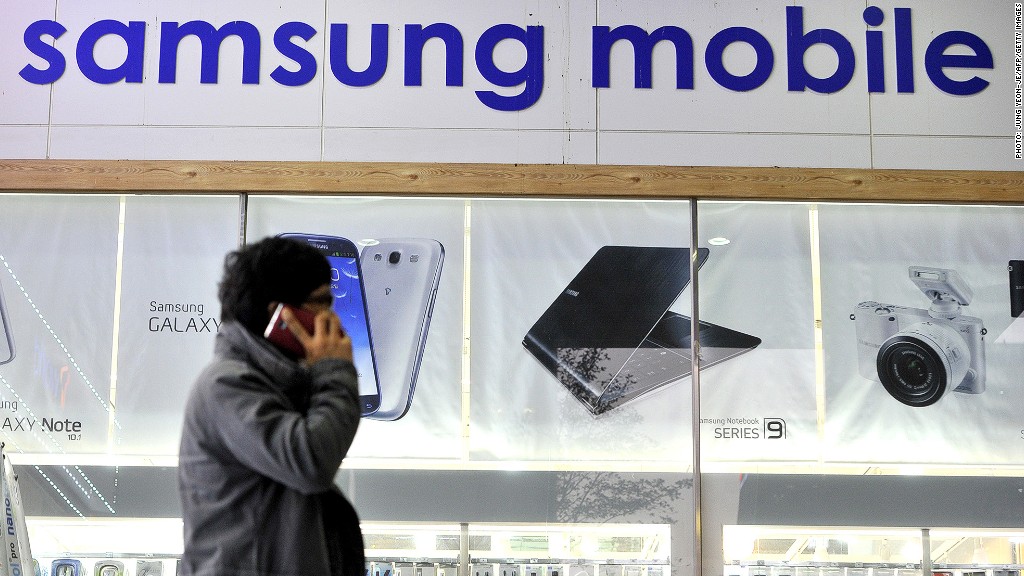 Ericsson has filed a lawsuit against Samsung for patent infringement, claiming the South Korean mobile phone maker is no longer entitled to use its telecommunications technology after a licensing agreement expired.
The Sweden-based company, which makes technology for mobile networks, said Samsung had refused to renew a license agreement on the same basis - known as fair, reasonable and non-discriminatory (FRAND) terms - as its competitors.
"Ericsson has tried long and hard to amicably come to an agreement with Samsung and to sign a license agreement on FRAND terms," Chief Intellectual Property Officer Kasim Alfalahi said in a statement. "We have turned to litigation as a last resort."
The suit was filed at a court in eastern Texas, where Ericsson (ERIC) has its U.S. headquarters.
It followed nearly two years of negotiations by senior executives from both companies aimed at extending a license agreement that had been in place since 2001, and was renewed in 2007.
Samsung said it was committed to "fair and reasonable" negotiations but claimed Ericsson had demanded significantly higher royalty rates for the same portfolio of patents.
"As we cannot accept such extreme demands, we will take all necessary legal measures to protect against Ericsson's excessive claims," a Samsung spokesperson said.
Ericsson has signed more than 100 license agreements with major players in the industry. It holds more than 30,000 patents worldwide.
Ericsson said the dispute with Samsung concerned technology related to telecommunications and networking standards, as well as other patents used in wireless and consumer electronics products.
Related: Regulators eye HTC stock jump before Apple settlement
Samsung is already locked in a patent battle with Apple (AAPL), with each accusing the other of infringing software patents. Apple has also alleged that the South Korean firm infringed some of its design patents.
A jury in California found in August that Samsung had infringed on the majority of patents in question and recommended that Apple be awarded more than $1 billion in damages.
Samsung has asked a judge to throw out the verdict and order a new trial.
Apple lost a suit filed in the UK alleging Samsung had copied the iPad's design, and a judge last month lifted a block on Samsung selling its Galaxy Tab 10.1 tablet computer in the U.S.
--CNNMoney's Emily Fox contributed to this article