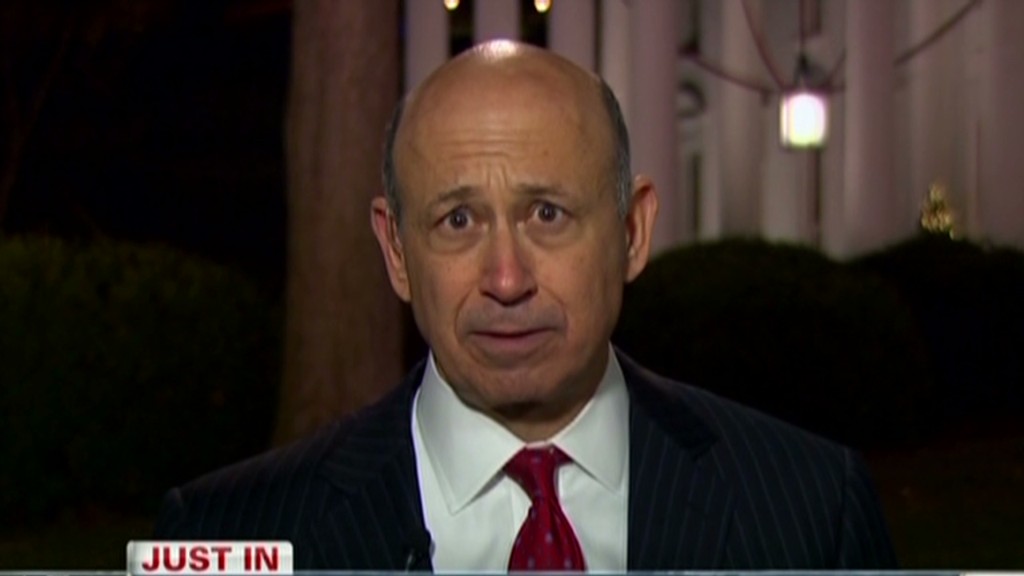 Goldman Sachs CEO Lloyd Blankfein said Wednesday that a compromise in Washington was essential to avoid the fiscal cliff.
"The country can't afford all this," Blankfein said. "There has to be a compromise and people are going to have to yield."
Blankfein has had chilly receptions in the past on Capitol Hill, usually defending Goldman Sachs (GS) in testy congressional hearings. But on Wednesday, Blankfein was a Wall Street missionary, and among a handful of CEOs meeting with leaders of Congress, urging them to act.
"Both sides need to compromise. It has to be a balanced approach. This is not a question of one side is right, one side is wrong, good versus evil," Blankfein said, leaving a meeting with House Republican leaders, six other CEOs and Erksine Bowles, one of the co-authors of a plan to balance the long-term budget.
Speaking later in the day with CNN's Wolf Blitzer, Blankfein said he'd be open to moving the top marginal tax rate for families making above $250,000 a year: From 35% back to its Clinton-era level of 39.6%.
"I think if that's what it took to make the math work, when you looked at the entitlement side and when you looked at the revenue side, I wouldn't preclude that," Blankfein said. "I think it's better to have as low a marginal rate as possible ... but if we had to lift up the marginal rate, I would do that."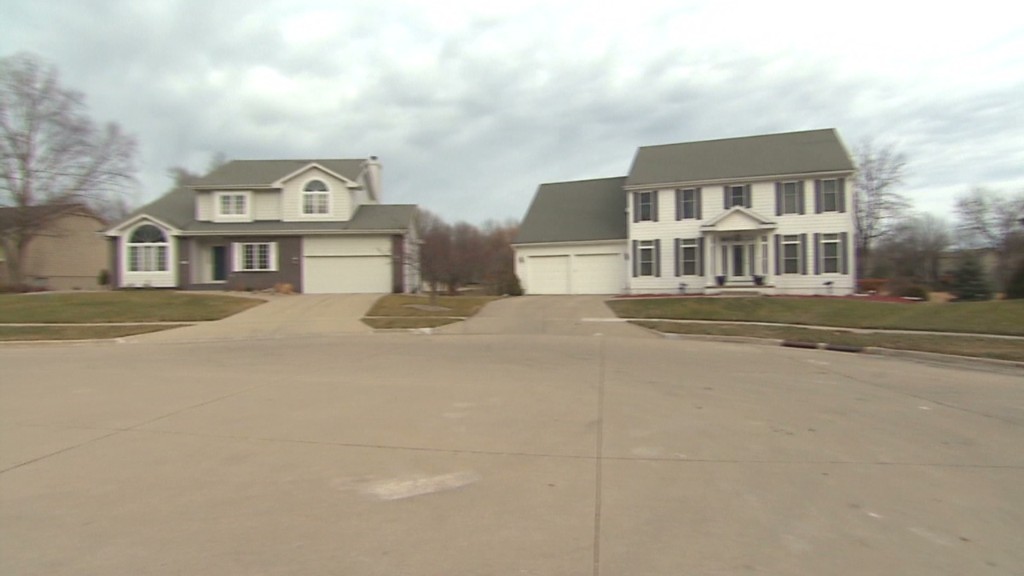 The CEOs rushed out of the meeting with House Speaker John Boehner and other top Republicans an hour after it started. Honeywell International (HON) CEO David Cote was also there but declined to comment.
Mark Bertolini, CEO of Aetna (AET), said he's concerned that going over the fiscal cliff could hurt the economy and even force his company to cut jobs.
"If we go over the fiscal cliff, we'll have major economic problems," Bertolini said. "We have plans in place to react to that. One of them could include employment issues."
The leaders had earlier met with top Democrats, including Senate Majority Leader Harry Reid.
Related: Calls to raise the gas tax
The meetings are part of a broad campaign to meet with leaders as they negotiate a way to avoid the fiscal cliff, the top economic issue facing the nation. At the end of this year, the George W. Bush-era tax cuts are set to expire, and on Jan. 2, automatic spending cuts will commence that amount to $1.2 trillion in deficit reduction over 10 years.
Leaders of the largest companies have indicated they are holding back hiring and spending because they are worried about Washington gridlock over the fiscal cliff.
Other CEOs at the meeting include Doug Oberhelman of Caterpillar (CAT) Inc., Thomas Wilson of Allstate (ALL) and Greg Sherrill of Tenneco (TEN).