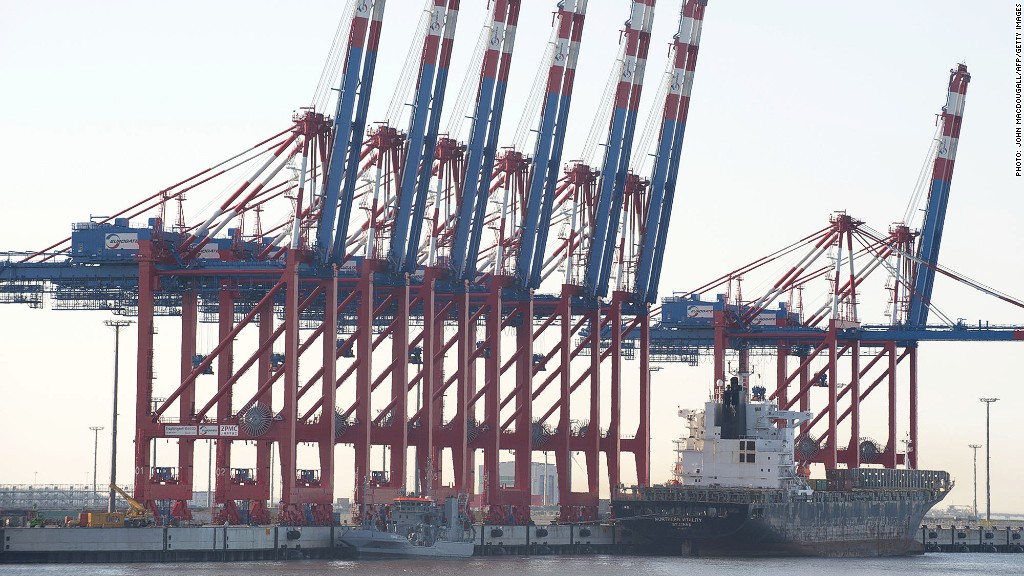 Businesses are feeling a little more upbeat about the eurozone but consumer confidence continues to fall, according to the European Commission's latest survey of economic sentiment.
A separate survey of industrial investment, also published by the Commission, showed it was too soon to call a recovery for the eurozone, which has slipped back into recession for the first time since 2009.
The economic sentiment indicator (ESI) for the eurozone rose 1.4 points to 85.7 in November, marking the first improvement since February.
"The euro area registered increases in industry and trade, which were partly offset by decreases among consumers, in construction and a virtually unchanged level in services," the Commission said.
The ESI is based on a survey of 125,000 firms and 40,000 consumers across the European Union.
Related: German sentiment bouyed by China, U.S.
Confidence among eurozone industrial companies was rising on the back of a more positive view of order books, production expectations and stocks of finished products.
However, managers in industry were planning to reduce investment by 1% in 2013, compared with 2012, the Commission noted.
And households in the 17-nation currency area were more pessimistic about their financial situation and concerned about prospects for employment.
Related: Service sector adds to eurozone gloom
Any fall in private sector investment next year will take place against the backdrop of further fiscal tightening by eurozone governments, and could lead to a prolonged recession.
The OECD and many private forecasters are expecting the eurozone economy to contract again in 2013, while the European Commission and IMF are predicting growth, albeit at very low rates.