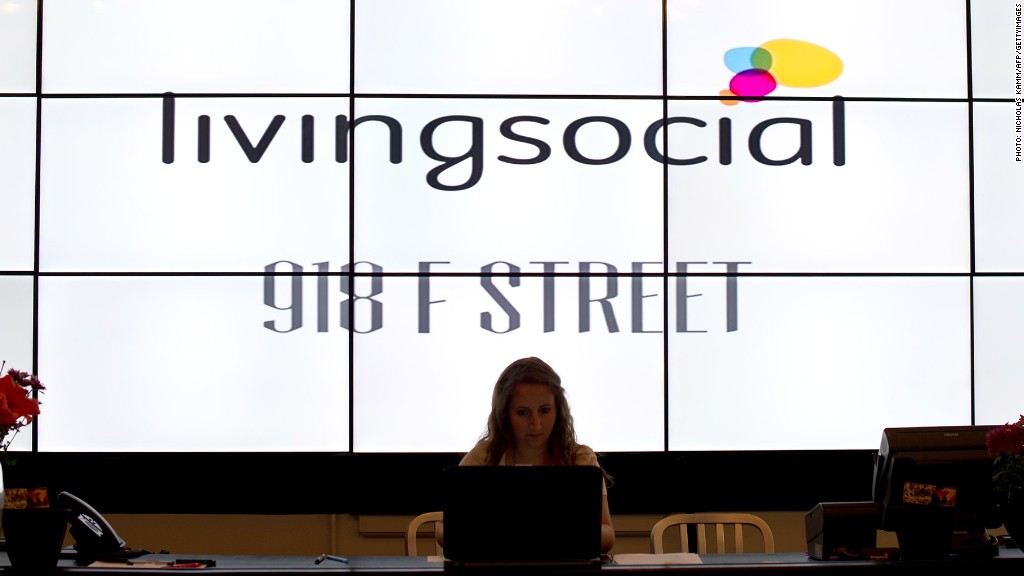 Daily deals site LivingSocial confirmed layoffs of 400 employees on Thursday, about 10% of its global workforce.
The job cuts were mostly spread across the U.S., with a handful overseas, said spokesman Andrew Weinstein. The majority of the layoffs were in the sales, editorial and customer service departments, he said.
LivingSocial is moving much of its customer service from its Washington, D.C., headquarters to Tuscon, so some job openings will be available in that area. Sales and editorial, however, have simply been "streamlined."
"We've gone through two years of hypergrowth, from roughly 450 employees to 4,500," Weinstein said. "The space has gone through such growth that we needed to catch our breath."
The company's president of international operations, Eric Eichmann, is also stepping down, in a move that Weinstein said wasn't related to Thursday's layoffs.
The job cuts "will free up additional resources for the company to invest in some of the critical things in our business, like mobile efforts," he said.
LivingSocial's purge come one month after Amazon reported a worse-than-expected loss, due in part to its investment in LivingSocial. Amazon (AMZN) took a whopping $169 million writedown on its $175 million investment.
Daily deal critics have gotten louder as Groupon (GRPN), the company that sparked the craze, faces ongoing problems. Its shares are down nearly 80% year-to-date as the company struggles to prove its long-term viability. Rumors are rampant that Groupon's board may be looking to oust founder and CEO Andrew Mason.
LivingSocial is trying to wave off suggestions that Thursday's layoffs are a sign that daily deals are doomed.
"We think this actually puts us on the right path for long-term growth and profitability," Weinstein said.