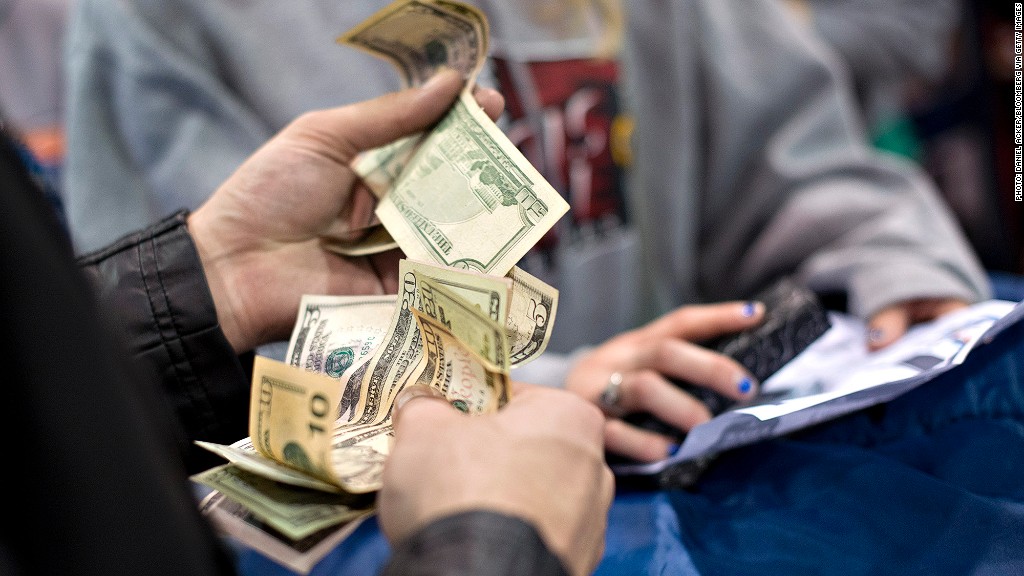 Consumers spent less in October, as income growth stalled.
The Commerce Department reported Friday that consumer spending fell 0.2% after an 0.8% jump in September. It was the first decline in spending since May. Personal income was unchanged after rising 0.4% in September.
Consumer spending accounts for more than two-thirds of the nation's economy, so the pullback could be a worrisome sign.
The spending jump in September had been partly driven by higher gas prices, strong car sales, as well as the introduction of the new iPhone, which sparked a jump in spending on electronics.
But the big increase in spending in September was also accompanied by a drop in the personal savings rate, which is a concern for economists. The savings rate did rise modestly in October though, to 3.4%.
Related: 6 best shopping apps to help you save
Gas prices retreated in October, cutting what consumers needed to spend at the pump. Hurricane Sandy also hit overall retail sales, particularly car sales, at the end of the month.