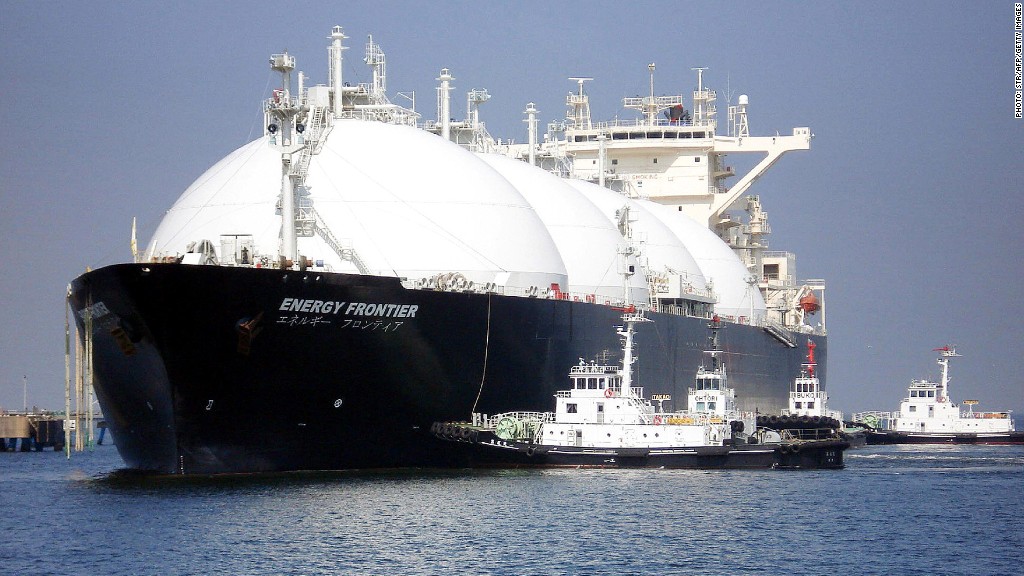 The United States is one step closer to becoming a major exporter of natural gas.
A long awaited report from the Energy Department issued Wednesday said the benefits of exporting the gas far outweigh the costs.
The report clears the way for the approval of of up 15 pending natural gas export facilities -- multi-billion dollar projects situated mostly along the Gulf and Mid Atlantic coasts.
The projects are controversial, with critics saying they will raise the cost of natural gas and electricity for consumers and industry, and increase the use of hydraulic fracturing -- or fracking -- a method of extracting oil and gas that some say is contaminating the ground water.
The Energy Department approved one natural gas export facility at Sabine Pass, La., last year, but said it was waiting for this study before approving any additional projects.
The report modeled several export scenario cases -- everything from allowing zero exports to allowing unlimited exports.
"In all of these cases, benefits that come from export expansion more than outweigh the losses from reduced capital and wage income to U.S. consumers," said the study, which was done by NERA Economic Consulting, a division of the insurance and consulting firm Marsh and McLennan. "Exports have net economic benefits in spite of higher domestic natural gas prices."
Losers: The "reduced capital and wage income" comes from less money people may have in their pocket as a result of higher natural gas prices. The study noted that U.S households that receive all of their income from either wages or welfare payments will not benefit under increased exports.
Natural gas prices could rise between 3% and 9% if exports are approved, according to a recent study by the Energy Information Administration that was used in the NERA report. Electricity prices could rise by 1% to 3%, EIA said.
Related: 10 most expensive energy projects in the world
Consumers use natural gas to both cook and heat homes. Many industries -- notably petrochemicals -- use natural gas as either a fuel source or feedstock, and some have been vocal opponents of allowing additional exports. Attracted by cheap natural gas prices, several companies have announced plans for new manufacturing plants in the United States.
But the NERA report said the impacts of these plants would be minimal. It said employment in industries that are heavily energy dependent represents just a half a percent of overall U.S. employment, and that "no sector analyzed in this study would experience reductions in employment more rapid than normal turnover."
Overall impact on jobs in the country would be negligible, the study said, as workers required to drill more gas wells and build the exports plants would likely come from other sectors of the economy.
Winners: The winners in all this are the owners of the natural gas resources that benefit from higher prices and expanded markets.
That would include landowners who have natural gas on their property, as well as the oil and gas companies. It would also include millions of Americans that own stock in these firms either directly or through insurance plans, pension funds or other retirement accounts.
Exports would also have a positive effect on government tax receipts and the trade balance.
"The net result is an increase in U.S. households' real income and welfare," the study said.
Other winners could include companies in the wind and solar energy space, which have been struggling to compete with cheap natural gas prices.
The environment: The study did not address the environmental impacts of extracting more gas.
Many industry experts believe that, with the right regulations, fracking can be done safely -- a position the Obama administration seems to believe as well.
But many in the environmental community question that assumption, as do some researchers at leading institutions, including Cornell University and Duke.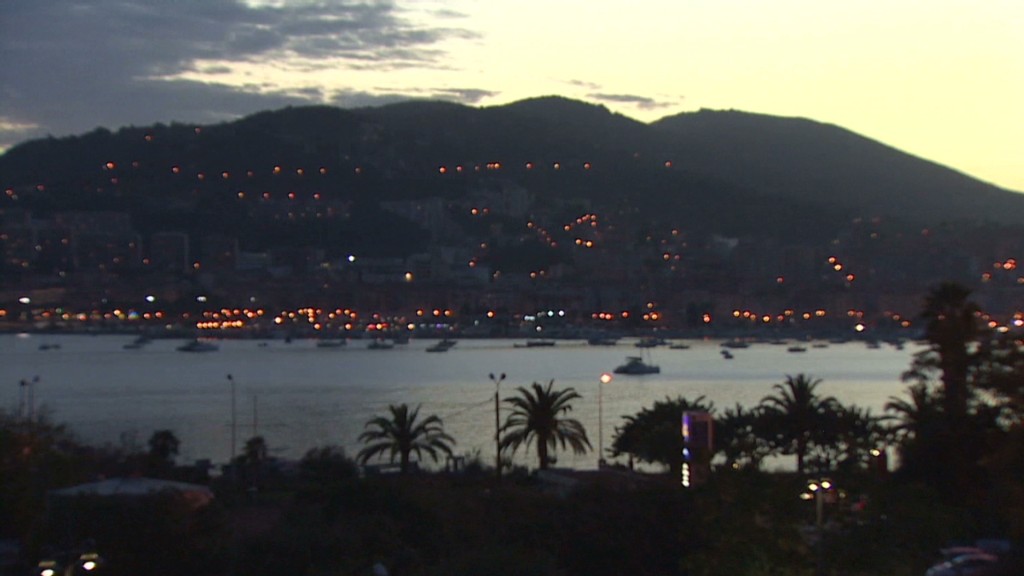 The Environmental Protection Agency is studying the issue, but isn't expected to issue a final report on the matter until late 2014.
Fracking aside, some environmentalists support increased natural gas exports, which could help curb the use of coal in places such as India or China. Coal generally emits twice the level of greenhouse gases as does natural gas.
The Energy Department is now taking public comment on the 15 export applications, and will begin ruling on them in the next few months.