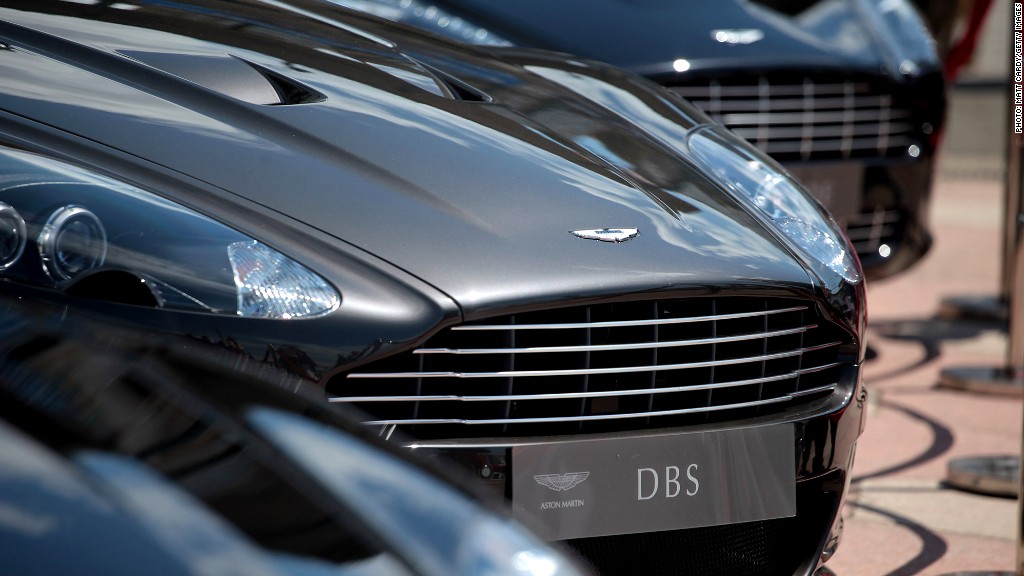 Luxury sports carmaker Aston Martin is set to invest $800 million in new models and technology after winning the backing of an Italian private equity firm.
The British company, whose cars feature in the James Bond spy movie franchise, said Italy's Investindustrial would take a stake of 37.5% in the carmaker in exchange for injecting £150 million ($240 million) via a capital increase.
The private equity firm, which sold motorbike maker Ducati to Germany's Volkswagen earlier this year, will join Kuwait's Investment Dar as a major shareholder.
The Kuwaiti investment firm led a consortium that bought Aston Martin from Ford Motor (F)in 2007 for $925 million as the U.S. carmaker sought to offload overseas brands that had become a drain on its resources.
"We are looking forward to working with the management and Investment Dar to achieve a similar transformation and rejuvenation that we achieved with Ducati, by expanding the model range and strengthening the dealership network, throughout the world," Investindustrial senior principal Andrea C. Bonomi said in a statement.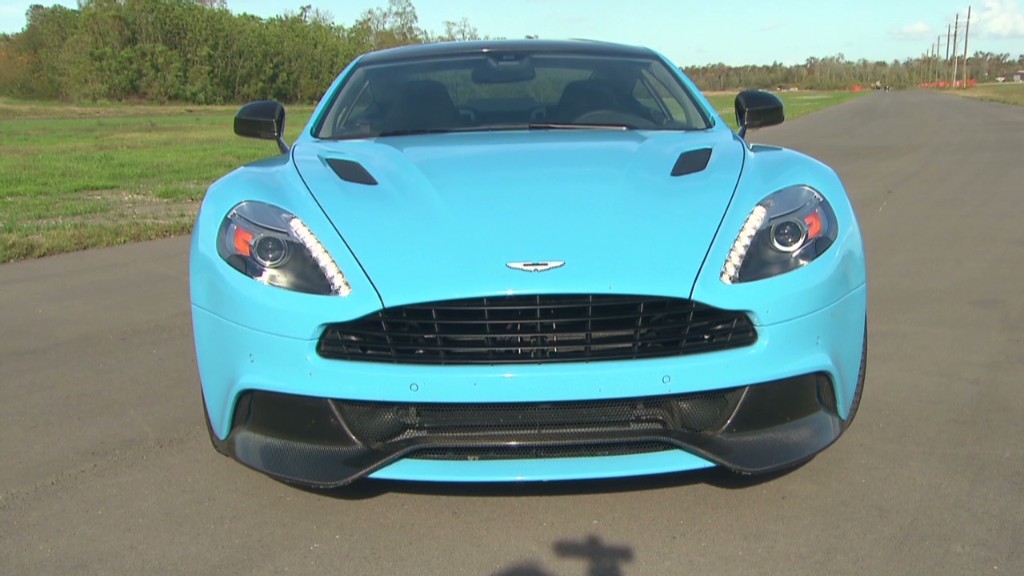 Moody's warned last month that it may downgrade Aston Martin's debt, already deep in junk territory with a B3 rating, because it was concerned that without a cash injection it would struggle to make a $22 million bond payment due in January.
Related: Ford restarts Lincoln Motor Co.
Aston Martin is one of the few remaining independent niche car makers. It has struggled to compete with rivals such as Italy's Ferrari, owned by Fiat, or Germany's Porsche, part of the Volkswagen group, due to a lack of scale and financial strength.
But the company is hoping to build on its strong brand reputation and pricing position. Its "budget" model, a V8 Vantage, sells for $118,000.
It recently unveiled its 2014 model Vanquish, which is expected to sell for $280,000. With a carbon fiber skin and a 565-horsepower V-12 engine, the company says it needs only 4.2 seconds to reach 62 miles an hour.
Production of Aston Martin cars will remain at the company's headquarters in the U.K.