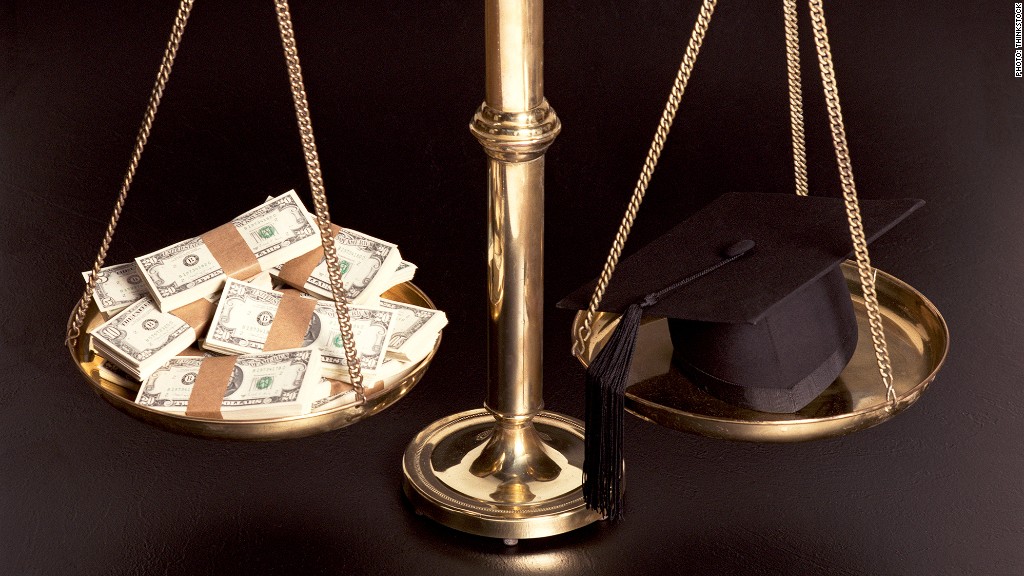 Someday soon, your employer may match your contributions to a 529 college savings plan, just like it does with your 401(k).
One company is already pioneering this concept. Dun & Bradstreet Credibility, a credit reporting and monitoring firm for businesses, is now offering a 529 college savings plan to its 600 employees that matches annual contributions up to $2,500 for salaried workers and $1,000 for hourly employees, dollar for dollar.
A 529 college savings plan lets you deposit money for college expenses, and the funds are exempt from federal tax if they go directly toward qualifying education costs like tuition. These plans are typically sponsored by states and come with different sets of rules and, in some cases, different tax benefits, depending on the state.
After spending months researching state plans and shopping around for a low-cost fund manager, the company selected a 529 managed by Putnam Investments and sponsored by Nevada.
As a growing number of Americans struggle to pay for college, more companies may follow in D&B Credibility's footsteps, said Larry Karle, vice president at employee benefits consulting firm Longfellow Advisors.
Related: Three ways to make college more affordable
"It gets people off the sidelines and saving for college, the same way a 401(k) and company match does for retirement," he said.
It could be tough for many companies to afford such an incentive, however, especially at a time when employers across the country are cutting back on employee perks and going through rounds of layoffs.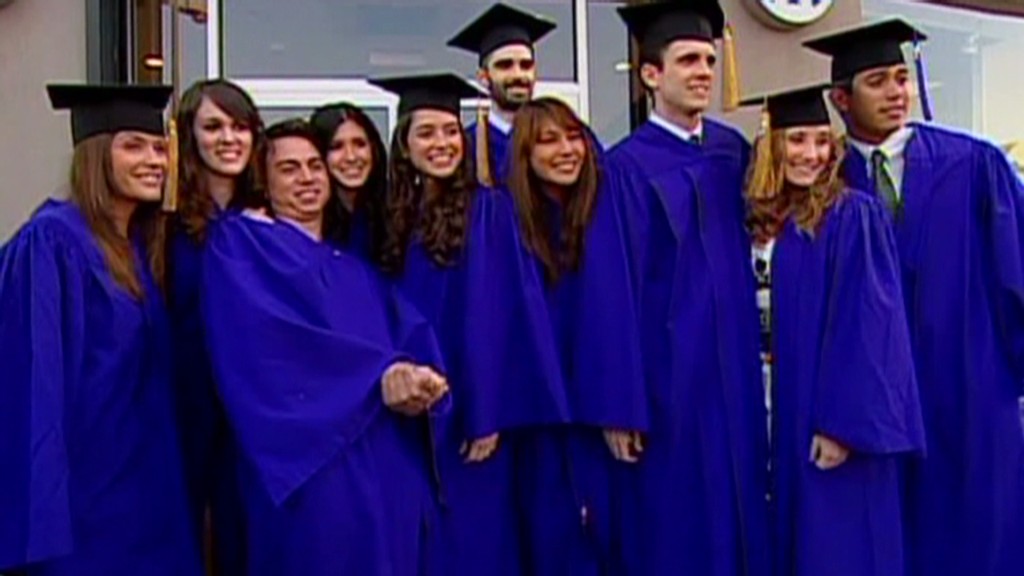 Even for those in good financial shape, there's no precedent for offering employer-sponsored college savings plans, so it's hard for a company to know how hard it will be to comply with varying state rules -- especially if it has offices in multiple states -- and how many of its employees would actually take advantage of it.
"It's uncharted territory, so there's not a formula you can fall back on like with a 401(k) telling you how much it's going to benefit you and how much it's going to cost you," said Karle.
Related: 10 most expensive colleges
Most Americans aren't even making the maximum contributions to their 401(k)s because they don't think they can afford to, so it would be surprising if a large number of employees take advantage of a new savings plan, he said.
But D&B Credibility's CEO Jeff Stibel said that since announcing the program to employees on Friday, there has been a very positive response and a number of companies have already reached out to learn more about it.
He's even taking the traditional 529 plan one step further. In addition to providing a match to employees' contributions, the company will match that contribution again -- up to the same thresholds of $2,500 or $1,000 for salaried and hourly employees -- and donate the amount to a local public school district.
Still, Stibel admits launching the 529 plan wasn't easy or cheap. It took the company over a year to develop the program because it had to start from scratch -- there was no blueprint for an employer-sponsored plan. And it's going to cost millions of dollars to match employee contributions and keep the program running. But he thinks it will be worth it.
Related: 401(k) or 529: Which is better for college savings?
"Fifty years ago there wasn't a precedent for 401(k)s, and they turned out to be pretty successful," said Stibel. "You hear consistently that CEOs of large companies like ours say the main issue is attracting talent ... our company has been around 174 years and if we want it to be around another 174 years, we're going to have to have the opportunity to hire good people."
To make it easier for other companies to implement a college savings option, he said D&B Credibility is providing the blueprint for its program, called EdAhead, to other companies free of charge.
"We've dropped the pebble in with the hope it starts to ripple," said Stibel.