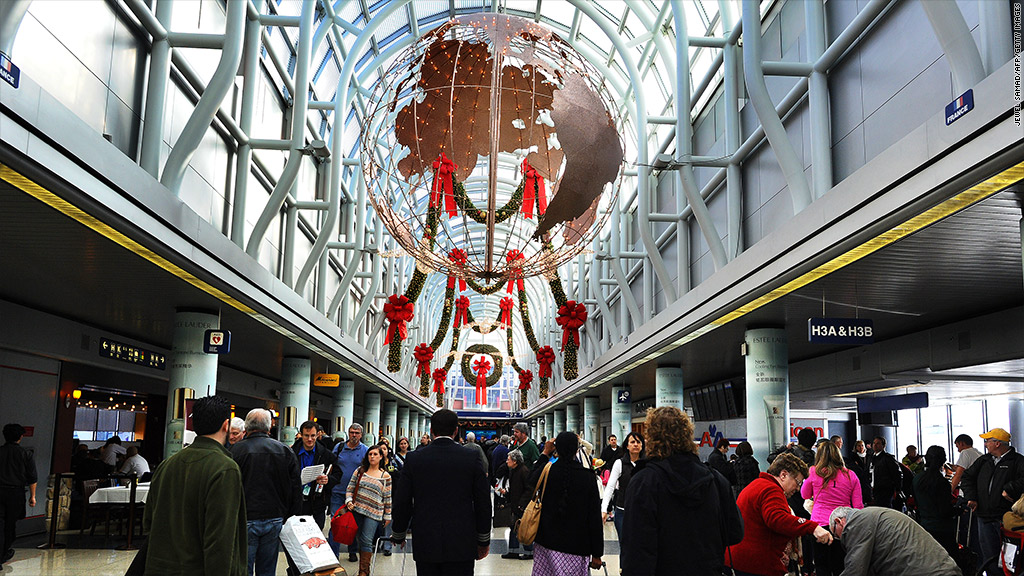 Christmas and New Year's are just a matter of weeks away and if you haven't made your travel plans yet, you better act fast.
The average round-trip flight between December 16 and January 1 is $423, up from $355 in 2011, according to Travelocity. And fares will only get more expensive the longer you wait. Hotels, too, will be filling up fast and charging higher rates the closer you get to your travel dates.
Here are four ways you can cut your travel costs:
Be flexible: When booking a flight, flexibility can be a big cash saver. Flights on Christmas Eve or Christmas Day can cost about 19% less than flights on Dec. 23 or the two days following Christmas, according to Hotwire.
The time of day you fly can also factor in, with early morning or red-eye flights generally costing a couple of hundred dollars less than flights at other times.
Related: Know your flier's rights
Also, remember to check alternate airports -- try Fort Lauderdale's airport rather than Miami International, for example. A flight between New York and Fort Lauderdale the weekend before Christmas was nearly $100 cheaper than one between New York and Miami, a recent search on Travelocity found.
Bundle up: Travel sites, such as Travelocity and Hotwire, offer last-minute deals and packages that bundle flights, hotels and sometimes car rentals for a discounted price. Hotwire, for example, recently offered a package deal from San Francisco to New York for $796 a person, including round-trip airfare and three nights at a 3 1/2-star hotel in Midtown Manhattan from Dec. 23 to Dec. 26.
If you are really going to procrastinate, try Expedia's Last Minute Deals, which offers deep discounts for the upcoming weekend and the next couple of weekends on flights, hotels and cruises. Just expect to pay up for the holiday weekends -- especially New Year's -- if you're booking last minute.
Think outside the hotel room. If you can bring yourself to forgo room service, you can save a lot of money by skipping hotels altogether. Instead, live in someone else's home. The savings can add up to hundreds of dollars a night, especially for families who would otherwise have to book multiple hotel rooms over the holidays.
HomeExchange.com offers home swaps with 43,000 listings in 140 countries, says Keghan Hurst, director of public relations. After paying a yearly $120 membership fee (there's no exchange or penalty fees), swappers can select from studios in SoHo to five-bedroom villas in Italy. In many cases, you can also use the family's cars or bicycles to get around.
Related: Maximize your frequent flier miles
Don't feel like letting strangers stay at your place? Try Airbnb.com, a website with listings in 192 countries that allows you to rent someone else's place, usually for much less than a hotel.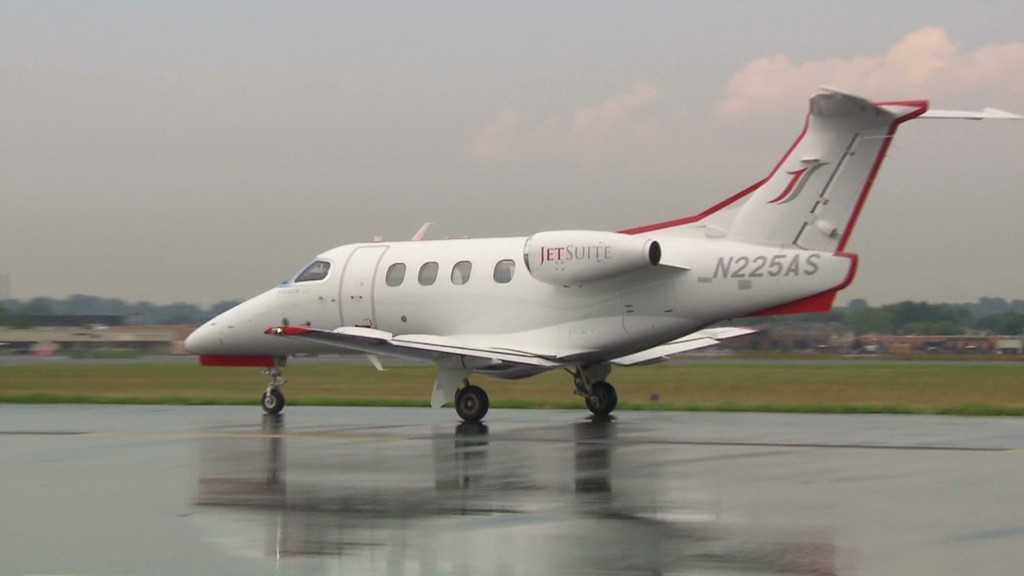 For a more upscale experience, there's Onefinestay, a London-based company that recently expanded to include New York City. The homes are pricier but pristine. And they include all the benefits of a hotel, such as housekeeping and concierge services, as well as an iPhone fully loaded with the owner's tips for places to go and see locally. A one bedroom in New York's West Village, for example, goes for $365 a night, while a three bedroom in the Shoreditch neighborhood of London goes for $530 a night.
Don't forget your membership perks! This is the time when that AAA or AARP membership can really pay off.
AAA members can look for discounts on its website. Current offers include Peabody Orlando Resort in Florida for $149 a night, the VDARA Hotel and Spa in Las Vegas for $99 a night, and the Conrad New York in Manhattan for $209 a night, all offered at nearly 60% off.
Just keep in mind any extra expenses when booking a hotel, such as Wi-Fi or a complimentary breakfast, advises Heather Hunter, AAA's public relations manager.