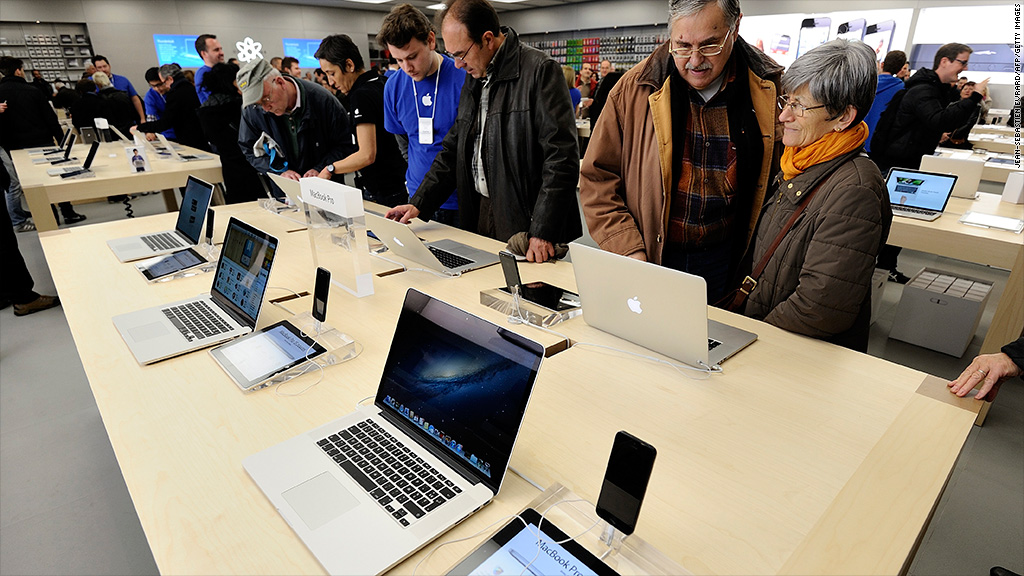 Apple's announcement that it will shift some of its production back to the United States hopefully will encourage other companies to follow suit, manufacturing industry insiders said -- even if Apple's move is mostly a symbolic step.
"Anything that Apple does, from design to manufacturing, is hugely influential," said Chris Anderson, the former editor of Wired magazine and now CEO of San Diego-based 3D Robotics. "Other companies could look at this and say, "If Apple can do it, so can I.' "
Apple (AAPL) CEO Tim Cook said in recent interviews confirmed by CNN that his company, which currently does most of its production in China, would invest $100 million to bring some of its Macintosh manufacturing back to the U.S. next year.
Apple's move isn't surprising. It follows a continuing pattern of American companies bringing manufacturing back home due to rising labor, supply and production costs in China.
"China isn't cheap anymore. And you also worry about the political risks and the environmental cost of doing business there," said Anderson, whose firm creates consumer drone technology. He moved his company's production out of China two years ago, setting up manufacturing facilities in San Diego and Tijuana.
Anderson said making his products closer to his customers has actually turned out to be cheaper. Instead of manufacturing in bulk as he did in China, he ramps up production as orders come in. He also saves on shipping and other distribution costs.
"Coming back to the U.S. has been a huge win for us," he said.
Related story: Tim Cook tells NBC Apple will be building Macs in the U.S.
Mitch Free, founder and CEO of Atlanta-based MFG.com, an online directory that helps companies find American manufacturers, agreed that making goods in the U.S. offers some distinct advantages.
"Your production time is shorter and you carry less inventory," said Free. "By being closer to headquarters, you can speed up design and innovation and protect your intellectual property," he said.
It can also breed goodwill and positive PR. "Supporting Made in America makes you a good corporate citizen," Free said. "Apple is such an innovator and you hope that other companies will follow its lead."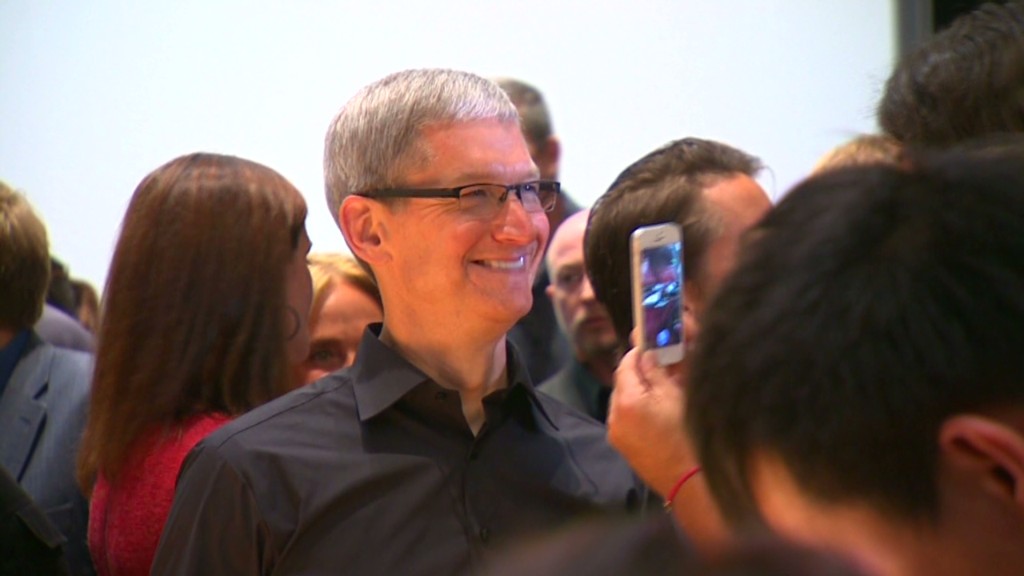 Apple's move may not generate many more new factory jobs, though, since tech manufacturing today is so automated, he said. "It's not like you need workers sitting on workbenches to assemble computers," Free said.
Plus, since so much of the country's manufacturing base has eroded over the years, finding American workers with the skills to immediately start on the factory floor can be a challenge, he said.
The easiest way for Apple to jumpstart production here would be to contract with its existing Chinese manufacturer Foxconn Technology Group -- which already has two production facilities in the U.S. -- and build another facility to assemble Macs, said Free. The approach could be similar to what Japanese automakers have done when they've come to the U.S., bringing in Japanese management and high-skilled Japanese workers to train American workers.
Indeed, on the heels of Apple's announcement, Foxconn said Friday that it was considering an expansion of its operations in the United States.
But, "Apple may get some negative publicity if it does contract with Foxconn in the U.S." said Free. "You'll have people saying that even though it's bringing some production back home, Apple is still using a Chinese company and maybe also Chinese workers in the U.S."
Related story: Throwing cold water on Apple's Made-in-the-U.S.A. Mac
For its part, the trade group Alliance for American Manufacturing said Thursday it was "pleased to see Apple among the growing list of major manufacturers that see the United States as an attractive location for manufacturing."
Still, Apple's $100 million commitment to U.S. manufacturing is just a small fraction of its revenues and market valuation, said Scott Paul, the group's executive director.
If Apple wants to avoid being labeled a "red, white and blue-washer," that's making just a token effort to support U.S. manufacturing, Paul said the company must show that its move is part of a larger trend, he said.
"[Apple] can do better, but this is an important step in the right direction," said Paul. "The 'Made in America' label is a valuable commodity, and we're happy Apple has discovered this."