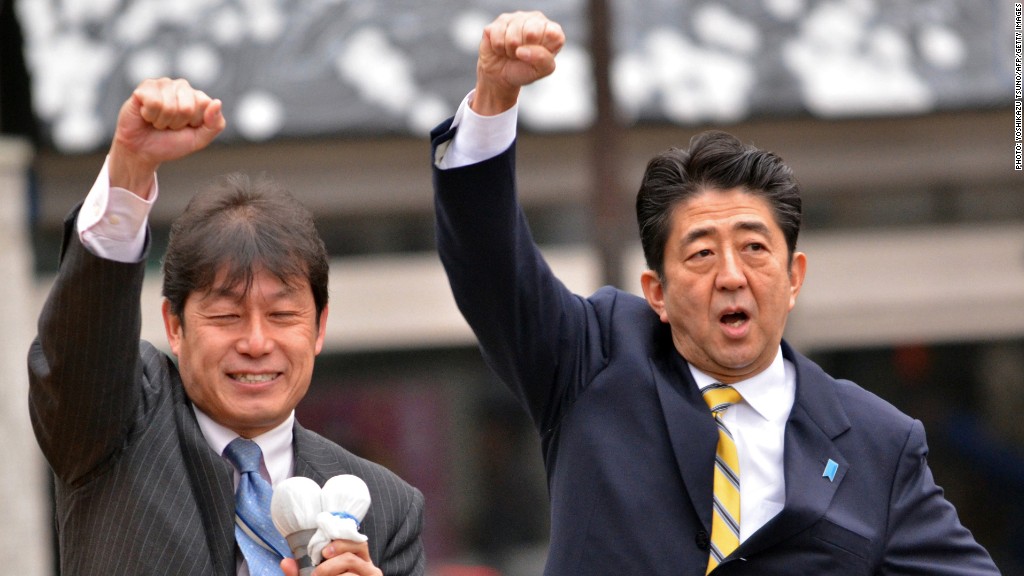 Battered by weak exports and an economy in recession, Japan looks ready to turn to a familiar face in hopes of climbing out of the doldrums.
Voters will go to the polls on Sunday in parliamentary elections. And if recent polls are correct, they should clear the path for Shinzo Abe to become Japan's next prime minster in a coalition government.
The Liberal Democratic Party politician held the post once before, becoming Japan's youngest prime minister since World War II in 2006. He resigned one year later after a series of scandals. Since then, Japan's government has been led by six different prime ministers.
Should Abe return to become the seventh, he will inherit an economy in recession, according to the government's latest estimates.
CNN: Liberal Democratic Party poised to win
GDP for April to June contracted at an annual rate of of 0.1%, a trend that accelerated from July to September, leading to a contraction of 3.5% for the quarter.
Economists are increasingly pessimistic about Japan, and many expect GDP to contract again in the current quarter.
The third-largest economy in the world, Japan has suffered from weak exports, a trade spat with China and continued fallout from last year's nuclear disaster and tsunami.
More bad news was delivered Friday in a survey of manufacturers showing that factory operators are more pessimistic now than at any point in the previous three years.
Related: China's economy to surpass U.S. by 2030
Despite an abbreviated campaign season, Abe has made his policy prescriptions known. The LDP leader will demand the country's central bank begin "unlimited" purchases of government bonds, with an inflation target of 2%.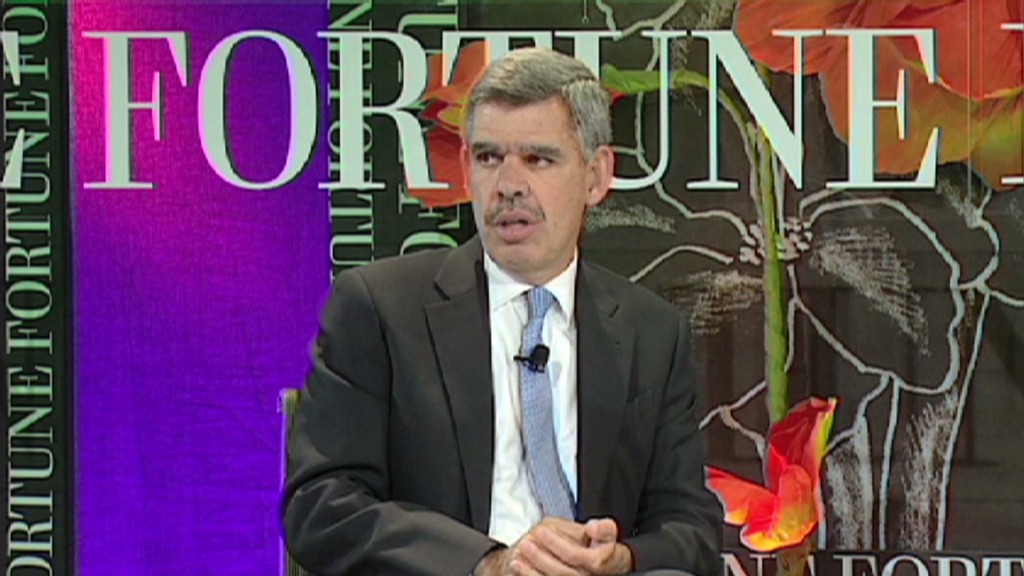 Abe also wants to increase stimulus spending -- including on infrastructure projects.
But the real target of more monetary stimulus is not guaranteed. The central bank could refuse or ignore Abe's calls for action.
"It is not inconceivable that the [Bank of Japan] will take a stand against political interference," David Rea of Capital Economics wrote in a recent research note. "The bank jealously guards its independence and has not taken kindly to perceived threats to this from the political establishment."
Should the central bank complicate his plans, Abe will be left with little room for maneuvering. Japan's government is the most indebted major country in the world, and faces tough budget decisions on a regular basis.