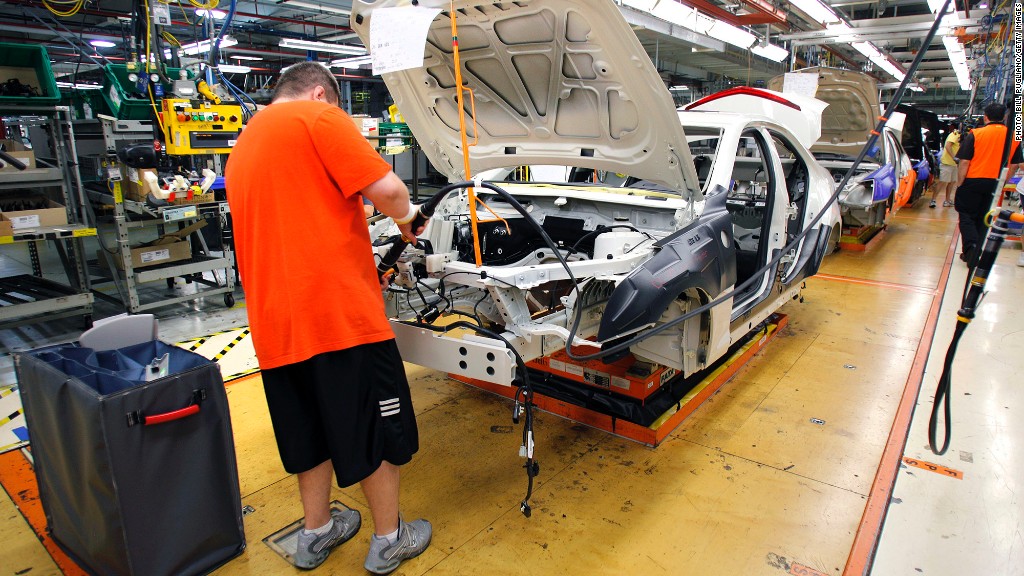 The Treasury Department announced plans on Wednesday to sell the 500 million shares of General Motors it still owns, closing the books on the $51 billion bailout that started four years ago.
But even with the $12 billion to $14 billion Treasury will likely recoup from the stock sales, taxpayers will probably lose out on the GM bailout when all is said and done.
Treasury said GM has agreed to repurchase 200 million shares by the end of this year for $27.50 a share, a nearly 8% premium above Tuesday's closing price. Shares of GM (GM) jumped nearly 7% in afternoon trading Wednesday on the news.
Treasury intends to sell its remaining 300 million shares through various means in an orderly fashion within the next 12-15 months, subject to market conditions. Sales could start as soon as January.
After the repurchase of shares by GM, there will still be $21.6 billion of bailout funds yet to be returned to taxpayers. The average sale price on the remaining 300 million shares would have to be nearly $72 in order for Treasury to break even. That's nearly triple Tuesday's closing price.
Related: Bailout fund close to breaking even
GM started to receive bailout funds in late 2008, with the bulk of the money being used to fund its operations during its 2009 bankruptcy reorganization.
Although GM has returned to profitability since the bailout, the stock has not done as well as hoped. Treasury is getting less than the $33 per share it received at the time of GM's initial public offering in November 2010. GM CEO Dan Akerson has apologized for the automaker's weak stock price despite strong earnings.
Related: GM's next bailout - in Europe
Still, it is estimated that 1.5 million jobs were saved by keeping General Motors and smaller rival Chrysler afloat through bailouts, according to the Center for Automotive Research. That's why many economists argue that the bailout worked, even if taxpayers are not completely repaid.
Van Conway, a Michigan restructuring expert, said the overall hit to the economy might have been hundreds of billions of dollars if GM and Chrysler had gone under, due to the loss of businesses across many different sectors.
"If we had not bailed out GM and Chrysler, it would have affected companies that no one ever thought about," said Conway.
Related: The vehicle GM executives pray about
GM has bounced back to earn record profits in 2011, as it recaptured its title of the world's leading automaker. It is hiring workers once again.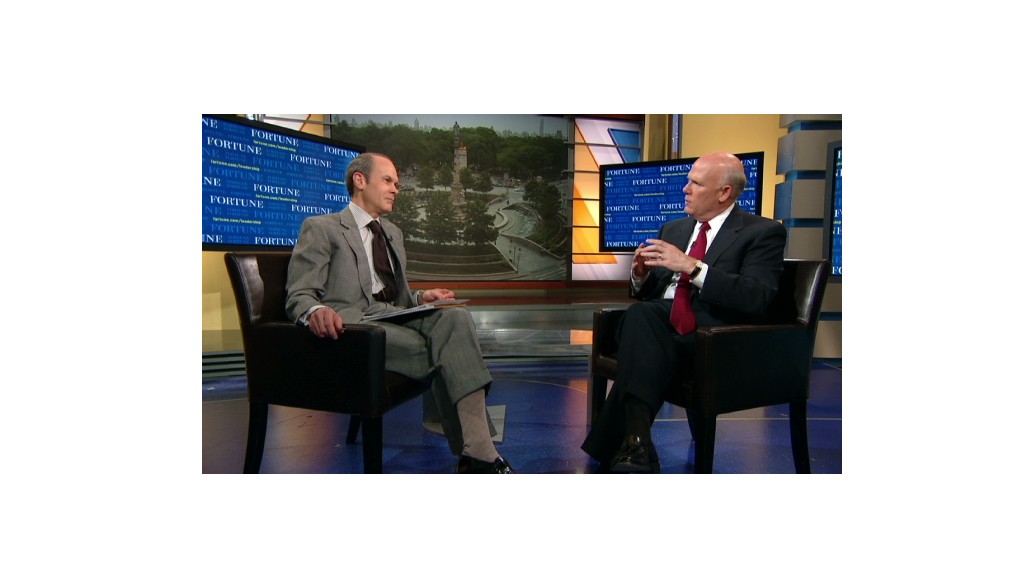 "The auto industry rescue helped save more than a million jobs during a severe economic crisis, but TARP was always meant to be a temporary, emergency program. The government should not be in the business of owning stakes in private companies for an indefinite period of time," said Assistant Secretary for Financial Stability Timothy Massad.
Despite the success of GM since 2009, the bailout remains controversial. It was a major point of contention during the recent presidential election. Mitt Romney argued government funds should not have been used the bailout. GM has been eager to have Treasury sell its remaining stake due to the opposition of some potential car buyers to the deal, who mockingly referred to the company as "Government Motors." The final sale of stock will also remove limits on executive pay at GM.
"This announcement is an important step in bringing closure to the successful auto industry rescue, it further removes the perception of government ownership of GM among customers, and it demonstrates confidence in GM's progress and our future," Akerson said in a statement Wednesday.