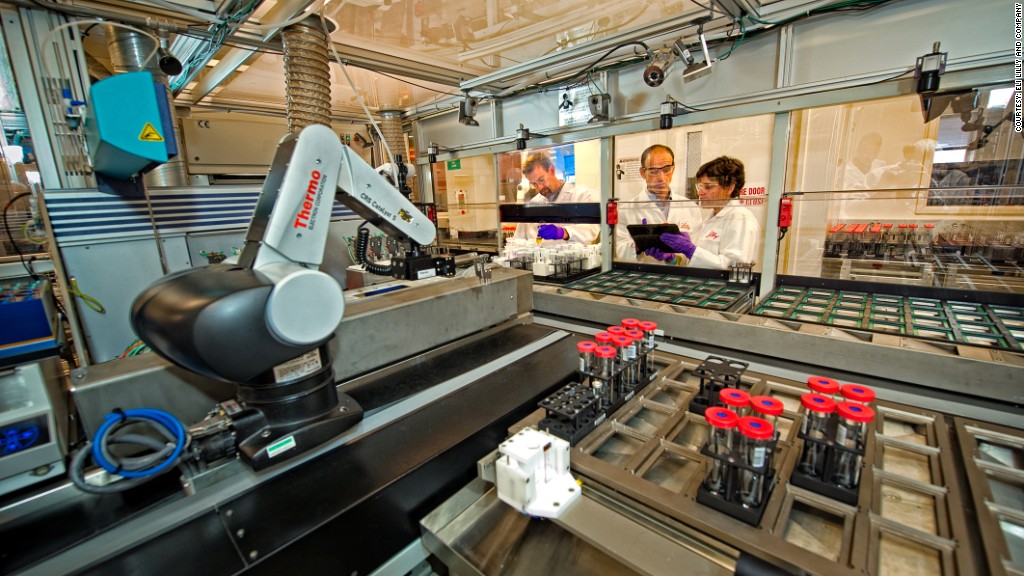 Drug maker Eli Lilly has agreed to pay more than $29 million to settle charges that four of its international subsidiaries paid bribes to win business, the Securities and Exchange Commission announced Thursday.
The SEC charged Eli Lilly (LLY) with violating the Foreign Corrupt Practices Act due to payments made to government officials and associates by the company's subsidiaries in Russia, Brazil, China and Poland.
In Russia, the SEC complaint alleges, Lilly's subsidiary paid millions of dollars for nonexistent "marketing agreements" between 1994 and 2005 to offshore companies linked to government officials. Even after becoming aware of these potential violations, the U.S. parent company did nothing to stop the use of such agreements for more than five years, the SEC says.
Related: Wal-Mart expands foreign corruption probe
"When a parent company learns tell-tale signs of a bribery scheme involving a subsidiary, it must take immediate action," SEC associate enforcement director Antonia Chion said in a statement.
Lilly units in Brazil and Poland were accused of paying smaller bribes, together totally around $109,000. In China, a Lilly subsidiary allegedly falsified expense reports to cover gifts including spa treatments and jewelry to government doctors.
Lilly settled without admitting or denying the allegations, as is common in SEC cases.
Related: Double standard for big pharma bribes
"Lilly requires our employees to act with integrity with all external parties and in accordance with all applicable laws and regulations," Anne Nobles, Lilly's chief ethics and compliance officer, said in a statement.
"We have cooperated with the U.S. government throughout this investigation and have strengthened our internal controls and compliance program globally, including significant investment in our global anti-corruption program."
In August, fellow pharmaceutical giant Pfizer (PFE) paid $60 million to settle charges that its subsidiaries had paid bribes in countries including China, Russia, Italy and Serbia.