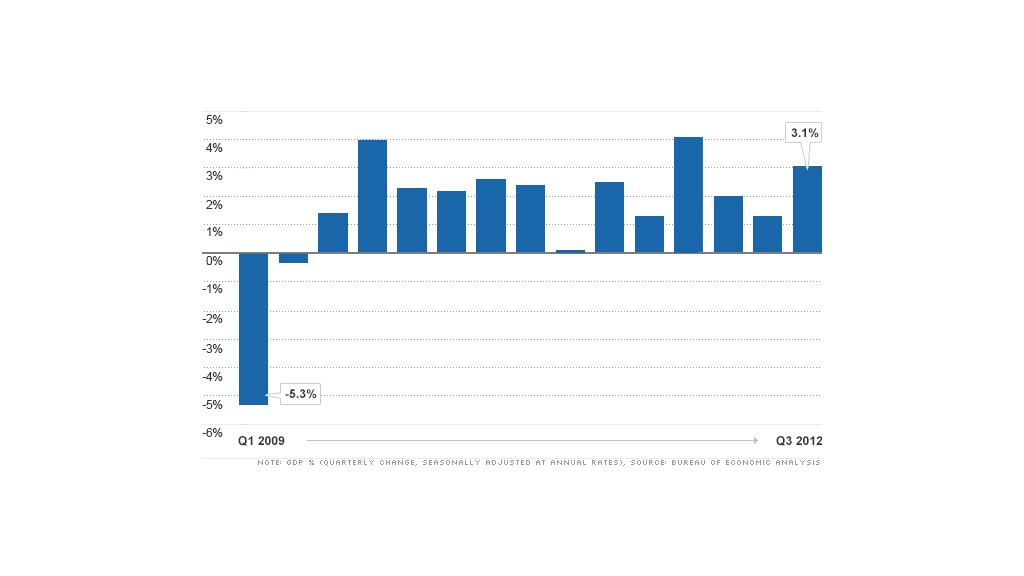 U.S. consumers are spending more and boosting the economy, at the same time that businesses are investing less and weighing on growth.
Gross domestic product, the broadest measure of the nation's economic health, grew at an annual rate of 3.1% from July to September, the Commerce Department said Thursday, more than double the 1.3% rate in the second quarter.
The government estimates quarterly GDP figures three times, and Thursday's number is the third and final estimate. It had originally reported the economy grew only 2% in the third quarter.
Consumer spending, which typically accounts for more than two-thirds of the U.S. economy, was the single largest driver of economic growth between July and September. U.S. households bought more motor vehicles and health care services, leading consumer spending to rise at a 1.6% annual rate in the quarter.
Government defense spending was another large driver, rising 12.9% in the third quarter. And home sales picked up, also contributing to economic growth.
Meanwhile, businesses built up their stockpile of goods and were hesitant to make new investments. Business spending contracted at a 1.8% annual rate in the quarter, dragging on overall economic growth. The largest cuts in business spending were on equipment and software.
Related: Fiscal cliff deal could disappoint
Economists point to uncertainty about 2013 taxes and government spending cuts as the culprit that's weighing on business investment decisions.
"The uncertainty generated by fiscal ineptitude has basically shut down investment spending," Ward McCarthy, chief financial economist for Jefferies and Co. said in a research note.
Overall, the recovery remains sluggish. On average, the U.S. economy has grown about 2% a year for the last three years. If the fiscal cliff is not resolved, economists are expecting it will dip into another recession next year.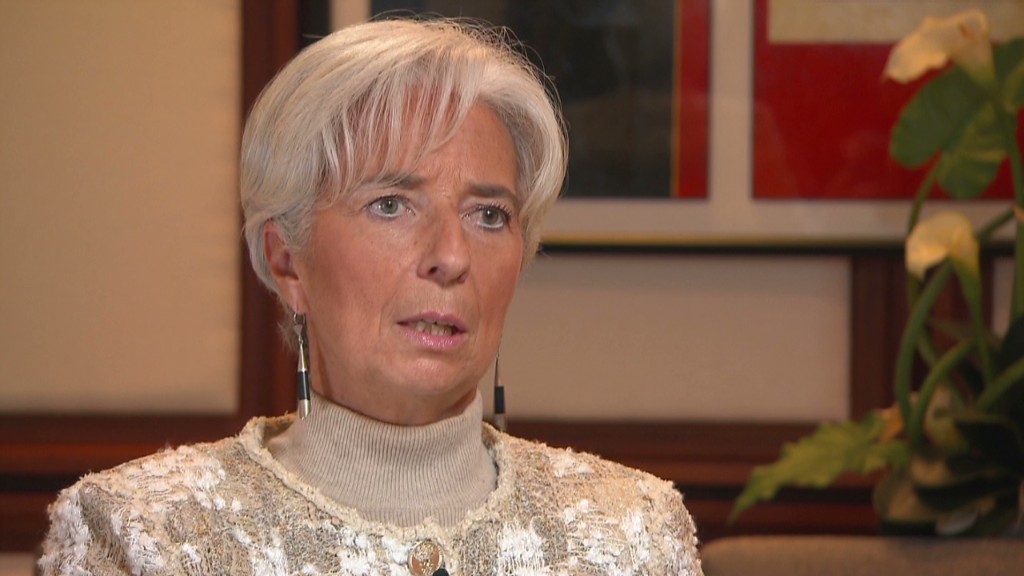 In other economic news, a separate report showed first-time claims for unemployment benefits rose last week.
About 361,000 people filed initial claims for unemployment benefits, up 17,000 from the prior week. While the rise was slightly larger than expected, claims at that level are consistent with levels seen before Superstorm Sandy led thousands of people to file for temporary unemployment benefits.