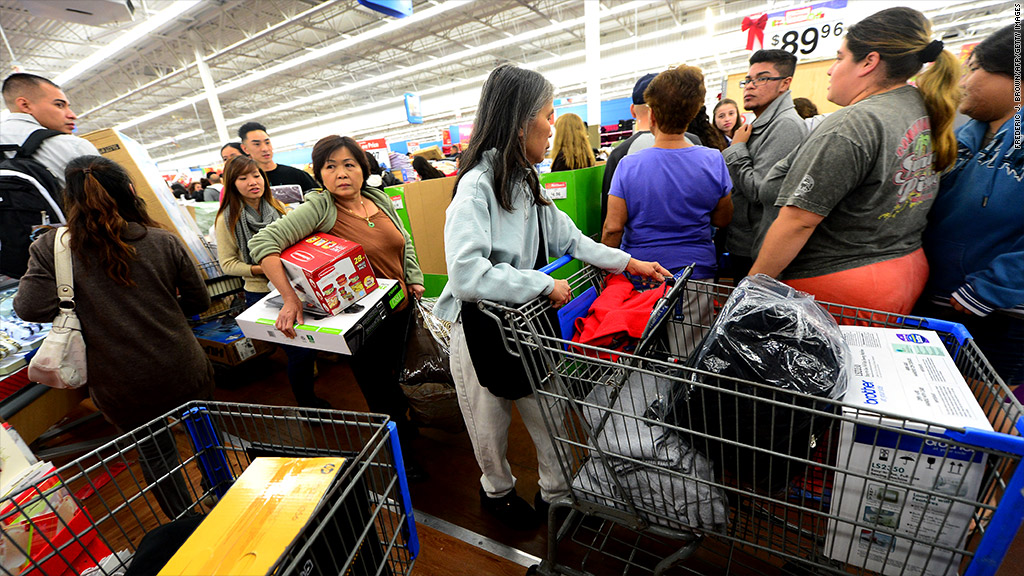 Americans earned more, spent more and saved more in November, according to a Commerce Department report released Friday.
Personal income rose 0.6% during the month, and spending rose 0.4%.
Meanwhile, people also stashed away a larger portion of their earnings. The savings rate rose to 3.6% in November, up from 3.4% in October.
The encouraging news was partly the result of a comeback after Superstorm Sandy led income and spending to fall in October.
Even so, the rise in November was stronger than economists had anticipated, and led some to revise their forecasts for fourth quarter economic growth higher.
The Commerce Department's monthly data comes a day after it released a report showing the economy grew 3.1% in July through September, with a rise in consumer spending leading as the single largest driver of economic growth.