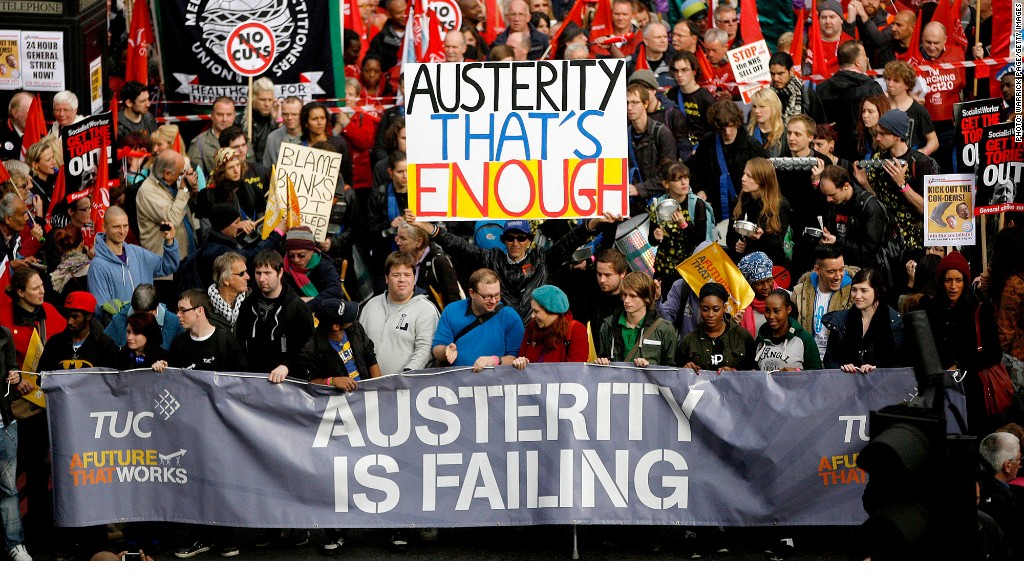 Millions of Britons are facing a bleak holiday season worried about falling incomes and how to repay debt, as economic reports raise questions about whether the country's austerity measures can restore growth.
A survey released Monday showed 43% of households expect their finances to deteriorate in 2013, compared with only 24% who expect an improvement.
"The vast majority of households anticipate that their financial well-being will either worsen or stagnate next year," said Tim Moore, senior economist at financial data provider Markit, which compiled the report.
"With three-quarters of all households not expecting any improvement in their finances, the latest survey suggests that domestic consumer demand will remain under pressure in the near term -- especially since inflation perceptions remain elevated and job insecurities are prevalent across the U.K."
Britain has stuck fast to its austerity program of spending cuts and tax hikes, despite evidence that the economy will shrink this year. The government said earlier in December that the belt tightening would have to continue into 2018, which is a year longer than expected.
While the U.K. economy started to grow again in the third quarter of 2012, the rate was revised down on Friday to 0.9% from 1.0%. Reports show that most of Britain's growth this year was due to one-off factors such as the London Olympics.
National output remains about 3% below pre-recession levels, with many economists expecting the world's sixth biggest economy to contract slightly again in the fourth quarter.
Related: UK growth slowing as Europe weakens
The British government is also struggling to bring down borrowing. Figures released Friday show the U.K. budget deficit stood at £17.5 billion in November, compared with about £16.3 billion a year ago.
Spending cuts, falling incomes, inflation and the legacy of debt are combining to squeeze millions of households, with many Britons no better off than they were over a decade ago.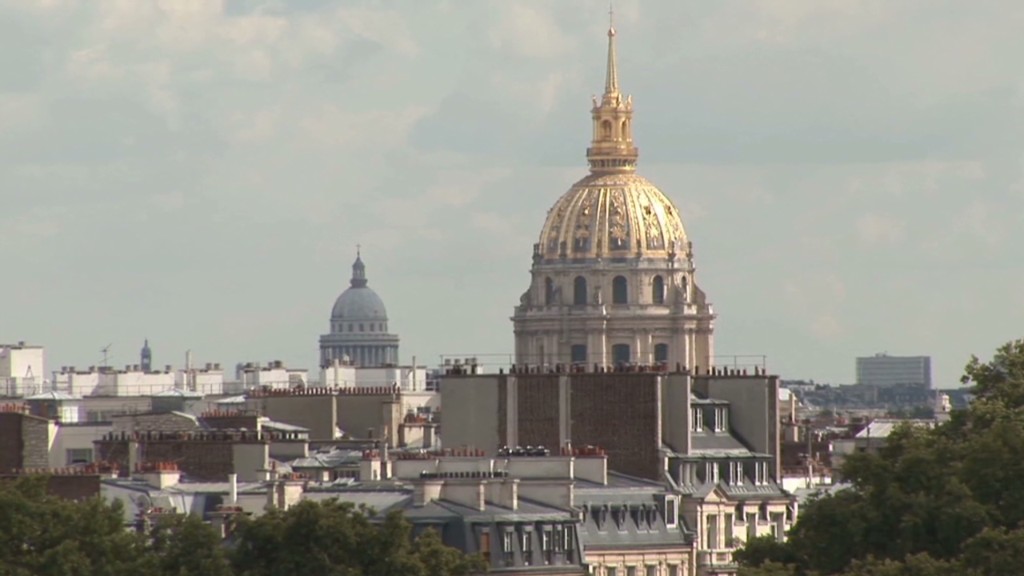 In a recent report, independent researchers at the Resolution Foundation said they had identified 3.6 million households as "debt loaded". These households were spending more than a quarter of their income on secured and unsecured debt repayments, displaying high levels of concern about their debt, and lacking any wiggle room in the face of future financial shocks.
"Widespread pessimistic expectations for finances in 2013 are a reminder that the underlying situation is that household finances are under severe strain from lower incomes and higher living costs," Markit's Moore said.
At its most extreme, the impact is forcing many more British families to seek food handouts this Christmas. The Trussell Trust, which oversees a network of more than 250 food banks, expects to feed 15,000 people over the holiday period -- almost twice as many as last year.