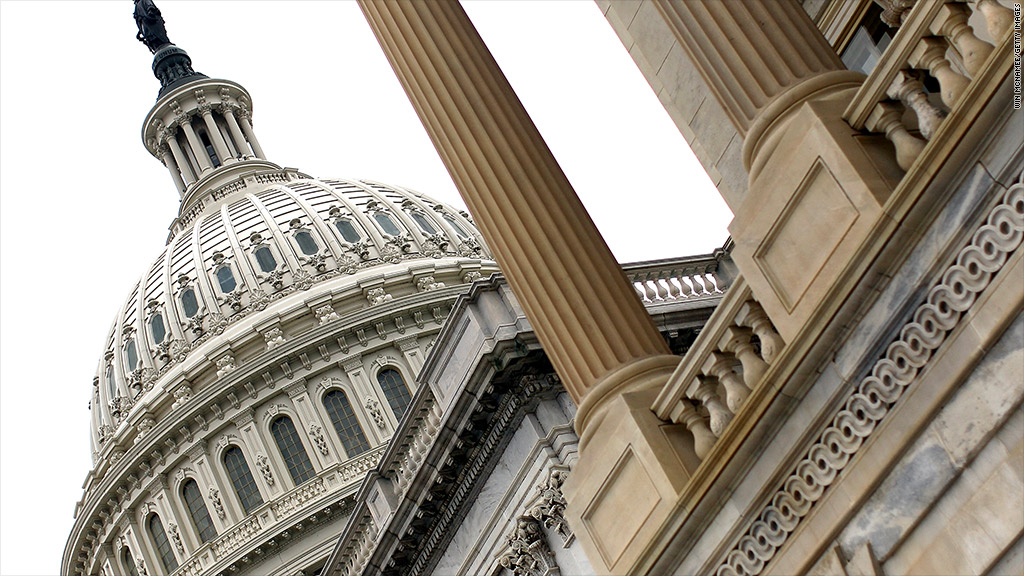 Consumer confidence took a dive in December, dragged down by fears that the country will indeed fall over the fiscal cliff.
The closely watched Consumer Confidence Index, which measures the American public's sentiments every month, sank six points to 65.1. That signals a major turnaround since October, when the index reached a four-year high of 73.1.
The drop in consumer confidence is also the largest since the nation's credit rating was lowered in August of last year.
The business research firm behind the index, The Conference Board, blamed the continuing failure by the nation's leaders to reach a deal and avert tax hikes and spending cuts from kicking in automatically next week.
"The sudden turnaround in expectations was most likely caused by uncertainty surrounding the oncoming fiscal cliff," said Lynn Franco, the firm's director of economic indicators.
Related: Businesses fear fiscal cliff's higher taxes
It's no surprise that the fiscal cliff could impact consumers. The White House issued a report last month warning that uncertainty about taxes could hurt holiday sales this year and consumer spending in 2013.
The top U.S. economist at the bank Barclays Capital, Dean Maki, said the report showed consumers "recognize that they face a large potential drop in income if no agreement on the fiscal cliff is reached soon."
Thursday's index report also showed the nation's outlook on the job market is grim, with a greater portion of people are expecting fewer jobs in the months ahead.