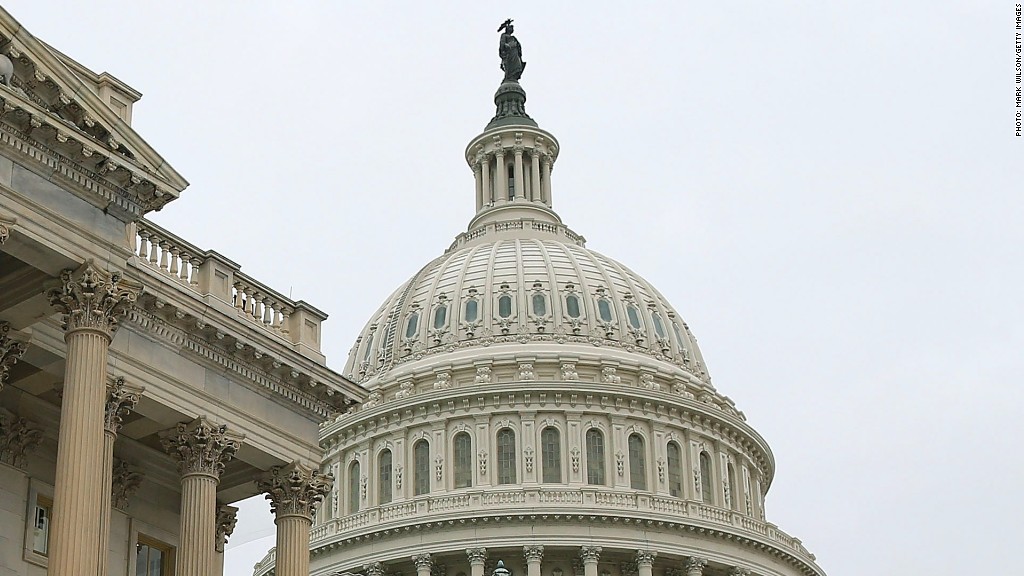 The fiscal cliff hasn't been reached yet, but it has already affected the nation's economy.
Economists say some key aspects of the economy have been weakened by worries about the fiscal cliff negotiations. But they say the damage is relatively small so far, with improvements in home sales, auto sales and job creation tempering the decline up to now.
The fiscal cliff talk "took the edge off the economy and dinged it up," said Mark Zandi, chief economist with Moody's Analytics. "But it hasn't derailed the economy, at least so far."
Stocks have fallen steadily since Dec. 18, with the major indexes losing 3% of their value through Friday.
"I do know that people are upset with what's going on in Washington," said Ben Schwartz, chief market strategist at Lightspeed Financial
Consumer confidence suffered its sharpest drop in December since August 2011, the month that the nation lost its AAA credit rating from S&P, according to the Conference Board's survey.
Mark Vitner, senior economist with Wells Fargo Securities, was surprised that consumers already feel less confident, since they haven't even seen such fiscal cliff effects as the smaller paychecks resulting from a rise in payroll and income taxes. But he said worries about the future are causing consumers to shelve plans to buy large-ticket items.
"We expected businesses to be somewhat forward looking, but we didn't really expect consumers to be impacted until we went over the cliff," he said.
Business investment
Businesses have pulled back as well. Capital goods spending, excluding defense and aircraft purchases, has fallen sharply throughout the year, although there's been a slight rebound in recent months due to the pending expiration of a tax break for business purchases.
"You would think you'd have an even bigger increase due to that [tax break]," said Vitner.
Perhaps the biggest impact is the fact that, since July, new orders for big-ticket items have fallen below shipments. Typically, that only happens when there's a recession. Even though that hasn't happened yet, economists say it's a sign of further weakness ahead.
"It implies we're going to see production cut early in the new year," said Vitner.
After a strong start to the holiday season during the Black Friday weekend, shoppers appeared to pull back on spending as we've gotten closer to the cliff.
Early reports from MasterCard's (MA) SpendingPulse and Thomson Reuters show holiday sales rose by less than the 4% predicted when the season began. Zandi and other economists believe the final numbers will be a better than the initial reports, although still a bit short -- thanks in part to the fiscal cliff.
"It wasn't a great Christmas. It was OK. I think it [fiscal cliff worries] took a little of the icing off the cake," he said.